98 Weeks
April 17–May 15, 2010
As part of the launch of 98 Weeks' project 98RESEARCH: ON PUBLICATIONS, the Bidoun Library brought books, monographs, and magazines — including a complete set of Bidouns — to the 98 Weeks Project Space in Beirut. Bidoun's contribution was installed alongside 98 Weeks' own collection of avant-garde journals and popular magazines: the printed matter of Arab modernity.
Bidoun also hosted a series of events on site.
On Saturday April 17, Bidoun contributing editor Shumon Basar and writer Wael Lazkani led a conversation with the collective behind Samandal: Pictures Stories from Here and There, a trilingual journal of original comics, cartoons, and other visual narratives.
On Saturday May 8, Bidoun moderated a discussion with collector and publisher Abboudi Abou Jaoude of Al-Furat Publishers on the subject of Lebanese magazines from the 30s to the current day.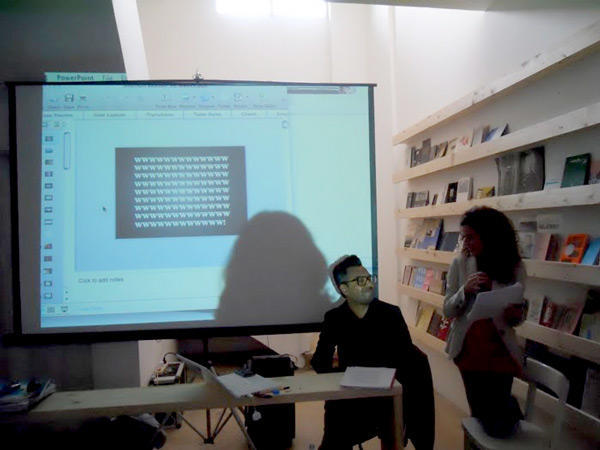 98 Weeks Project Space
Ground Floor, Chalhoub Building (off Nahr Street, facing the Spoiler Center, before Jisr Hadid) Mar Mikhaël, Achrafieh, Beirut