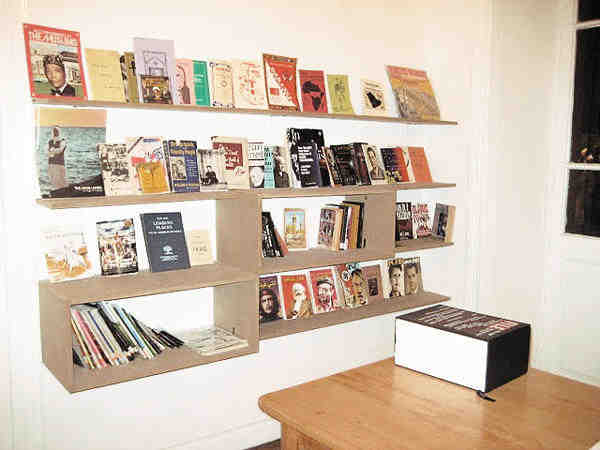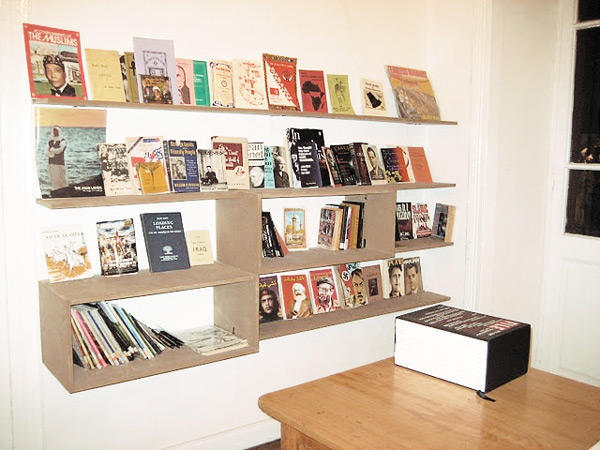 The Townhouse Gallery
October 12–November 24, 2010
The Bidoun Library & Project Space in Cairo allowed visitors to explore, research, and create wide-ranging connections by examining monographs, catalogs, and rare and commercially unavailable materials.
Installed at the Townhouse Gallery, the Library featured – along with its standard array of pulp titles – a special section of publications created by and for artists, donated by the publishers JRP Ringier and Walther Konig. Those books were then donated to the Townhouse's own permanent library space.
Bidoun Contributing Editor Hassan Khan convened a program of events to accompany the exhibition, including talks by historian Khaled Fahmy and curator Bassem El-Baroni, co-founder of the Alexandria Contemporary Arts Forum and co-curator of Manifesta 8 and "Speak, Memory," a symposium devoted to archival practices. "Speak, Memory" featured photographer Susan Meiselas, members of the Public Access Digital Media Archive, Claire Hsu of the Asia Art Archive, Negar Azimi and Yasmine Eid Sabbagh of the Arab Image Foundation, Vasif Kortun of Platform Garanti, and many others.
The Townhouse Gallery
10 Nabrawy Street
off Champollion Street
Downtown, Cairo, Egypt