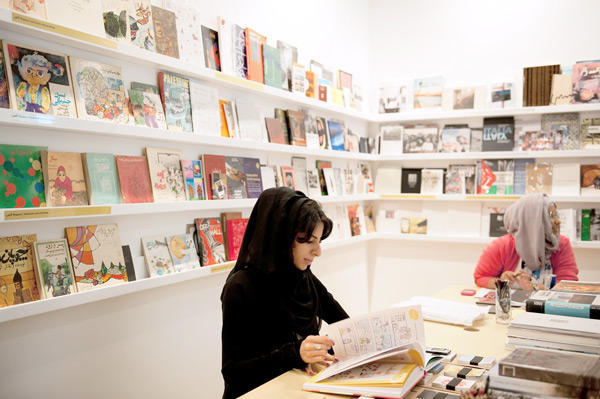 Abu Dhabi Art
November 19–22, 2009
Art Dubai
March 2010
Conceived as a resource to encourage interest and research in contemporary Middle Eastern art, the inaugural edition of the Bidoun Library & Project Space presented monographs, catalogs, and sundry rare printed matters — over two hundred items. The collection was assembled by Bidoun and a number of invited guests, including the Istanbul-based artist book publisher BAS and the Beiruti comics/art collective Samandal.
Listening stations were curated by contributing editor Hassan Khan and director of special projects Tiffany Malakooti.
The library space was designed by Dubai's Traffic gallery, with typography by the Khatt Foundation.
Abu Dhabi Art
Emirates Palace Hotel
39999 West Corniche Road
Abu Dhabi, United Arab Emirates