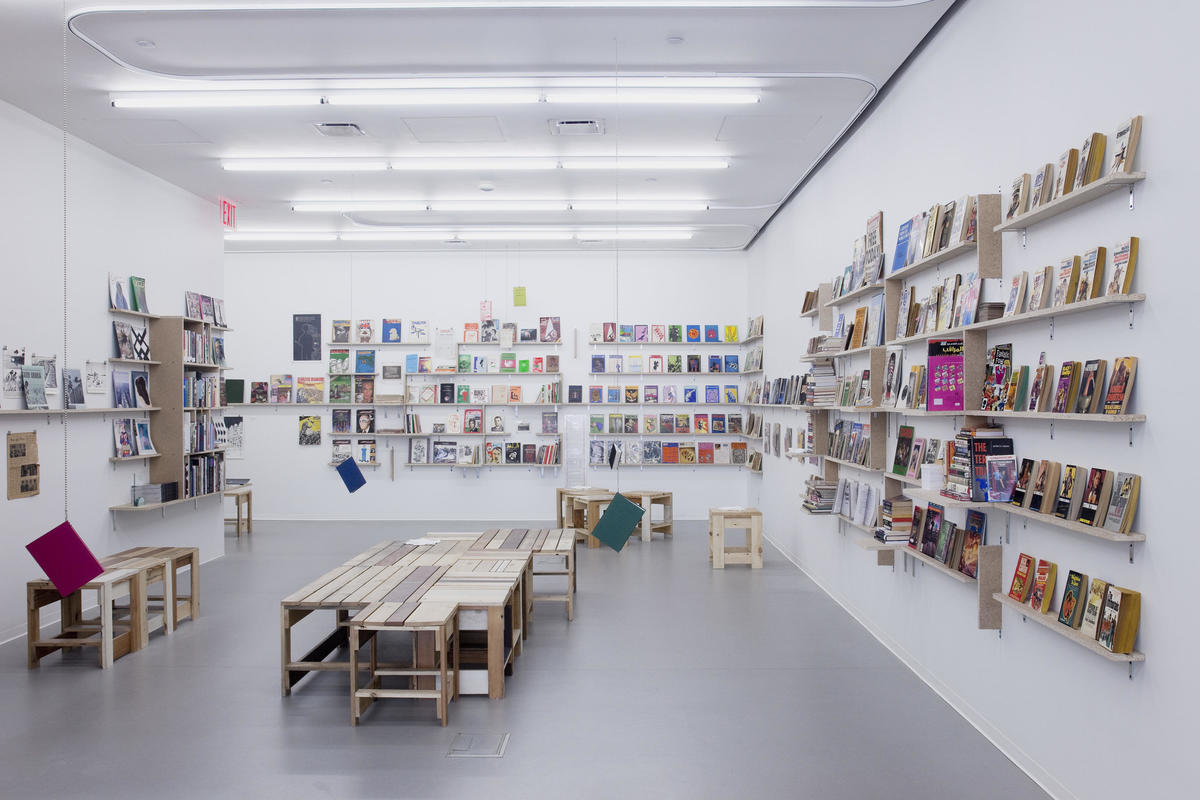 New Museum
August 4–September 26, 2010

The Bidoun Library's installation at the New Museum contained printed matter from, near, about, and around the Middle East — pulp fictions and propaganda, monographs and guidebooks, pamphlets and periodicals, on subjects ranging from the oil boom to the Dubai bust; the Cold War and the hot pant; Pan-Arabs and Black Muslims; Orientalism and its opposites.
Most of the 700-odd titles on display were acquired specifically for the exhibition. The books were then sorted according to rubrics, including Home Theater (pulp fictions and non-), The Natural Order (corporate and state-sponsored publishing, usually involving oil), and Margin of Error (outmoded regimes of production). Readers' Guides hung from the ceiling in each section, interpolating books from those shelves with texts and images excerpted from the library as a whole.
The exhibition included a program of Iranian film, video, and television culled from low-fidelity DVDs and VHS tapes. The selection included post-revolutionary variety shows, music videos, and other totems of middlebrow — unibrow? — culture.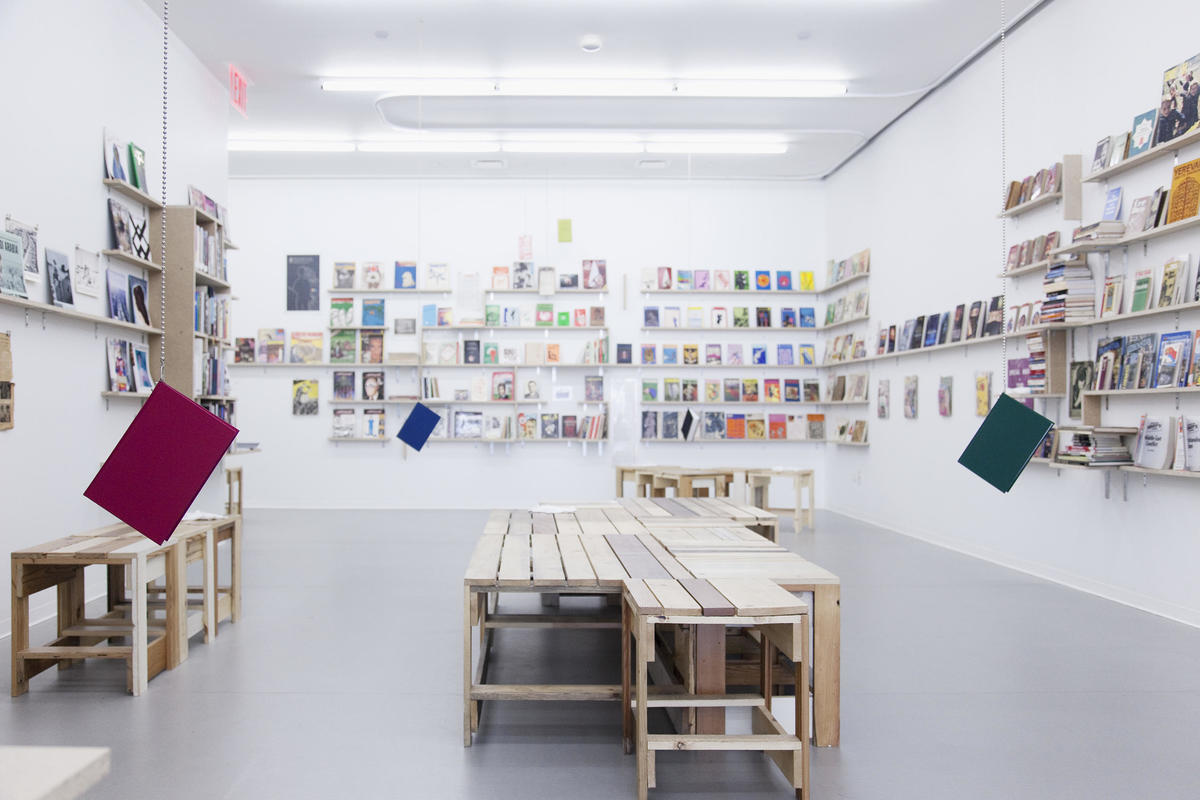 The Bidoun Library New York was commission by the Museum as Hub project at the New Museum for Contemporary Art, curated by Eungie Joo.
Special thanks to Nelson Harst for general and comprehensive assistance in producing the library and to Kurt Thometz for lending his collection of 1950s and '60s Nigerian market literature.
The New Museum for Contemporary Art
235 Bowery
New York, NY