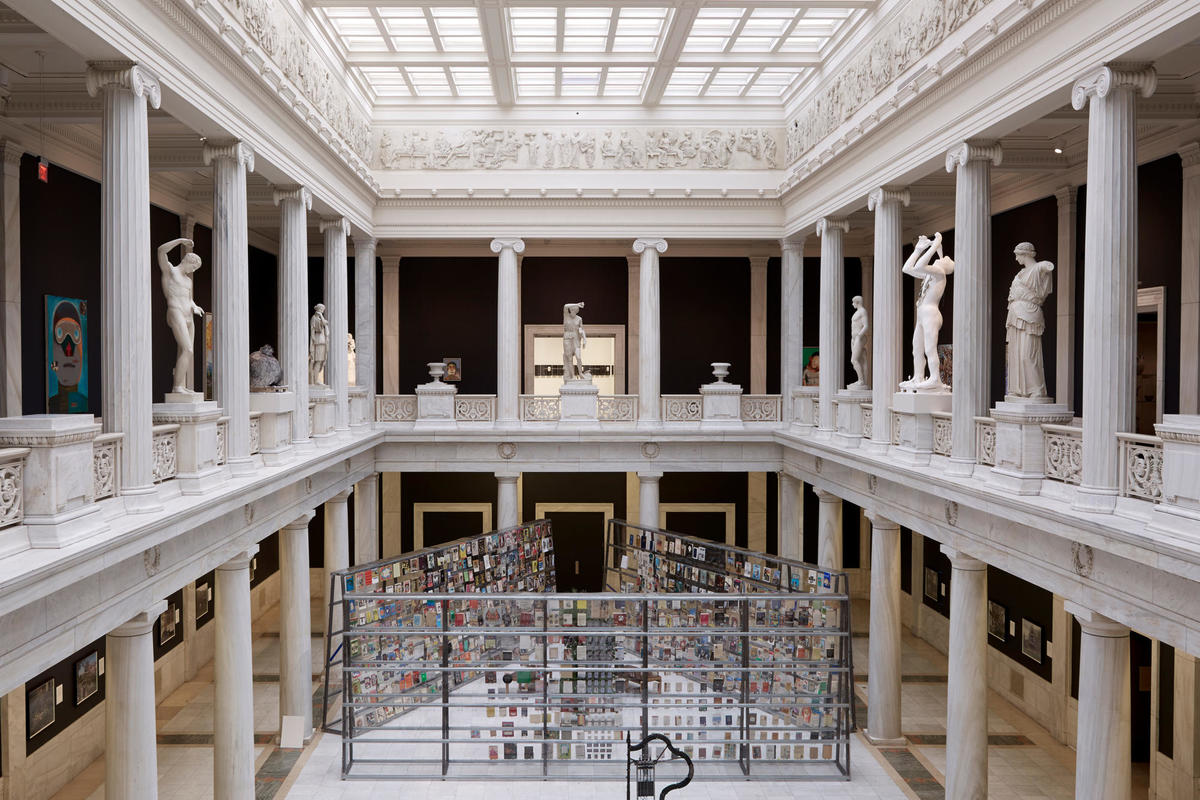 The 2013 Carnegie International
October 5, 2013–March 16, 2014
The Bidoun Library is a presentation of printed matter, carefully selected with zero regard for taste or excellence, that documents the innumerable ways that people have depicted and defined — that is, slandered, celebrated, obfuscated, hyperbolized, ventriloquized, photographed, surveyed, and/or exhumed — the vast, vexed, nefarious construct known as "the Middle East." The result is a parade of stereotypes, banal and offensive, all the trappings of the Middle East as fetish: veils, oil, fashion victims; sexy sheikhs, sex with sheikhs, Sufis, stonings; calligraphy, the caliphate, terrorism; Palestinians.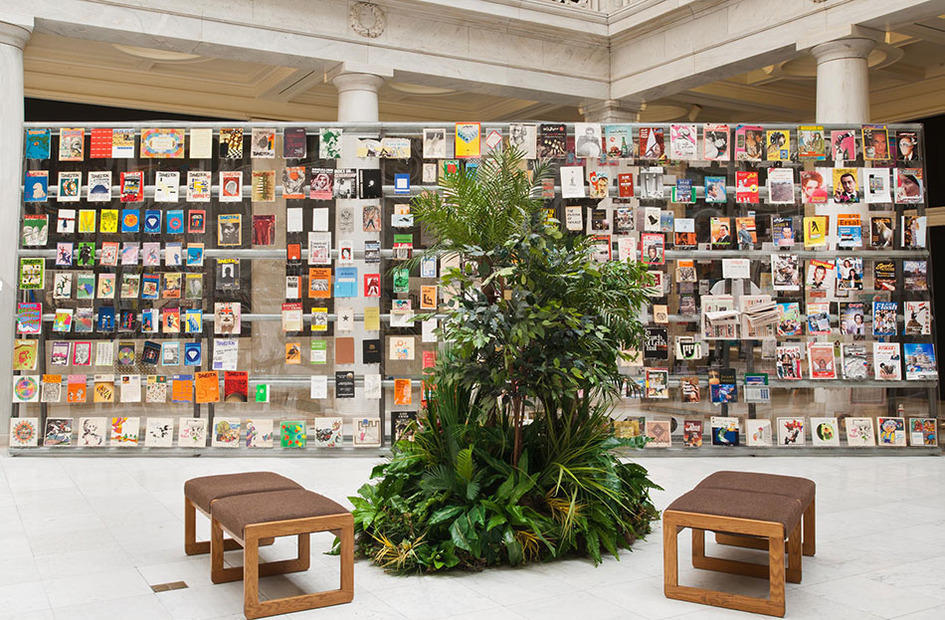 To coincide with the Bidoun Library's Pittsburgh exhibition, Tiffany Malakooti presented BubuWeb — a collection of rare sound, film, and video works on and around the Middle East, curated by Bidoun and hosted by the invaluable avant-garde archive UbuWeb. The event, held in the Carnegie Music Hall, screened a series of rare animated shorts from 1970s Iran.
Carnegie Museum of Art
4400 Forbes Ave
Pittsburgh, PA