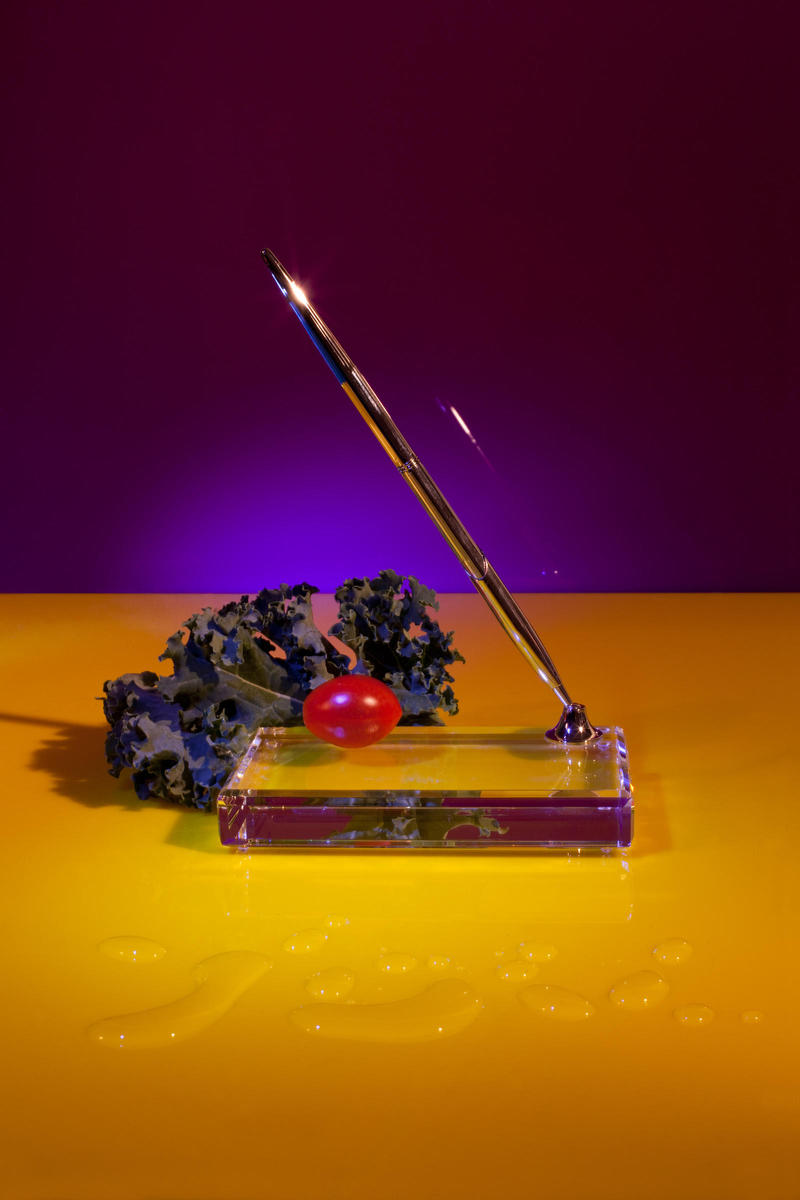 We've been talking about doing an issue about the market for so long that the boom went bust before we got around to it.
When Bidoun started out, there were no art magazines in the Gulf, no art fairs or auction houses; galleries hardly existed. What did exist was a burgeoning group — not yet a community — of young artists, with few venues for showing their work and little or no place to talk about it, let alone critique it.
Six years later, there are auction houses and art fairs and prizes. There is another Middle Eastern art magazine, Canvas, and it has a TV station (with incredible set design by Zaha Hadid). For many artists from what some without irony call MENASA (sadly, not a space program), the problem is no longer a dearth of opportunities, but the kind of opportunities on offer.
In "Identity Bazaar"— a folio's worth of rants assembled by Bidoun ranter-in-chief Hassan Khan — a gang of four artists and curators analyze, bemoan, disdain, and pity contemporary art institutions and the "ethnic turn" in curatorial practice (in an "arts and culture from the Middle East" magazine, no less). Accompanying their words are a selection of photographs that document Forms of Compensation, a project in which twenty-one iconic modern and contemporary artworks were counterfeited by workers from the mekaniki district of Cairo. The results are pretty funny, but they are also strangely uncanny in their stilted articulation of the originals. In this way, they echo the local bazaars, where such mutant clones as OK1 by Oalvin Klein, Y-5, Abidas, and Shanel abound.
This language of marketing is nothing new. In "Arabia on the Turkey," Adam John Waterman tells the tale of Elkader, Iowa, a small farm town named for an early nineteenth-century Algerian revolutionary — and a pawn in the great game of cultural diplomacy even today. Lawrence Osborne's short story "Hungry Ghosts" tells a tale of life and death in the gambling palaces of Macau. Gini Alhadeff's lovely essay "Pleasure for the Eyes" suggests the indispensability of ornament, which we moderns tend to think is beneath, or at least behind, us.
In "Lord of the Drone," Alexander Keefe recovers the life and legacy of the great Indian singer and tambura player Pandit Pran Nath, a key but underappreciated figure in the 1970s art underground. Alexander Provan's "The Golden Compass" profiles another set of dreamers, the Murabitun — a wildly ambitious Sufi sect that plans to destroy the world-capitalist system not with bombs or swords, but with a gold-backed currency.
Lodged between a ceramic goldfish and a brick garnished with kale and cherry tomatoes, you'll find the gilded pages of what might be the world's first Kuwaiti comic book, Fatima Al Qadiri and Khalid al Gharaballi's Mahma Kan Althaman ("Whatever the Price") — the hermaphroditic lovechild of Moogambo, The Real Housewives of Atlanta, and a 1970s Italian fotonovela.
Farhad Moshiri, the Iranian Andy Warhol of the Arab world, is not the kind of artist you normally read about in this magazine, despite the fact —or perhaps because of it? — that his career, cachet, and controversy in many ways mirror Bidoun's own. But in the Bizarro World of BAZAAR, he's not just in our coverage — he's on the cover, encrusting our logo with Swarovski crystals. All that, and it still only costs $12. WTF!