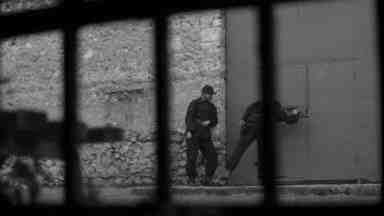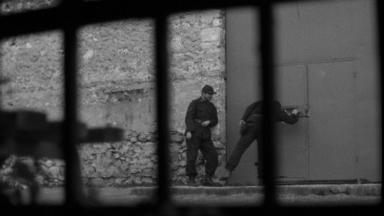 Paris
Pia Rönicke and Zeynel A. Kizilyaprak: Facing
GB Agency
October–November 2008
The film Facing opens in a wooded Istanbul park in autumn, with a middle-aged man walking toward us, thinking aloud. Then his hands, close up, leafing through snapshots of friends and events — the activist Turkish left of the 1970s. He ponders the possibility of making a film about that time, with those people — an exuberant film, a film we will not see. The remainder of Facing is a version of that film, set in a Turkish prison cell during the 1980–83 military coup, in which a younger version of the man is tortured but survives.
Adapted from the Kurdish writer and publisher (he also operated the banned publishing house Pele Sor) Zeynel A Kizilyaprak's autobiographical short story "Knock… knock… knock," Facing unfolds as the prisoner, Kadir, and another prisoner console each other in whispers through a tiny hole in a prison wall. Like Kizilyaprak, Kadir is a youth organizer and political prisoner. The other is an older man, affectionately called Uncle, imprisoned because of his faith. Kadir and Uncle take turns giving assurances and getting tiny glimpses of each other — the gap between the political prisoner and the religious one is too small for them to see and speak at the same time. Kadir and Uncle are tortured by unseen wardens for unknown, perhaps unknowable, reasons.
Facing is grounded in both Kizilyaprak's memories of liberation culture and the echoes of that culture in contemporary Kurdish activism. To this context — in which a memory of radicalism meets a negotiated political present — Danish artist Pia Rönicke brought the oddly externalized apparatus of international art production. The fact that Facing was made at all feels miraculous, and credit goes to Rönicke, whom Kizilyaprak has described as something like a collaborative force of nature.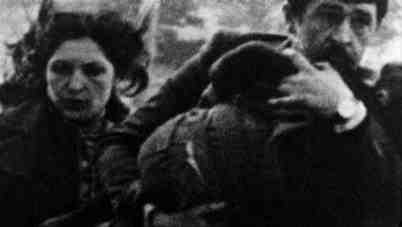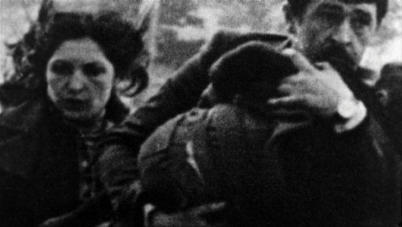 Kizilyaprak and Rönicke met at a party in Los Angeles while each was on an artist's residency in October 2006. They developed a correspondence, and Rönicke eventually proposed making a film based on Kizilyaprak's story. Rönicke is known for her installations about the social context of design, urbanism, and post-war architecture. With her topics ranging from the manmade environments of planned communities, to Rosa Luxemburg's letters, to the family-run Danish design firm Le Klint, Rönicke's films of obscured radicalisms have been foremost in her practice. Her encounter with Kizilyaprak introduced witness-bearing to research in the most generative of ways. Naively expecting a Hollywood production to tell the story of his near-murder by the state, as he describes in a diary of the shoot, Kizilyaprak instead scrambled for locations and gas generators on behalf of Rönicke's fluid historicism.
The film is subtitled A Usual Story from a Nameless Country, a contradictory descriptor because it claims the broadest of ethical agendas, even though Kizilyaprak's individual and literary testimony isn't usual, and Kurdistan, if not a country, is no longer nameless. "Usual" and "nameless" also belie the cinematic qualities, the achievement in language and idea, that make this work such a striking event. Facing resembles European art films of the 1960s and 70s, like early Fassbinder and Bresson — spare films that are painterly in their pacing and literary in their plotting, with actors trained in the theater and cinematographers trained in black-and-white photography. Those decades are a visual and intellectual era invoked by Rönicke as a historical marker, a reference to political memory as well as a source of artistic inspiration. In the exhibition at gb agency, Rönicke showed the fifty-two-minute film and displayed production stills — the installation equivalent of lobby cards.
It's not unusual, across the European continent, to hear discussions of Turkey's prospects of joining the European Union, a national aspiration that has dramatically improved the situation of its Kurdish citizens as a precondition set by Turkey's western neighbors. The popular attention drawn to its shifting political status within and outside of Europe is an awareness of continental statecraft that one encounters with Facing in the intimacy of a Paris gallery. Once again I find myself marveling at the phenomenon of galleries and museums as venues both of choice and of last resort for an enormous range of films and videos. With a handful of hard seats inside darkened rooms, miniature digital projectors with improvised sound systems, a non-paying audience free to come and go, and no definite start times to the screenings, we can wander into far more, and more extraordinary, time-based productions than ever before. This odd intimacy of the new material conditions of film-watching gets stranger as the films get better, as more and more artists become self-taught auteurs, and galleries persevere as boutique studios of films only saleable as limited editions. And so proceeds the memory of struggle, of liberation, and of strained times: a personal cinema in which one can say, as Kizilyaprak begins his story, "If I were a filmmaker…"