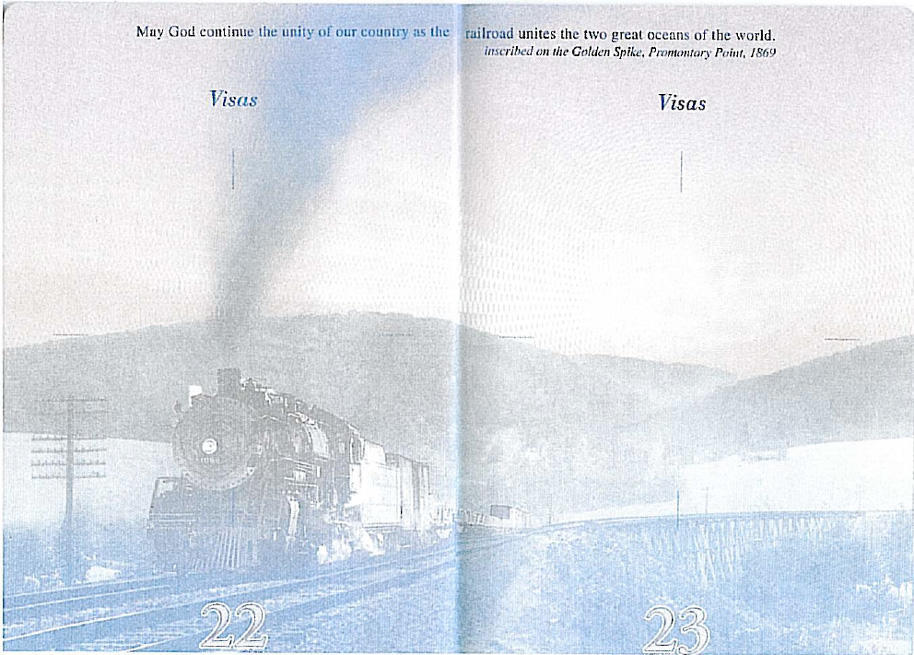 New York
ID Troubles — US Visit
NURTUREart
May 20–June 25, 2005
New York
Disappeared in America
Queens Museum of Art
February 27–June 5, 2005
Contemporary art is frequently invoked with the passport metaphor — art as a document of identity, representative and authentic, enabling passage between spaces and discourses. The metaphor was literalized in ID Troubles—US Visit, a recent group exhibition at Brooklyn's NURTUREart gallery that examined systems of social and individual classification and how they relate to civil liberties. The show's title was a reference to recent US immigration laws, draconian in nature, that require visitors to be fingerprinted and photographed at the border. The controversy was taken as a point of departure to consider politics of identity and systems of control.
In time-honored tradition, the artists' multicultural backgrounds provided the means for testing the limits of modern subjectivity. Paris-based artist Ghazel offered herself as a quick route to EU residency in a shelf of postcards that announced "Legal Alien & Female Artist Offers marriage (EU residency papers) to male illegal alien (in the US only)." The offer was apparently real: In a previous project she produced the same advertisement, seeking a husband to legalize her own status in France. State-defined identity was more elaborately tested in Piero Golia's Vanished: The documentary traces how he "vanished" from his opening at New York's Perry Rubenstein gallery in January 2005 and made it across the Mexican border undetected, and, more astoundingly, without getting his US papers stamped. He turned up weeks later in Copenhagen, accomplishing a near-impossible feat by the standards of modern surveillance. At a time when a US visa has become a modern day holy grail for some, Golia's road trip is an experiment worthy of Jack Kerouac's prose, and just as rambling and funny.
Other artists challenged the authenticity of the document and its assurance of legal status: Oliver Musovik displayed fake ID cards, accompanied by instructions on how to make your own, while Clay Ward's installation of personal checks carried signatures that were not penned but embroidered — and every check had been successfully processed at the bank. By inserting an element of self-definition (and self-doubt) into public spaces, these interventions push the limits of legal self-representation. Croatian artist Andreja Kuluncic's Passport compiles statistics on another border-crossing matter: Her interactive questionnaire asks the viewer to choose a nationality for their future child. After navigating a set of questions (with countries loosely divided along economic lines) we are given the results: "657 of 1,056 visitors expressed desire to change their passport's color." The slight leap in logic brings several issues to the foreground, from the arbitrary nature of national allegiance as defined in a legal document to the numerous dilemmas of modern citizenship.
The exhibition, on the whole, set up engaging situations, asked incisive yet open-ended questions, and effectively exposed some of the absurdities and the serious dangers of restrictive identification policies. But not all works rose to the challenges claimed by the curatorial proposal, and the show was not helped by poor presentation — the lack of breathing room between the works had audio tracks competing for attention, while confusing placement and no wall labels often left it unclear where one piece ended and the other began — which may have been due to the ambitious strategy of long-distance curating.
Across town, at the Queens Museum of Art, Disappeared in America made another case for reconsidering identity and the modern state. Produced by the artist-activist VISIBLE Collective, the installation presented a wealth of information — text, large-scale photographs, a film trilogy, and several sound stations — aiming to give visibility to the US Muslims who have "disappeared" from their homes since 9/11.
The facts are dramatic and the testimonies shocking: hundreds of individuals detained at random, denied basic rights and caught in a tragic situation that deteriorates daily. But while visibility is important, blurring the facts through the lens of art is a delicate task. The components of Disappeared in America, painted in bold moral and political terms, fall short of recognizing any gray areas. Prudent Juris is a light box printed with excerpts of the US Patriot Act, the Immigration Act, and similar legal texts, with individual words picked out in red: "…because we live in a society in which '[m]ere public intolerance or [animosity cannot constitutionally justify the deprivation] of a person's physical liberty.'" Statements are inverted and commentary is presented between the lines, creating alternate interpretations with a certain amount of subtlety and restraint. This is not the case in Nahnu Waahad, also a lightbox, which presents a list of the names of some 400 disappeared Muslim clerics. Here, what is picked out in red reads from a distance as the Arabic phrase "nahnu waahad": "We are one." Over-confident and over-simplifying, such intimations of group solidarity deprive the viewer of an active role and drain the situation of any complexity. These are texts that are meant to be watched, not read; and as Susan Sontag famously noted in Regarding The Pain of Others, no "we" should ever be taken for granted when representing human suffering.
This is a danger inherent in any exhibition dealing with the politics of identity, though it is even more worrisome in Disappeared in America, given the specificity of the facts and the straightforward documentary nature of the work. Parts of the installation, such as the films, deliver political realities in dynamic visual terms; the overall effect, however, was strangely close to that of a memorial — lists of names offered up to the viewer, monumental photographs towering over the entire space — and "humanizing" came dangerously close to "victimizing." Facts can be much more effective when presented as questions in an open debate, and what art can offer is a complex space for those questions to emerge. If there is to be any hope for art as a passport, it lies in granting access to more inclusive spaces and more nuanced understandings.