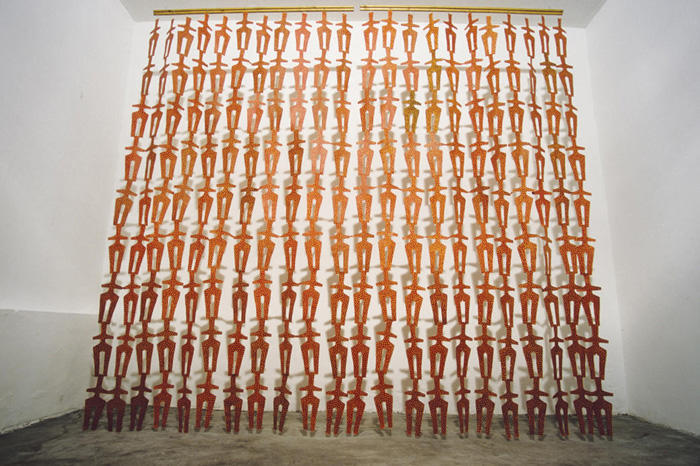 Paris
Adel Abdessemed: Practice Zero Tolerance
Le Plateau
September 14–November 20, 2006
In his first solo exhibition in a Paris institution, Algerian-born, Berlin-based artist Adel Abdessemed presents Practice Zero Tolerance, a collection of recent works spanning sculpture, video, drawing, and writing. The "zero tolerance" of the title, for its part, is a play on a hackneyed mantra of French politicians, often used in the contexts of terrorism, drug trafficking, or juvenile delinquency. An eerie reminder of the ironies of the "zero tolerance" approach, a charred car sits prominently in the center of the exhibition space, evoking both the automobiles burned during Paris's recent riots and the iconic explosions of buses, care of suicide bombers, that have marked mediated images of the Middle East. At once a sculptural element, ornament, and gruesome ode to reality, it plays games with our expectations as to what beauty can be. The exhibition at Le Plateau will also be an occasion for Abdessemed to present the life-size model of Black House' a project space soon to be launched in Jerusalem, in which artists will be invited to create works that reflect upon the ongoing Israeli-Palestinian conflict, and on whose exterior walls passersby will be invited to "inscribe the unspeakable."
---
Beirut
Nayla Dabaji: These Days 2006
As Israeli planes began their bombardment of Lebanon, artist Nayla Dabaji set about creating a "contact zone" where artists and others, based in Lebanon or abroad, could post day-to-day expressions. Stage One of the project These Days is a blog, updated daily with images, videos, and texts from friends and strangers. Stage Two will be a series of portraits of the contributors going about their daily business, which is being developed into an installation (and possibly a book). Dabaji's project is one of several set up by Beirut-based artists and filmmakers to document the situation and dwell on the everyday nature of war — see, for example, Cinemayat, an online exhibition space and archive of video, photography, and texts, expressing "individual and social everyday lived experience." Indeed, the widespread proliferation of blogs, such as Rasha Salti's outstanding diaries, laid bare the thirst for everyday experiences outside mainstream news reportage.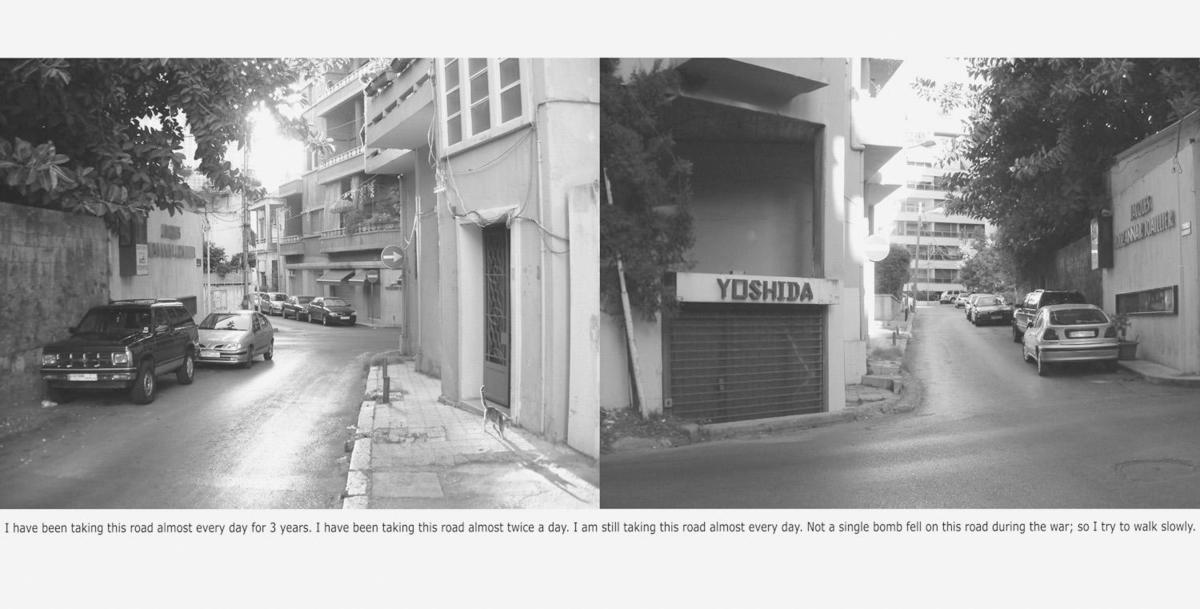 Tunis
The Revealed Image: From Orientalism to Contemporary Art
Musée de la Ville de Tunis, Palais Kheïreddine
September 20–November 4, 2006
There has been no dearth of treatises on the evils of Orientalism, rants about the camera as gun and the fetishizing tendencies of early lens-toting romantics. Paris-based curator Simon Njami has proposed moving beyond these tired, reductionist debates, here interestingly placing images from early 20th century photographers Lehnert and Landrock (Orientalists par excellence who shot the whole of North Africa) alongside contemporary photographic and video works by eleven artists of Arab origin. The dialogue born of the novel juxtaposition of old/new, outsider/ insider, subject/object will doubtless raise interesting questions about who has the right to speak for and about these regions, while Njami proposes using Jean Baudrillard's ruminations on the image as a referent throughout the program of exhibitions and associated panel discussions. Contemporary artists involved include Moataz Nasr, Meriem Bouderbala, Zoulikha Bouabdallah, Amal Kenawy, Jellel Gasteli, Mouna Karray, Meriem Jegham, Mounir Fatmi, Adel Abdessemed, Nicène Kossentini, and Dalel Tangour.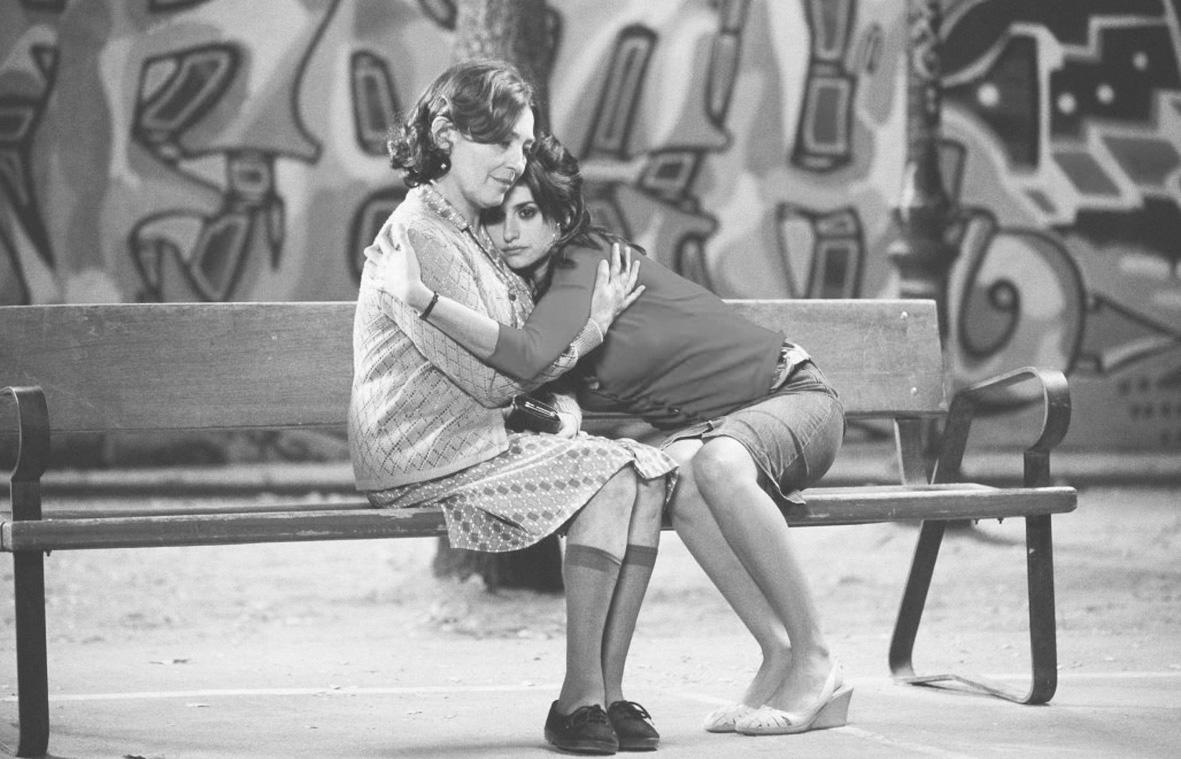 Beirut
Beirut International Film Festival
October 4-11, 2006
The Beirut Film Festival (BIFF) has had a rocky road to its seventh edition: the past two editions of the festival have been cancelled, and it's somewhat ironic that in the year that Lebanon has truly suffered, the festival is finally set to go ahead. (Filmmakers' co-operative Beirut DC paved the way with the fourth Ayam Beirut Al Cinema'iya festival, which focuses on independent Lebanese and Arab productions, in late September.) Indeed, if the support from the international film community at the festival's launch in Venice in September is anything to go by, there'll be quite a turnout. But even if the directors are fickle when it comes to attending, the film reels should be there safe and sound. Besides a program of international features from recent European festivals, BIFF features a MidEast Competition for features, documentaries and shorts, and a sidebar of films on human rights issues. The festival opens on October 4 with an outdoor screening of Pedro Almodovar's Volver in Martyr's Square. After Ramadan, the annual regional scramble for Middle East premieres will heat up: the Cairo Film Festival runs from November 28 though December 8, closely followed by Marrakech (December 1–10) and Dubai (December 10–17).
---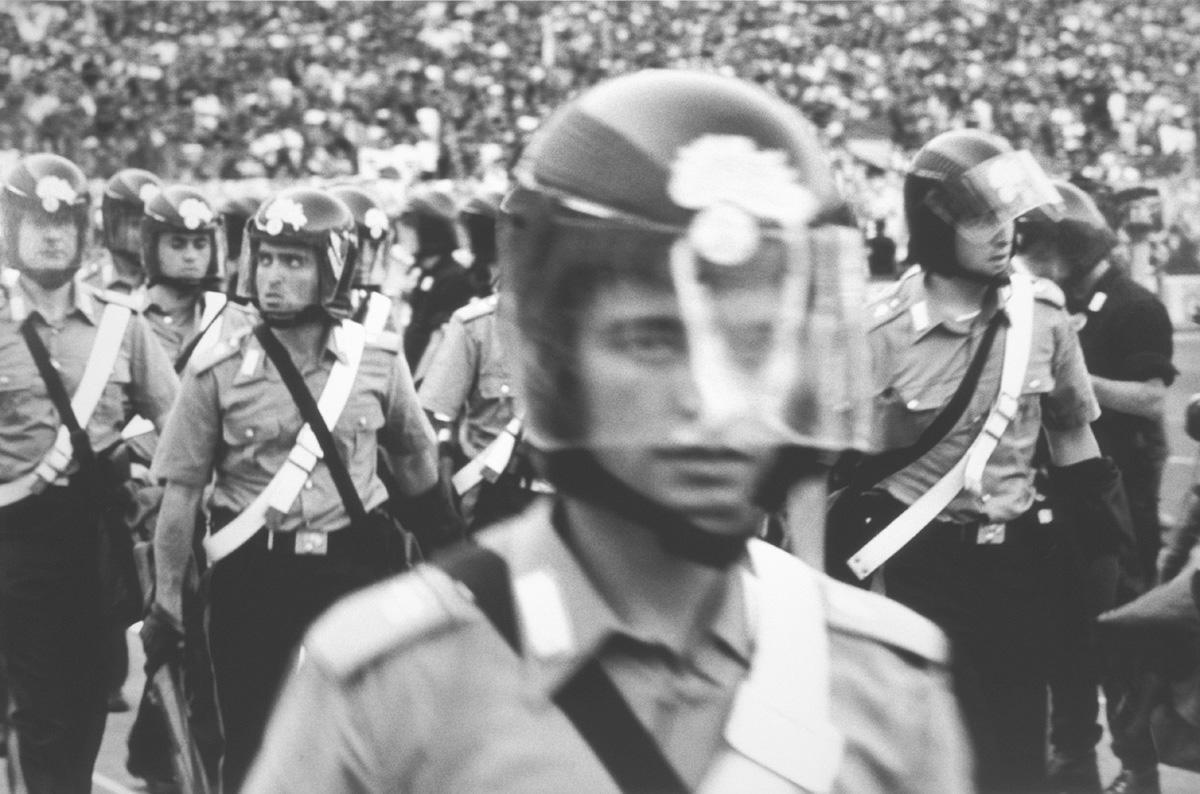 Seville
International Biennial of Contemporary Art
Centro Andaluz de Arte Contemporáneo and the Reales Atarazanas of Seville
October 26, 2006–January 8, 2007
Laboring under the theme of The Unhomely: Phantom Scenes of Global Society, the second Seville Biennial (BIACS2) gets underway in late October. Curated by Okwui Enwezor, it typically features interactive outdoor art (from Liisa Roberts), public interventions (Reneé Green's Esperanto banners), and symposia (including the symposia-within-symposia titled Under Fire: Seminars Addressing the Organisation and Representation of Violence, led by artist Jordan Crandall), besides exhibitions of art. The Biennial is also collaborating with artist-filmmaker Yto Barrada's Tangier Cinémathèque on an exploration of the concept of "neighborhood between the regions of southern Europe and northern Africa." In general, BIACS2 aims to mould the traditionally behemothic biennial into something more vital, exploring the imperative of how art can become integral rather than peripheral, particularly "in light of the deleterious effects of reactionary, conservative, and fundamentalist politics on all world social formations today."
---

New York
Douglas Gordon: Zidane
Museum of Modern Art
November 13, 2006
Having premiered at Cannes, Douglas Gordon and Philippe Parreno's cinematic ode to the Algerian-French football great Zinedine Zidane comes to New York City this November. In this documentary/ spectacle/portrait, Turner Prize-winning artist Gordon and filmmaker Parreno fix their camera — or rather, 17 cameras, to be exact — on the entirety of Zidane's participation in a 90-minute football match between Real Madrid and Villarreal on April 23, 2005. Mostly clinical and wholly real-time, the film, with cinematography by Darius Khondji, contains quotations from the legendary footballer and, at one point, interposes other events from that day — in Germany, hundreds of toads swell to three times their normal size and explode; the ivory-billed woodpecker, thought to be extinct since 1920, is spotted in North America; a car bomb in Najaf kills nine. Rumor has it that the work had people yawning at Art Basel, but given that Gordon's self-proclaimed inspiration is Albert Camus, maybe the genius is in the banal details.
---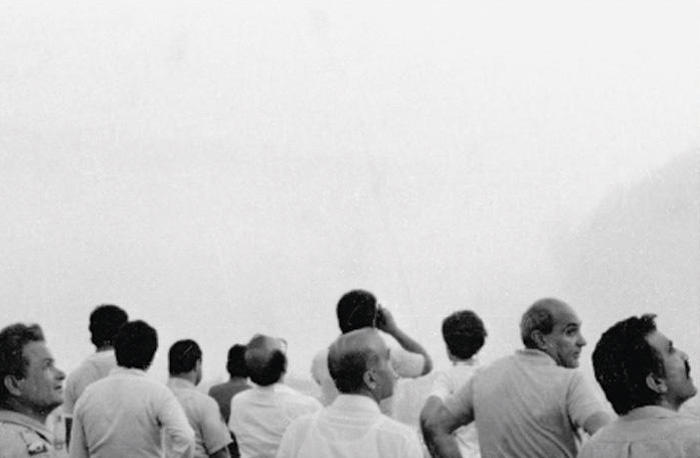 Rabat
Seamus Farrell: 3R's Maroc
L'appartement 22
December 2, 2006–January 10, 2007
Irish artist Seamus Farrell has prepared a special project for the Rabat-based L'appartement 22, following an extended stay at the arts space in August 2006. Within the gallery, Farrell plans to draw a series of whimsical representations directly onto the walls. A built installation, in the meantime, will meditate on the potentials for exhibition spaces at large — here recreating the sensation of passage from one space to another (Farrell's ongoing preoccupation seems to be the influence of architecture on our lives). In a third intervention, a plaque engraved with the name of great personalities culled from Morocco's history will be presented — part artifact, part museography, part art. Finally, the results of a workshop the artist led with young people in the Moroccan city of Fez will also be included, this likely in line with the title of the exhibition (the three R's are reduce, reuse, recycle) and, by extension, a rumination on collective notions of the new, the noteworthy, and the usable.
---
Dubai
Mini Film Festival
Various venues
November 23, 2006
While Dubai has its glitzy film festival, which aims to give the local paparazzi their annual dose of Hollywood celebrity, things are set to get a little more grungy with a new shorts festival. Organized by the creative agency 9714, the festival is calling for films of any genre, as long as they're less than 15 minutes long, from residents of Iran, Pakistan,and the Arab world. The closing date for films to reach the Dubai offices of 9714, or sponsor Mini, is November 2. With their eye firmly on developing talent, rather than dishing out cash, judges — including editors of Bidoun and Time Out, as well as online audiences — will hand out prizes including trips to the Cannes Film Festival, and opportunities to work on international film shoots. Predictably, nudity and "political content" are banned; dodging the obvious when it comes to those slippery concepts should stand any budding Middle Eastern filmmaker in good stead.
---
Cairo
The Maghreb Art and Research Project
Townhouse Gallery December 10, 2006–January 13, 2007
The Mediterranean as a zone of migration, in all of its complexity, lends itself to contemplation in this exhibition and research project initiated by Swiss artist Ursula Biemann. Biemann has enlisted Tangier-based artists Yto Barrada and Helena Moleno, Swiss artist Charles Heller, and Egyptian artists Hala El Koussy and Doa Aly in a long-term initiative that spans Tangier, Tripoli, and Cairo. The Cairo section, on display at the Townhouse Gallery, will showcase El Koussy's video/photographic project based upon a village in Egypt with significant links to Italy as a site for migration (the village of Shubra Al-Nakhla has been dubbed "Rome," given the sheer number of its residents who have made their way to that city for a better life). Aly, for her part, will be showing a video featuring the underground community of Chinese women who sell knickknacks in Cairo, perhaps the most unlikely of door-to-door salesmen. Through their art, both artists will present conversations that, each in its own subtle way, raise questions as to the nature of divisions between East and West, both real and imagined.
---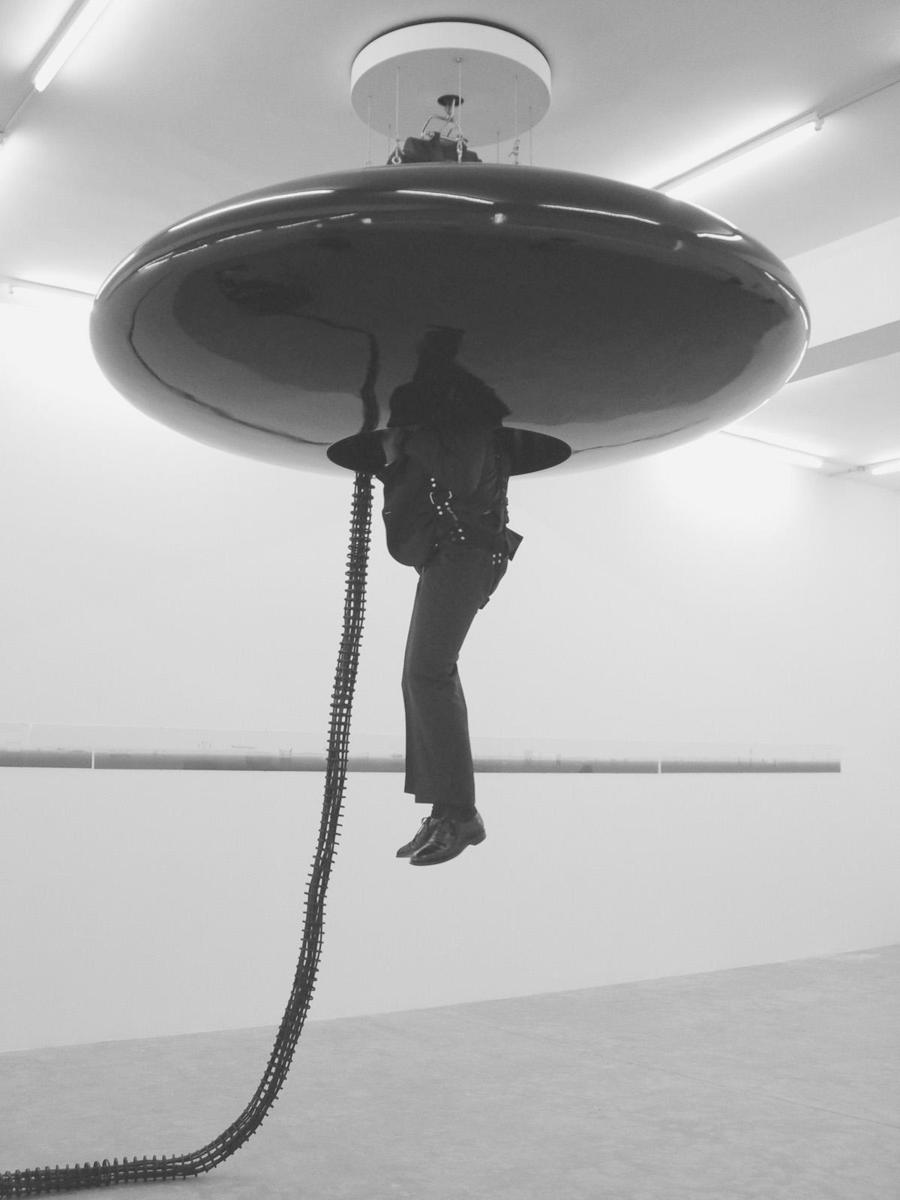 Beirut
Moving Home(s)
Sfeir-Semler Gallery July 6, 2006–November 22, 2006
Galerie Sfeir-Semler is opening its Beirut warehouse space this season with Moving Home(s), a meditation on contemporary tourism in all of its incarnations. Drawing on a diverse roster of artists, director Andrée Sfeir includes projects by Atelier Van Lieshout, Balthasar Burkhard, Diller + Scofidio, Jimmie Durham, Dan Graham, Bernard Khoury, Stephan Moersch, Peter Piller,Ursula Schulz-Dornburg,and Rayyane Tabet. Pioneering American artist Graham, for his part, will show his photo series Homes for America, important testimonies of contemporary concepts of home; these house-units could be located just about anywhere. In one of his occasional gallery appearances, Beirut-based architect Khoury will show a multimedia sculpture and inkjet computer drawings. Also notable are Native American artist cum political activist Jimmie Durham, as well as Rayyane Tabet, the youngest artist of the show. Tabet, a student at New York's Cooper Union, sublimates everyday objects, from soap to suitcases. His work on display, Fossils, is a reflection on erratic war scenarios as they become normalized, situations in which the specter of leaving home is constant.