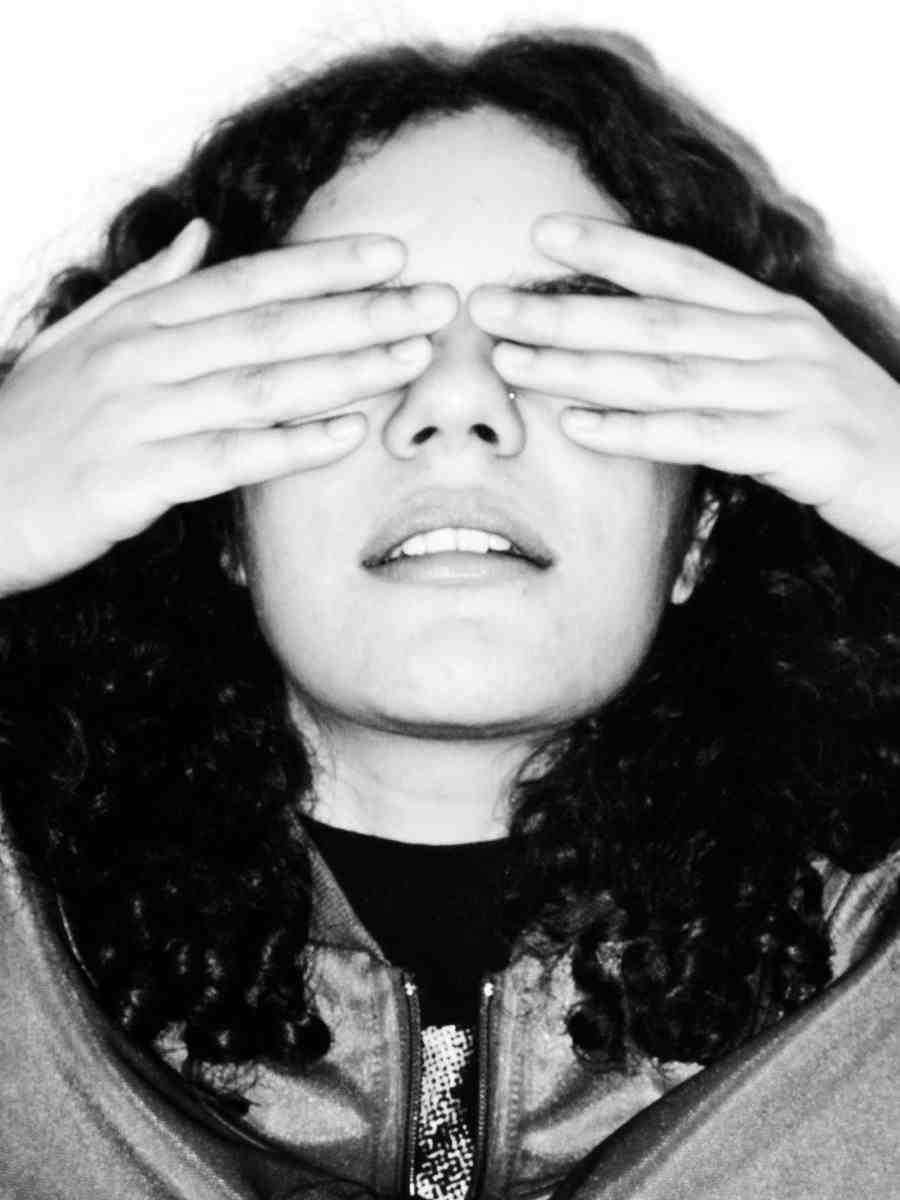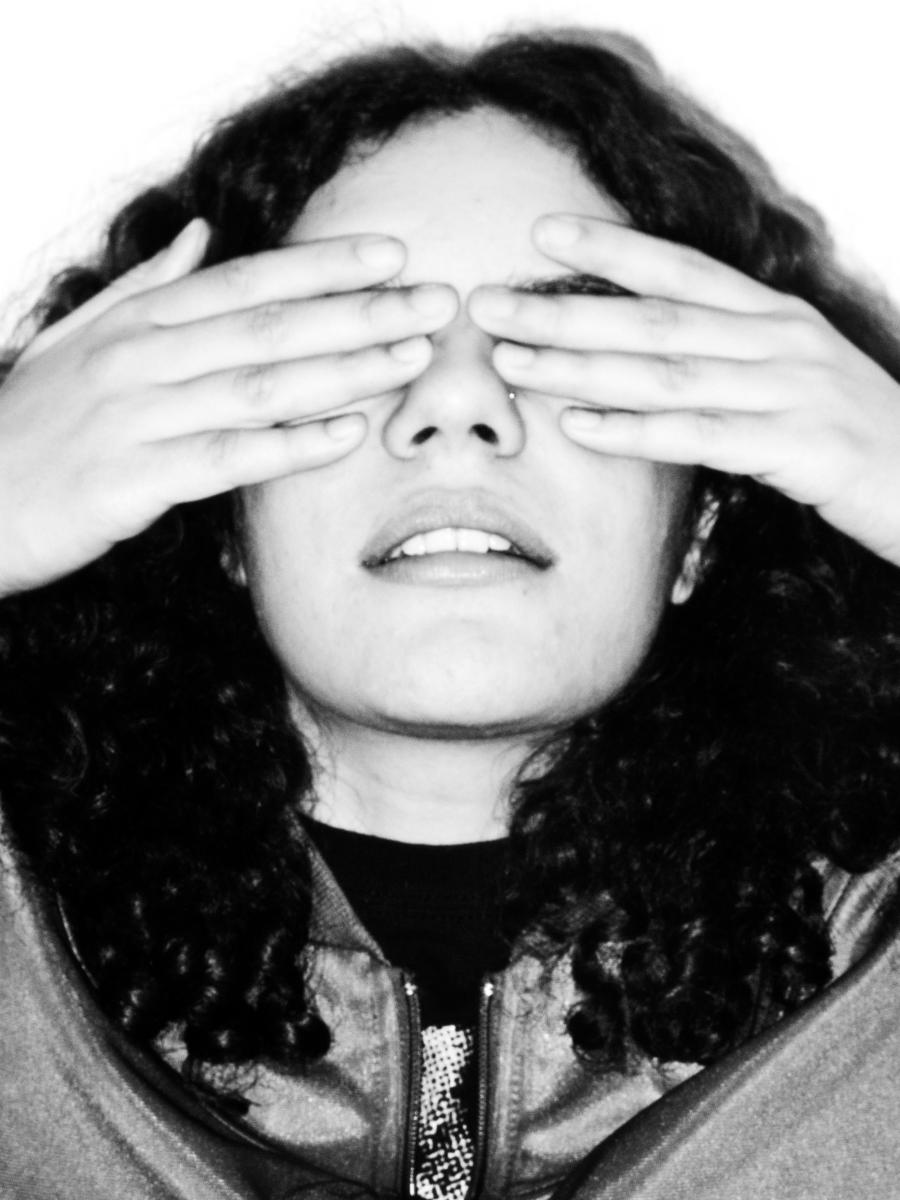 Massive Scar Era, a hardcore metal band originally from Alexandria, are Sherine Amr (vocals, guitar), Perry Moataz (bass guitar), Nancy Mounir (violin), and someone else (drums). They were featured in the 2010 film Microphone.
Bidoun: Do you guys see musicians who are taking advantage of the Egyptian thing?
Sherine Amr: I think Egyptians became more popular after the revolution. Now it's just like, if I make a movie that's shit that's about this revolution, I'll be really famous. [Sarcastically] Yeah, I'm an Egyptian, I suffered, I lived through the revolution, and now, I freed my country! And look at my shitty movie—
Perry Moataz: Yeah! Like there's this guy—
SA: Wow, Egyptian!
PM: There's this guy — a friend of ours — he's like, "Guys, I'll tell you a secret but don't tell anyone. I'm forming this band. It's the Revolution band!"
B: It's like that revolution quilt. Did you see that? For your bed? With the flag on it?
SA: It's really pathetic.
B: How are they doing, the revolution band?
SA: I don't know, did you hear anything about it? I think they will be very famous, they will have tours around the world. And what they will do which will be very profitable: revolution underwear.
Nancy Mounir: Oh, yeah!
PM: That'd be nice.
SA: We'd get rich.
B: You should sell it in America — that should be your merch.
PM: With the little flags, and we could put the artwork on our new EP, the flag.
SA: I'm so stupid, I was just thinking to distribute the flag for free and having the concert time — as a flyer — but we should to sell!
NM: Yeah, to sell, sell!
[High-fiving.]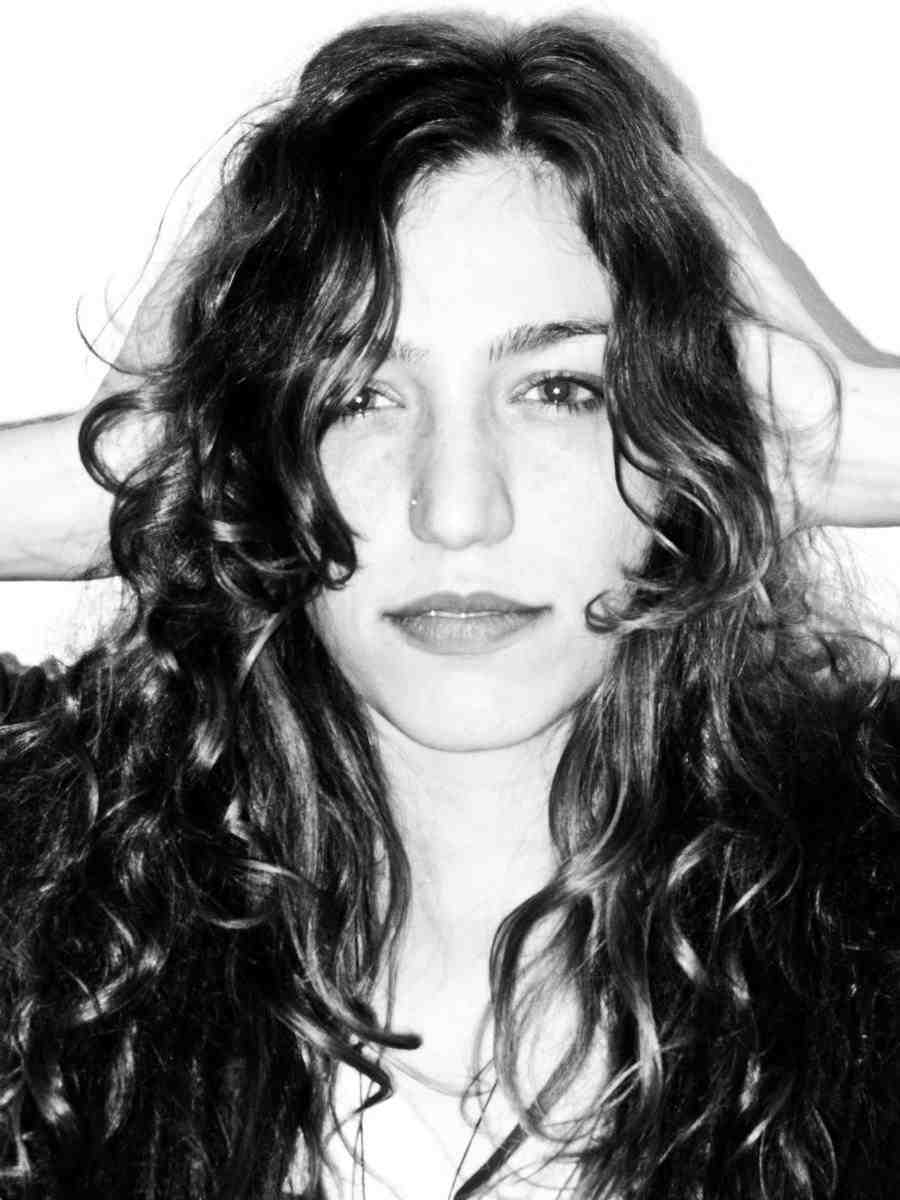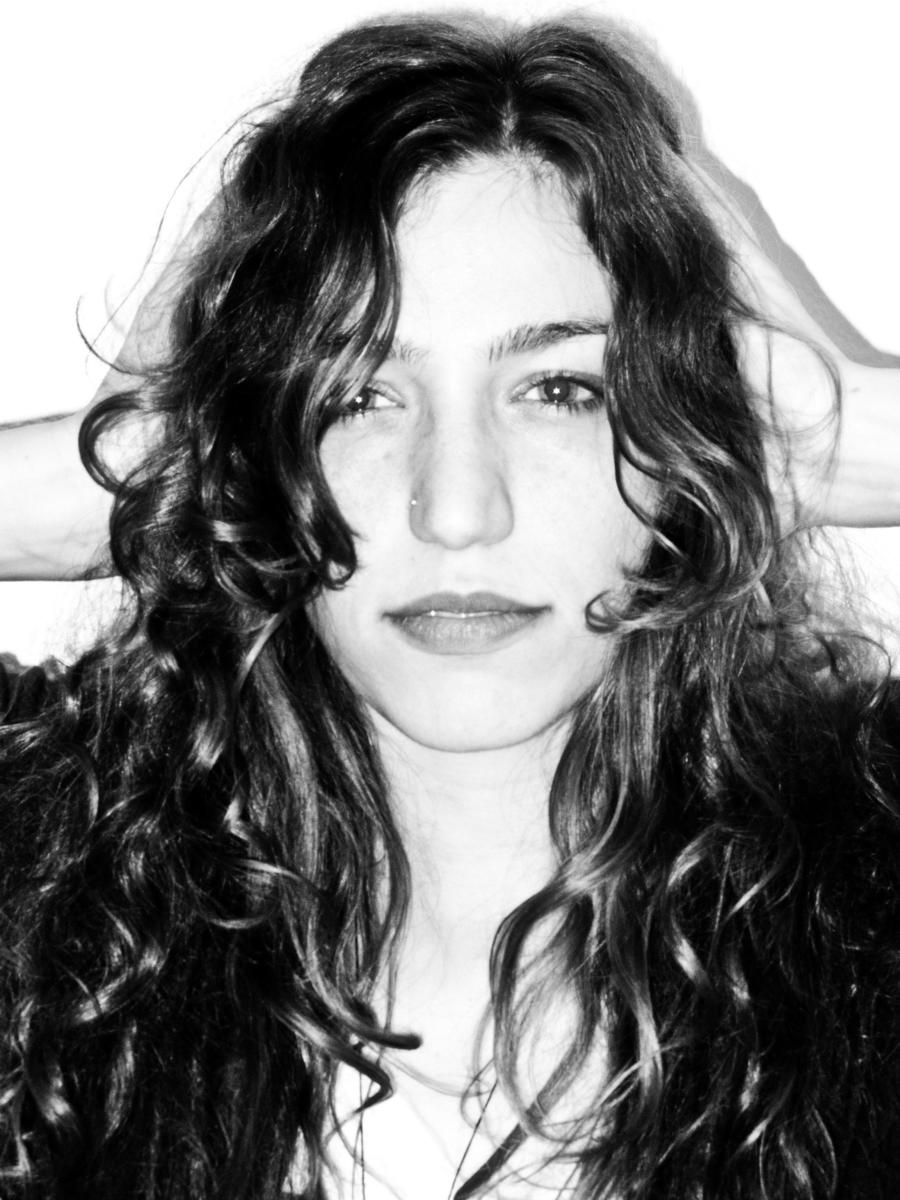 SA: Anyway, this band. Give it six months. The Revolution band.
NM: Yeah.
PM: They'll run for the elections! Then we'll see.
SA: Oh my God, yes. And they'll be everywhere, everywhere in the world, and we'll still be right here, looking for gigs on the internet. [Sarcastically] Please! We are a hardcore metal band and we want to play in your venue!
B: It seems like there is a lot of new… cultural production.
SA: This guy wrote a poem after the revolution that he put on Facebook. It's like, "Hit me, hit me, hit me." I swear! "Hit me, hit me, hit me. The blood." And there are 26,000 people "liking" this poem!
B: Someone was telling us about a song about the martyrs that went, like, "The martyrs, the martyrs. They're dead, they're dead."
SA: [Laughs] There's another song that goes, like, "Martyrs of the 25th of January, died on the 25th of January."
B: That's some Jay-Z level rhyming.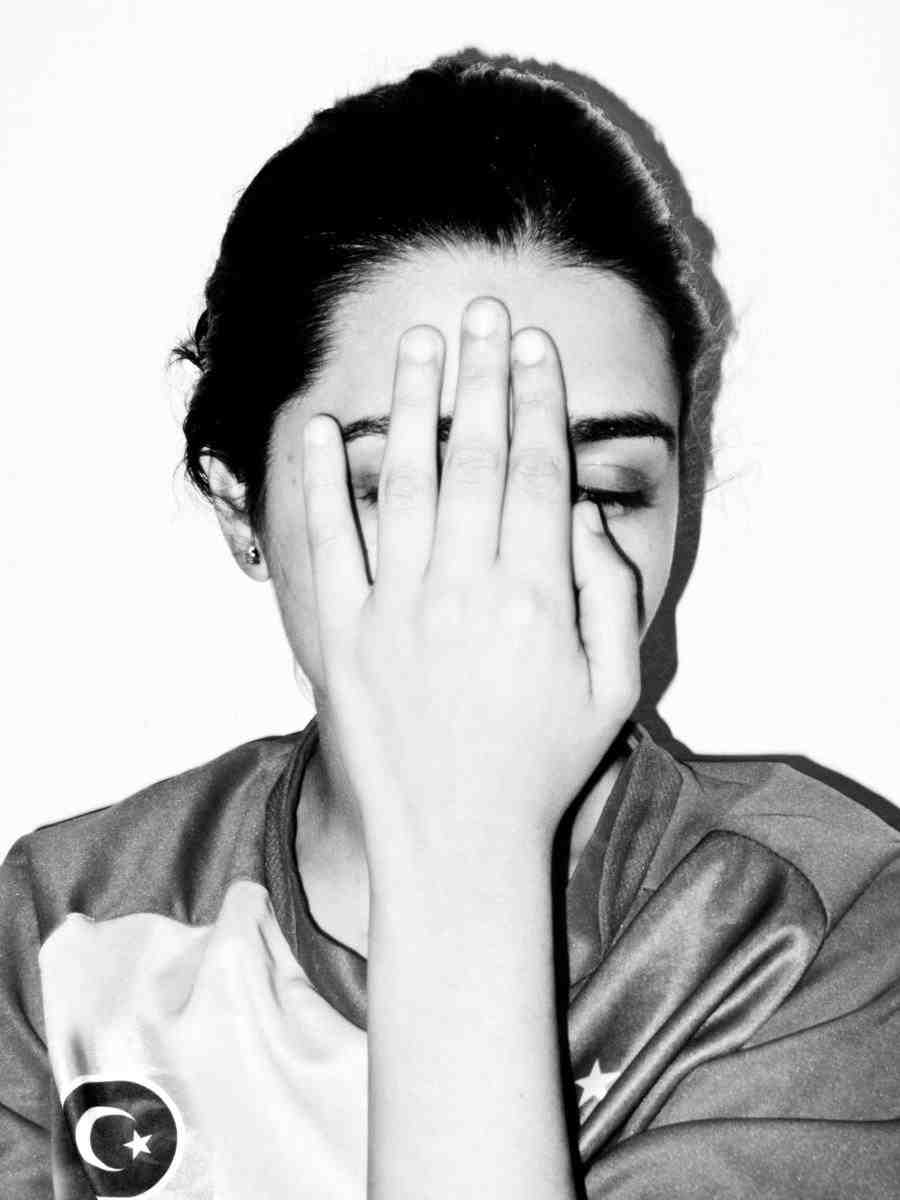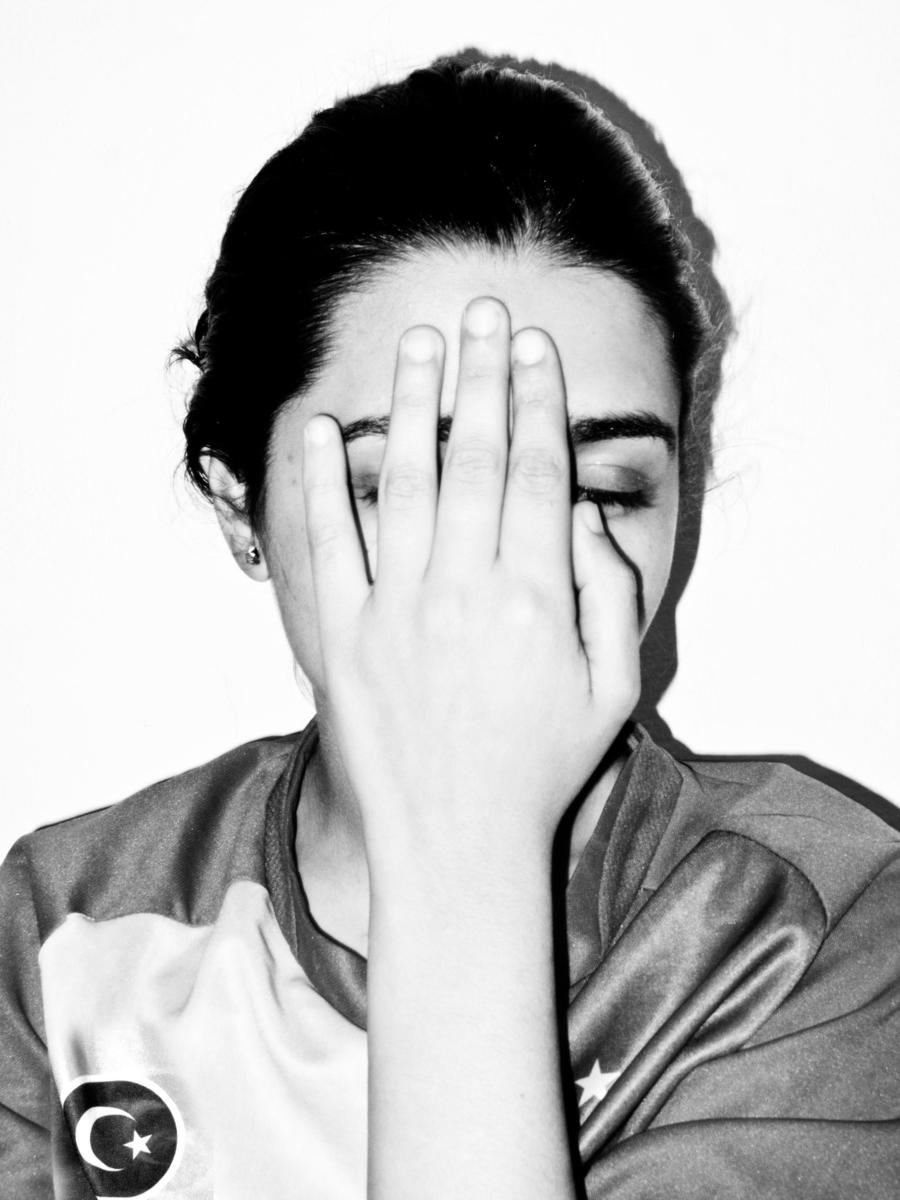 SA: Wait, the pizza! Did you see the pizza box? With the Egyptian flag?
B: We have the Kleenex box.
SA: It's anti-corruption pizza.
B: So actually, we thought we'd heard you guys had broken up.
SA: We're always jealous of each other. [Laughs] Members are always changing. I mean, we girls try to stick together as much as possible. But we always have problems with the drummer.
B: The drummer's a guy, right?
PM: Not anymore.
SA: Seriously, working with guys?
PM: It's not easy.
SA: I mean, everything was going perfectly. And then we had this guy drummer and he fucked up everything. We had to kick him out. The thing about guys, they're just disasters.
B: It's always the drummer, as well — the drummer is always the first to go!
SA: Yeah. We've been changing drummers since the very beginning. We had one drummer who was a girl who was always trying to act manly. This big, tough drummer who looked like a guy.
PM: Even just acting like a guy, total disaster.
B: How'd you get into metal?
SA: Perry was into it before me. Since thirteen. She saw a black tape in the middle of the Backstreet Boys tapes in the music store and she was like, "Okay, this looks like a nice color. What is this?" So Perry was into it and we were friends and you get music from your friends, you know. You get band names. And we just all kind of found our way into making this kind of music. Nancy was never into metal until she joined the band. But you can always relate to some parts of songs. She found her way.
B: How would you describe the kind of music that you play? It says "hardcore metal" on your Myspace page… but that seems a little misleading.
PM: Sherine does sing very guttural, hardcore stuff.
SA: It's a mix. Sometimes it's very fast. But I don't think we can categorize what we do — I've never heard a hardcore band play with this kind of Oriental thing happening, through the violin and stuff. So this is our edge.
B: Do you know Nader Sadek? He's a metal guy in New York.
PM: That's a very common name.
B: For an Egyptian guy in a metal band?
SA: It's like John Doe.
B: He's an artist as well.
SA: A lot of people call themselves artists — it's so easy… it's very bad. They just do their hair this way instead of that way. [Laughs]
PM: It's always with the hair.
B: Did something happen in the past year with hair?
SA: Yeah. It's all very emo. I always wanted to have emo straight hair. But it's very expensive to have it. So I have this…
B: Emo?
SA: How do you not know this? Have you never gone to Myspace? The hair thing is like Bieber, kind of. Isn't it like Justin Bieber? Except flatter. The hair is flat.
B: And is that for men and women?
SA: It goes both ways. They're like, Do it like this [parts hair to one side] because if they do it like this [parts hair to other side], they'll die.
B: Yeah, that does't get you anywhere. So what's the most annoying question that you guys get asked?
SA: Questions of religion. "Are you religious?" "Tell us about the conflict between religion and music."
B: Could you tell us a little about why that's so annoying?
SA: Yes. It always bothers me when they try to ask us about "the culture of Egypt" or get us involved in political stuff, religious stuff. I think it's pointless.
B: How is it pointless? I mean if you were a director and you couldn't make certain films before the revolution, and afterward you could…
SA: You can do anything now.
B: Yeah, so there's a reason to talk to people who are making culture, like filmmakers and musicians. It's related.
SA: I think in the field of film, it could maybe make a difference. But for music, it doesn't make any difference. So now with the revolution you get these pointless…. My mother's telling me stories about how she's on the street and she's really in a hurry and oops! There's a band and they're playing silly music and they've blocked off the street so that you have to listen to it. And it's totally unorganized and it's not professional at all and it's not even cool. It's happening around here.
B: It sounds great!
SA: I think if you want to do something like this you should make it very organized so as not to bother anyone. Because why would you bother a person who is coming home from work? Or someone who has to go to the hospital? There are emergencies sometimes — how can you block the streets? In Alexandria especially, there are no exits.
B: So it just causes traffic.
SA: It's not organized! Why don't they — you can play music in a cafe or somewhere.
B: Isn't it easier to play in the streets?
SA: It's not hard at all to find places to play. But I mean, who'd want to hear a metal band playing acoustically in the street, anyway? It's just not wise.
B: Aren't you finding there are more venues open to you now?
SA: Sure — but we still get the same five hundred people to show up. It's a very small scene. It's like, if you play at the bookstore, you get these people. And then you play at the jazz club, you get these same people. It's not a problem with the venues, it just isn't in the culture. It's like most of our fans are on Facebook or Myspace. I remember one time we were doing this show in Alex and I said, "How many metalheads do we have here?" And there were, like, three. And actually we have a problem, because we do the hardcore metal stuff as Massive Scar Era, or Mascara for short, and we do the acoustic stuff as The Other Side of Mascara. But people get confused all the time. They think Mascara is the acoustic band.
B: So what do you do about that? What are you doing these days, period?
SA: Trying to write new songs. We have a track on METALITY: The Compilation Volume 2: Sounds of the Middle East. And we're coming back to the States this summer.
B: Really?
SA: We're playing in Illinois again this summer. And we're doing a little tour. We're playing Whisky a Go-Go in Los Angeles. That will be our biggest show ever. And then New York, but the New York stage is not confirmed. Supposedly we're going to meet someone at MTV and we're trying to get some show…
B: [Laughs] They're totally going to ask you about the revolution.