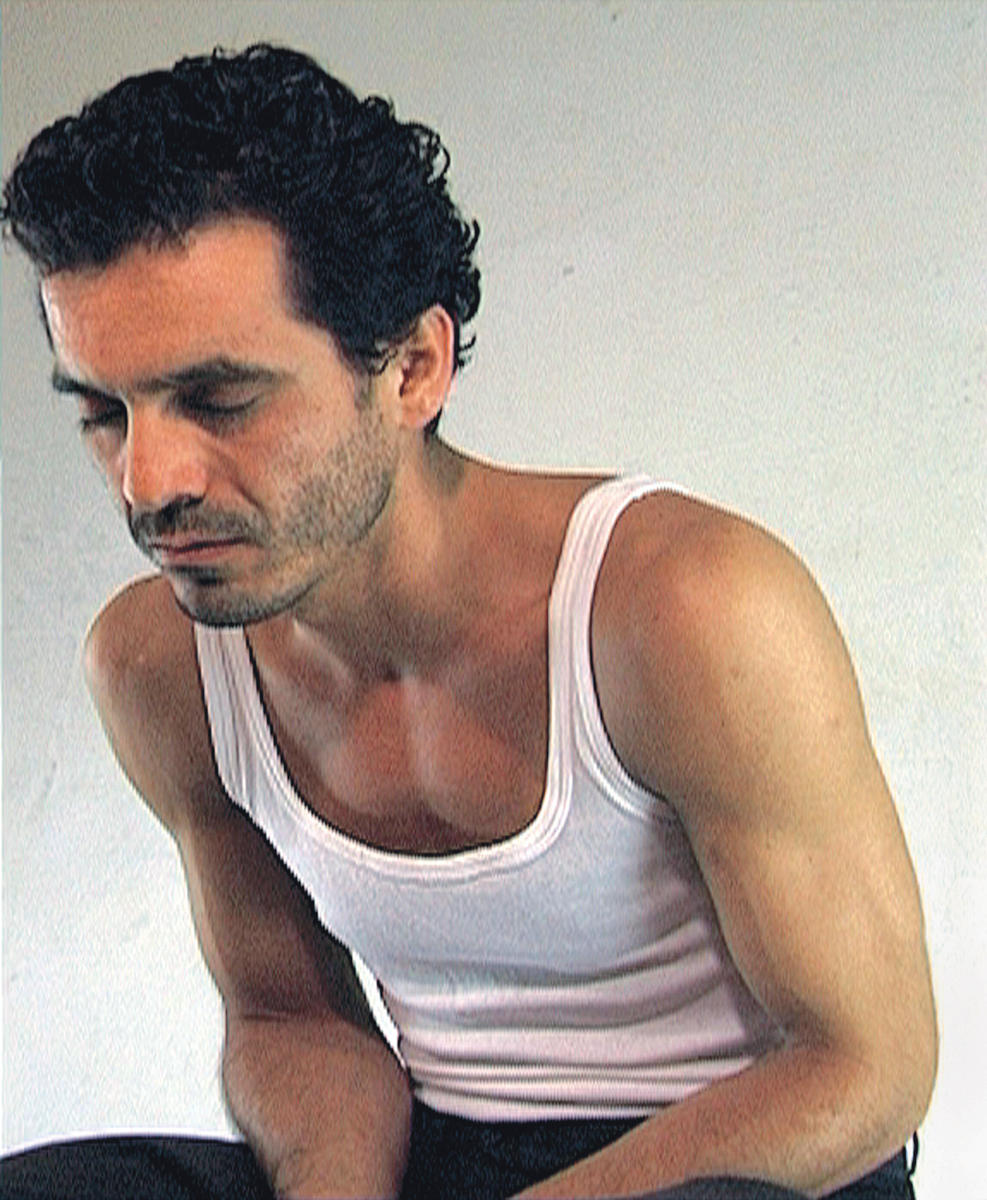 New York
Without Boundary: Seventeen Ways of Looking
Museum of Modern Art
February 26–May 22, 2006
Wither geography. Questioning the relevance of the Islamic heritage of artists in the content, presentation and consumption of their works is the ambitious goal of the Museum of Modern Art's 'Without Boundary: Seventeen Ways of Looking.' Showcasing artists ranging from art world staples Mona Hatoum and Shirin Neshat to more emergent figures (though already established) such as Emily Jacir and Raqib Shaw, curator Fereshteh Daftari hopes to question the collapse of biography with content, meaning and philosophy. Look out for freshly commissioned sculptures from Shirazeh Houshiary and Pip Horne, as well as new paintings by Y.Z. Kami. Interestingly, works are included from artists who have precious little to do with the Islamic world — namely Mike Kelly and Bill Viola. Other artists featured in Daftari's lineup include Jananne Al-Ani, Ghada Amer, Kutlug Ataman, the Atlas Group/Walid Raad, Rachid Koraïchi, Marjane Satrapi and Shahzia Sikander. Here, the question will be whether simply lumping these artists under the same rubric will serve as a means of marketing them as an identity group, question mark or not. But then again we should be talking. The exhibition is accompanied by a catalogue with essays by Daftari, Harvard's postcolonialism guru Homi Bhabha and Turkish novelist Orhan Pamuk.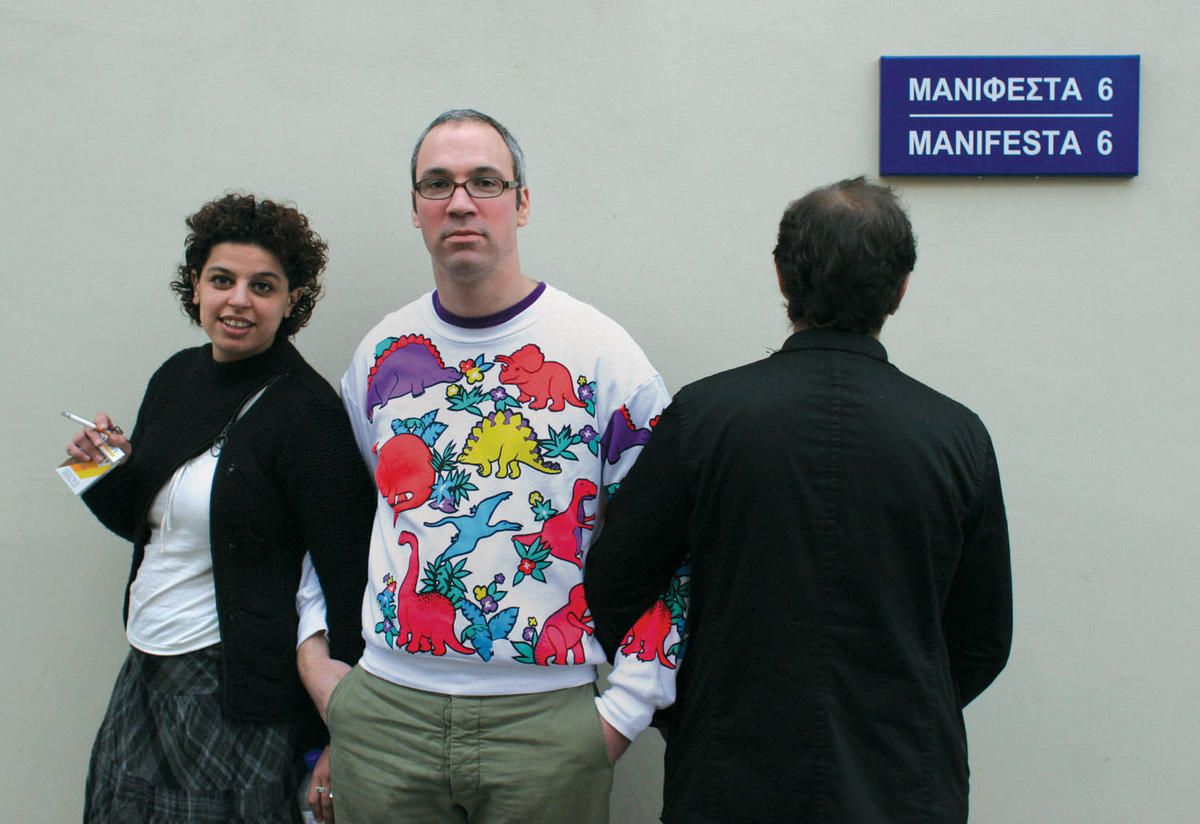 Nicosia
Manifesta 6
September 23–December 17, 2006
The curiously divided state of Cyprus will serve as backdrop for the sixth installment of Manifesta, the European Biennial of Contemporary Art. Taking a cue from the storied Black Mountain College, a cultish North Carolina-based experiment in zany intellectualism founded in 1933, co-curators Mai Abu ElDahab, Anton Vidokle and Florian Waldvogel propose to challenge the conventional large-scale exhibition format by establishing an art school in the capital city of Nicosia for a period of three months — from September 23 to December 17, 2006. Inviting cultural producers of all varieties to propose novel works — from visual artists to writers to architects and curators — the school's aim will be to produce a series of site-specific works via both short and long-term residencies. Biennial project advisers include Liam Gillick, Boris Groys, Walid Raad, Martha Rosler, Jalal Toufic, and Tirdad Zolghadr. Cyprus, and Nicosia in particular, serve as apt metaphors for linking East and West. Engaging this idiom without the characteristic pitfalls of trite multiculturalism and token exchange initiatives will be the ambitious goal of the school, and the event at large.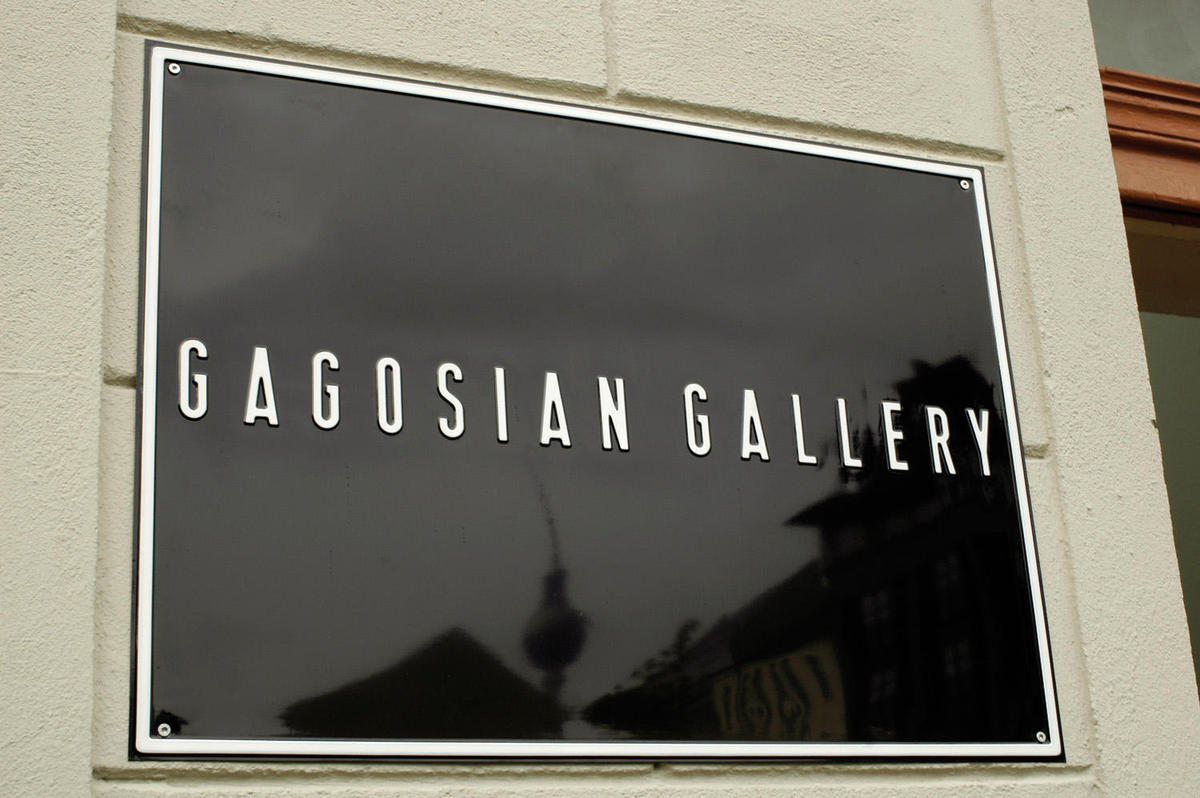 Berlin
4th Berlin Biennial: Of Mice and Men
March 25, 2006–June 5, 2006
A fake, albeit functioning Gagosian Gallery, a series of self-proclaimed "gestures" and the occasional non-event marks this year's Berlin Biennial — an ode to subverting the biennial form masterminded by Wrong Gallery founders and routine pranksters Maurizio Cattelan, Massimiliano Gioni and Ali Subotnick. In full swing since last year via a series of interventions — in the local German press and beyond — the biennial assumes the curiously morbid title of John Steinbeck's ode to the predatory nature of human existence, broken dreams and the ravages of (yes) mental illness. While it may be too early to assess the cohesiveness of theme and intent, there is reason to be excited. Some of the event venues are "rad," as one biennial employee put it, and the event seems to have much of usually dark and broody hipster Berlin talking. In November, the biennial published Checkpoint Charly, featuring works by 700 artists engaged in research for the project — a virtual "memory stick" of the biennial. Though it is rescheduled to "open" this spring, what organizers seem to have done here is to render the act of curation a performance in and of itself — with little beginning or end to speak of. And that's pretty cool. So is ripping off Gagosian.
---
West Bank
Chelsea-Palestine virtual studios
April 2006
Artists from the West Bank, Palestine and Chelsea College of Art and Design, London, are currently collaborating on two exhibitions, making work together without actually leaving home. Curators Samar Martha and Richard Bradbury matched pairs of artists and commissioned them to develop ideas and "make" virtual works over a period of ten weeks, between January and March 2006, via the Internet. Come the exhibitions in Palestine and London in April, the artists will swap practices — the Palestinians implementing the Londoners' works and vice versa. At the time of writing, the venues are to be confirmed; see artschool palestine.com for updates and details.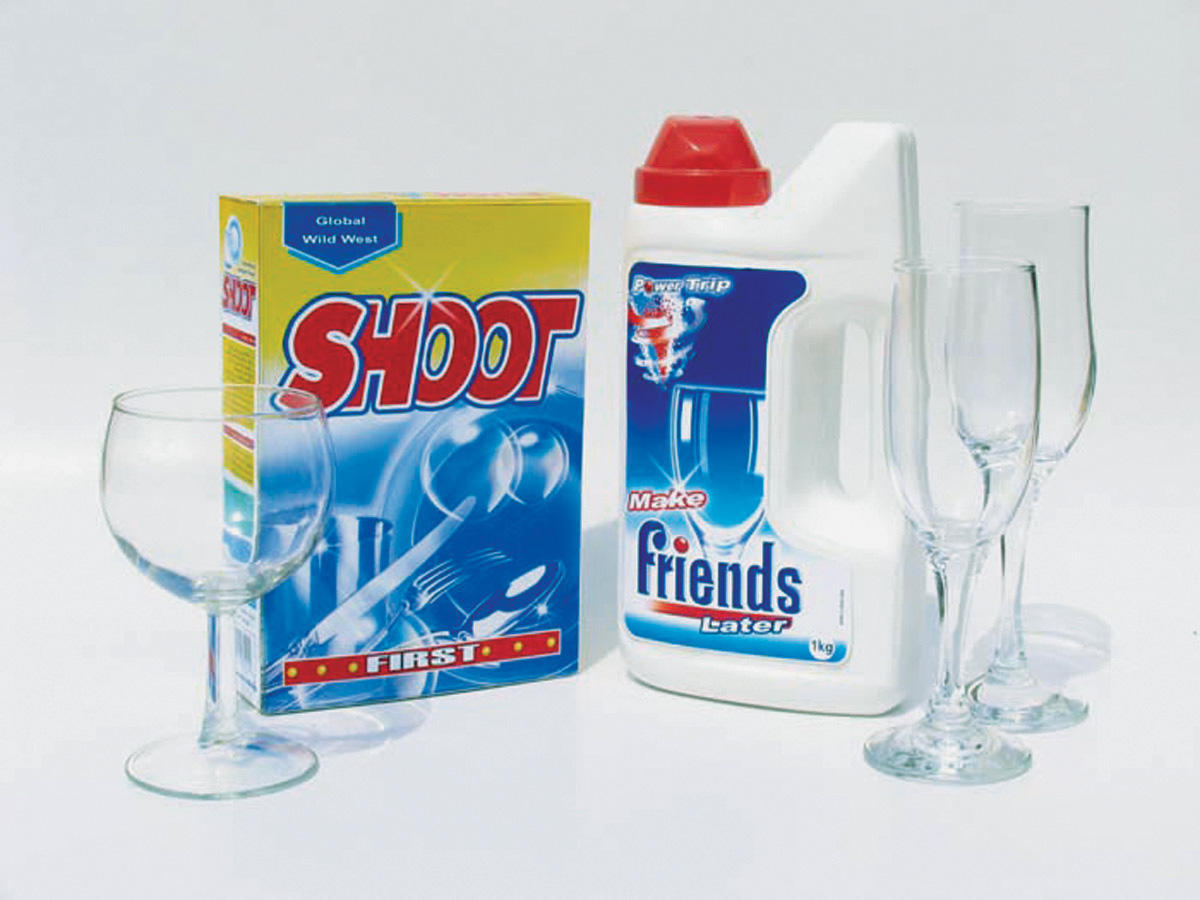 London
Entourage
Counter Gallery
March 29–May 2, 2006
April 19–25, 2006
Facing a perpetual representational dilemma as a platform for arts and culture from the Middle East, Bidoun is now quite happy to re-delegate the curatorial mandate to others in the field. In collaboration with Counter Gallery, Bidoun is organizing a five week exhibition, in which three teams of practitioners have been invited to host three distinct installments. Each group has been offered carte blanche in terms of content, and are also free to behave as artists or curators in absentia. It is up to them to de-regionalize, re-regionalize, or seize the opportunity for discussion or self-promotion. The interest thus lies in the tensions between various delegates, and not in a hypothetical bridge between the Middle East as a referent, and a gallery as its showcase.
The first installment will be hosted by Shirin Aliabadi & Farhad Moshiri. The Tehran-based duo is known for their curatorial work (for example the group exhibition 'Welcome' in Chelsea, NY) as well as installations, paintings or videos that have been exhibited internationally. For the two week exhibit at Counter, the duo proposes the new project Operation Supermarket, a series of posters alongside a small number of supermarket commodities, mixing, in the words of the artists, "poetry with detergent." The emphasis here is on the commodification of mainstream media traits of the Middle East, but also on a wry parody of the mythical hopes still pinned on the commodity itself as a capitalist agent for change.
The second installment will be under the auspices of Beirut-based Joana Hadjithomas and Khalil Joreige. The two are known for their video and photo installations, films and publications addressing the question of how to represent a city after a devastating event such as a civil war. For the London show at Counter, they propose to exhibit their installation Circle of Confusion, which consists of an aerial picture of Beirut cut into 3000 pieces and stuck onto a mirror. Visitors are invited to peel off the fragments, revealing the mirror underneath, and the phrase "Beirut n'existe pas" on the back of the photographic shred in their hands. The piece is shown alongside an extract from a video by artist Akram Zaatari, This Day, which, among other things, peruses persistent Orientalist patterns through the history of desert photography.
Faouzi Rouissi will host the final installment. A writer born in Algiers and barely known in the West, Rouissi has been writing for Bidoun since Issue 6, and is widely appreciated in select circles for his outspoken style and undaunted prose. Living in exile in Paris since 1994, Rouissi travels widely, publishing everything from travel guidebooks to critical anthologies of pop art, all in his native Kabyli. Here, Rouissi proposes a selection of paintings and drawings focusing on what he terms "the contagious poetics of envy."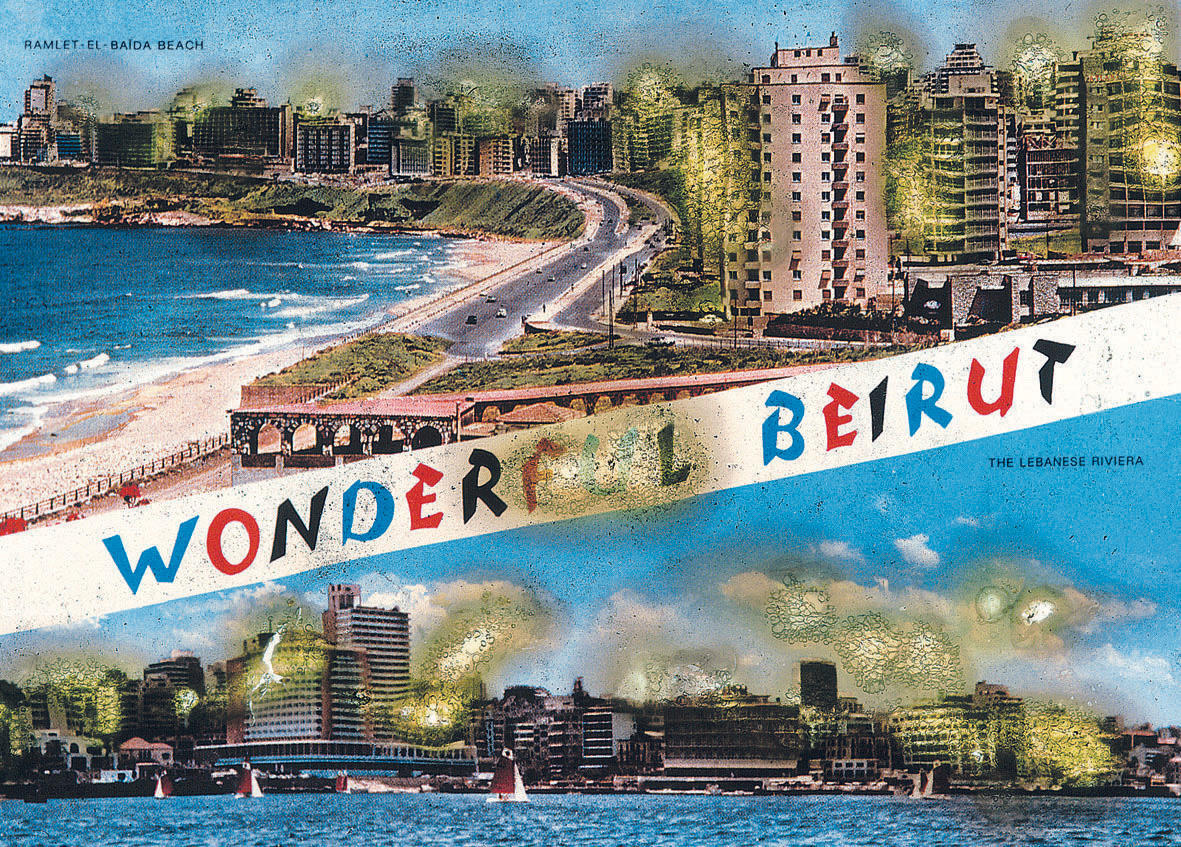 Oxford
Out of Beirut
Modern Art Oxford
May 13–July 16, 2006
Over the course of 2006 and into 2007, the UK is ostensibly celebrating a Festival of Muslim Cultures via a packed calendar of literary, academic, film, art and museum events (muslimcultures.org). Glasgow City Council is even giving its traditional May Day bank holiday an "Islamic theme." While obviously well intentioned, the overarching gala spans all disciplines, several continents and a fair few religious bents in its quest. It's like the 1990s — the decade that for some debunked the notion of cheesy smorgasbord multiculturalism — never happened. We look forward to attending a Festival of Christian Cultures in Baghdad some day soon.
Incidentally, up now are several shows that may be geographic in nature but nonetheless attempt a more specific and significant curatorial inquiry. Modern Art Oxford's 'Out of Beirut' has been in development for over a year. MAO curator Suzanne Cotter, working in collaboration with Ashkal Alwan's Christine Tohme, has included the usual suspects — Walid Raad, Akram Zaatari, Joana Hadjithomas and Khalil Joreige, Tony Chakar, and Rabih Mroué, and Lina Saneh — plus some newcomers, such as sculptor Ziad Abillama and young filmmaker/ performance artist Ali Cherri, who shone at Beirut's Homeworks III (October 2005).
Starchitect Bernard Khoury is slated to join some of the artists in a symposium, titled "Travelling and Translation" (May 2526). In addition to subjects synonymous with postwar Beirut, such as an examination of the role of city space in reconstructing the social sphere, the daylong talkfest intriguingly turns inward, examining "international and geographically-focused exhibitions from the perspective of the curator and the artist." Discussion should fly at the session titled "Curating Out of Context," chaired by Bidoun editor Negar Azimi, which pits Christine Tohme, artist-curator Akram Zaatari, Irish artist Phil Collins and curator Catherine David against one other. Combined with a program of performances and film screenings at other venues around Oxford, and the publication of an accompanying book, the exhibition is perhaps the most high profile outing for Beirutis in the UK to date.
---
London
Word into Art: Artists of the Modern Middle East
The British Museum
May 18–September 10, 2006
The British Museum's small yet healthy collection of modern art from the Middle East gets to see the light of day this summer, supplemented by loans from elsewhere. Curator Venetia Porter has honed in on artists' relationships with Arabic script and the way artists "have sought to express subjective and political truths through a medium that they themselves have transformed." The exhibition considers contemporary calligraphy (from Islamic Sudan, Japan and China as well as the Arab world and Iran); the influence of poetry, from medieval Sufi writers to contemporary verse and livres d'artistes; abstract art from the 1950s on; and paintings, photographs and books that relate particular political narratives. A conference (May 19-20), book, study days, lecture and film series, music, poetry readings and children's events round out the exhibition.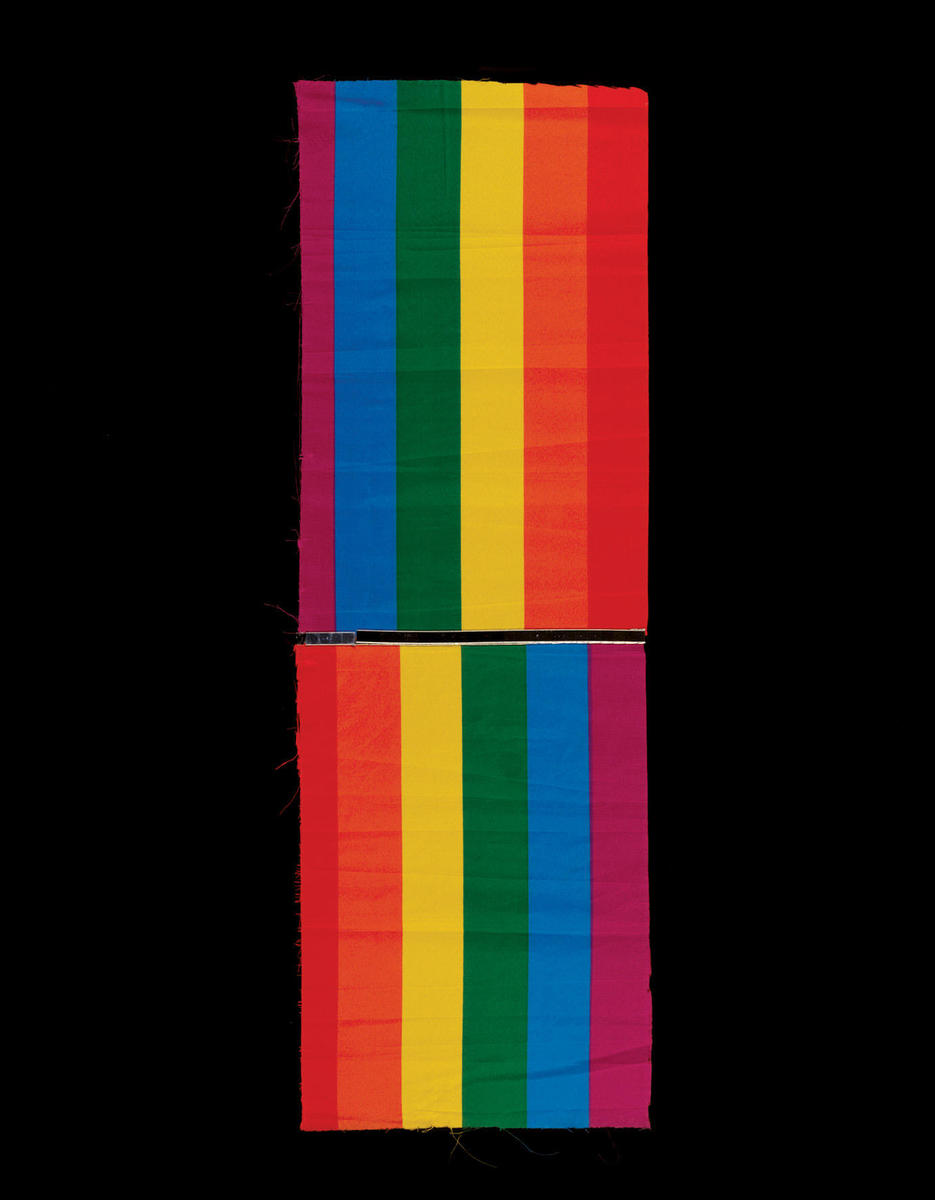 Bethlehem
Wall Painting
The Peace Centre
May 23–July 31, 2006
Wolfgang Tillmans, Douglas Gordon, Rosalind Nashashibi, Damien Hirst, Simon Periton, Mauricio Guillen, Pawel Althamer, and Richard Wright, among others, are making work for a major international exhibition in Bethlehem — or at least Palestinian artists will be making work on their behalf. Aware of the logistics of mounting a large-scale exhibition in Palestine, and keen to explore the role of the artist-as-traveler, curators Charles Asprey and Kay Pallister have asked these hotshots to contribute artworks for others to construct in situ, on their behalf. Each artwork is sent to Palestine as a set of intricate instructions by email or fax; local curator Samira Hassassian is currently recruiting artists in Palestine to aid in realizing the concepts of Hirst et al. The curators also have a strategic aim: "Simply by existing, we hope the show will go some way to opening up Palestine as a cultural venue in the minds of the Western art community who currently assume it is a no-go area."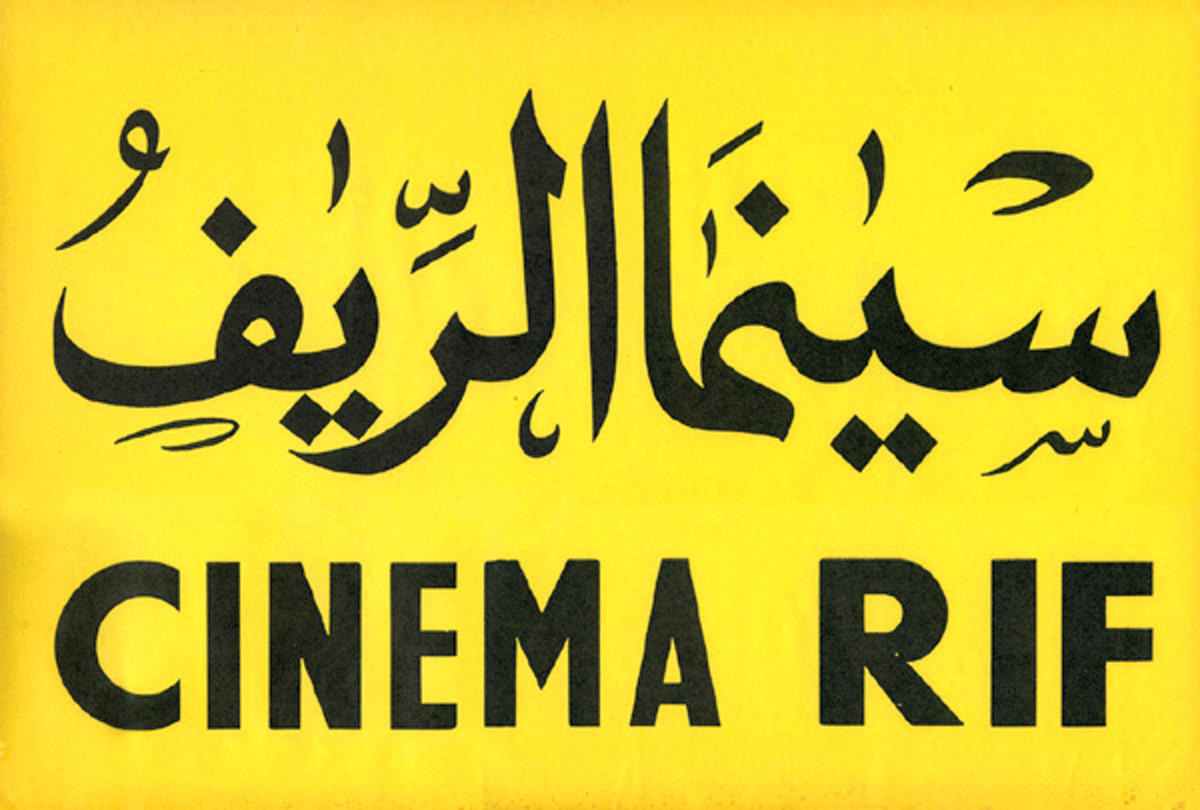 Tangier
Cinemathèque de Tanger: Grand Opening
May 29, 2006
Tangier's long-awaited Cinemathèque will open on May 29, the day after the Cannes Film Festival ends. Located in the city's Grand Socco, which is undergoing a makeover from car park to a paved, fountained pedestrian area, the cinema and film center is set to transform life for Moroccan cinephiles. The Rif Cinema was one of a handful of active cinemas in Tangier, mainly devoted to B-grade Bollywood flicks. In its new incarnation, courtesy of photographer Yto Barrada, the 1940s building will house a cinema showing noncommercial world cinema, documentaries, shorts and Moroccan films; editing suites; an archive of 35mm and amateur film and video (recent additions include twenty 16mm Scopitone films from the 1960s that play on jukeboxes featuring rear projection screens); a library; and cafe.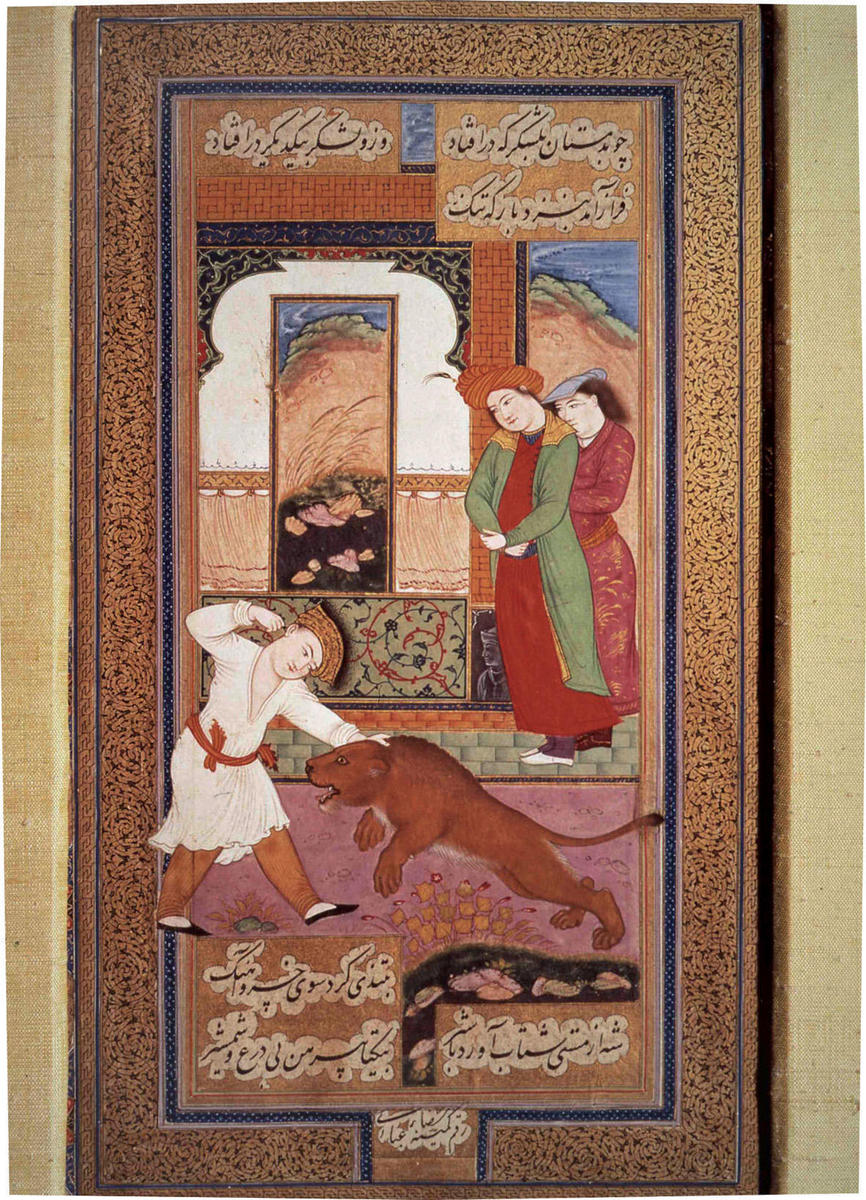 London
Jameel Gallery of Islamic Art
Victoria & Albert Museum
Opens July 2006
Since 9/11 and the Iraq war, combating negative news stories about the Middle East with accounts of a noble, tolerant past has become big business: one upshot sees European and American major museums making over their "Islamic art" galleries. The V&A's long-planned Jameel Gallery, housing "art from the Islamic Middle East," gets there first, launching this summer thanks to a £5.4 million donation from Hartwell PLC, part of the group that sells Toyotas to the Saudis.
Dedicated to the memory of Hartwell's founder, Abdul Latif Jameel, and his wife Nafisa, the V&A is not alone in relying on a little help from its Eastern friends. The Louvre's new Islamic wing should open its doors in 2009, thanks in part to Prince Walid bin Talal — whose dollars were snootily turned down by Rudy Giuliani after the 9/11 attacks — and his $20.5 million donation, nearly a quarter of the total budget. (Meanwhile, from March 30 to July 10, the Parisian museum is showing 'From Cordoba to Samarkand: the birth of the Museum of Islamic Art Doha' — a collection amassed by the now-disgraced Sheikh Saud Al Thani for Qatar's IM Pei-designed museum, opening later this year.)
Last summer saw the announcement of the Prince Sultan Bin Abdul Aziz Al-Saud gallery at Oxford's Ashmolean Museum; the Saudi defense and aviation minister's donation contributes to doubling the size of the existing museum. The UK in particular has long had its generous Middle Eastern benefactors; following years of speculation, Nasser David Khalili opened his Khalili Research Centre (KRC) for the Art and Material Culture of the Middle East in Oxford last summer. The V&A's new galleries are designed by Softroom, the architectural firm better known for innovative retail and dining spaces such as Selfridge's department store and Virgin Atlantic's upper class cabins. They should give a clean, contemporary edge to the 150-year-old museum, which began life as a home for objects bought by the government from the Great Exhibition of 1851.
The Islamic Middle East wing will be home to the Kensington Museum's collection of 10,000 Islamic objects, including the legendary Ardabil carpet — one of the largest in the world — from sixteenth-century Iran. Dating from the eighth century, the collection spans Spain, Egypt, Ottoman Turkey and Iran.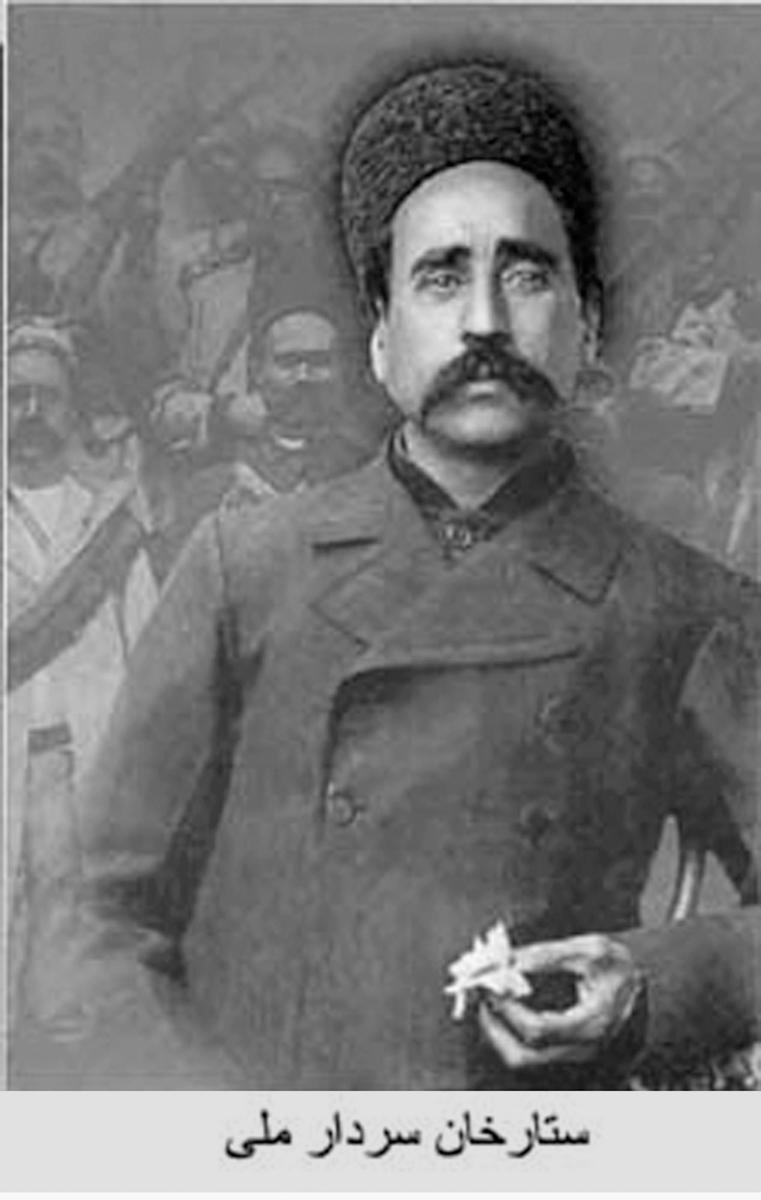 London / Oxford
The Iranian Constitutional Revolution 1906-1911
Conference: University of Oxford
July 30–August 2, 2006
Play: Lyric Theatre
August 3-6 and October 1-20, 2006
Concert: University of Oxford and University of London
August 1, 4, 2006
Exhibition: University of London
October 9–December 8, 2006
The Iranian Constitutional Revolution of 1906 was epic in proportion. The revolution, simply referred to as Mashrooteh in Farsi, miraculously united clerics, businessmen and secular intellectuals who had tired of the endless cronyisms of the Qajar era; therein was an extraordinary indigenous push for social and political reform that continues to be a reference point in Iranian politics to this day — whatever side of the fence one stands on with regard to the Islamic Republic. Besides ushering in a new parliament, the constitutional revolution brought with it a flourishing of the press, the arts and beyond. This summer, on the one hundredth anniversary of the revolution, Farhad Hakimzadeh and his team at the London-based Iran Heritage Foundation, in cooperation with the University of Oxford, will host an extraordinary conference program bringing together academics, cultural producers and beyond to revisit the revolution's broad impacts in a multidisciplinary manner — from its effects on Iranian identity or notions of modernity to the situation of Iran vis a vis the surrounding world. A play written by Mehrdad Seyf entitled The Persian Revolution presents the revolution via diverse perspectives; a musical concert performed by Farshad Mohammadi and his ensemble will recreate the musical innovations of the period, and a photographic exhibition by Russian Alexander Ivanovitch Iyas, a one-time officer in the Tsar's Lithuanian regiment who travelled to Iran at the turn of the nineteenth century, will round off the summer's program. The latter exhibition is curated by John Falconer of the British Library and John Tchalenko of University of the Arts London. In the end, this multidisciplinary look at Iran's "other" revolution is bound to bring fresh insights to the study of a country that continues to defy facile definitions.
---
Copenhagen
Images of the Middle East
Various venues
August 12–September 20, 2006
Taking Place
Charlottenborg Exhibition Hall
August 19–October 15, 2006
Farhad Moshiri and Shirin Aliabadi, Freedom of Choice, 2005, poster, courtesy of the DCCD Two years in the planning and ultimately spread over a period of eighteen months, this juggernaut of a festival covers pretty much every possible artform, presented everywhere from state museums to cafes and supermarkets. There's even a street basketball/DJ tournament combo currently touring Cairo, Beirut and several Danish cities. Under the woolly title of 'Images of the Middle East' are programs to please nostalgists (Googoosh in concert, Mahmoud Darwish readings and lectures), autograph hunters (Orhan Pamuk, Natacha Atlas) and those looking for the Next Big Thing (Clotaire K, Solmaz Shahbazi).
In addition to calligraphy, video art and two photography exhibitions included in the festival, Charlotte Bagger Brandt, curator at the Charlottenborg Exhibition Hall, is putting together a show that focuses on artists who work with the stuff of the everyday, including Joanna Hajithomas and Khalil Joreige, Emily Jacir, Seifollah Samadian, Khalil Abdul Wahid, Sharif Waked and Bülent Sangar, among others. Touching on the current vogue for documentary-based practices, 'Taking Place' takes the Middle East as its starting point in an investigation of "the logic of place, postulating that it is often the detail that defines the whole." It opens with a one-day conference involving the artists, other curators and scholars (August 19).
Office and government buildings in Copenhagen, Odense and Ärhus will feature gigantic outdoor prints by Tarek Al Ghoussein, Lara Baladi, and Peyman Hooshmanzadeh, among others. In the wake of the cartoon debacle symposia and public lectures will debate the relationships between the host and the various countries of the Middle East, and embark on some soul-searching by examining misconceptions of the region within Denmark itself.