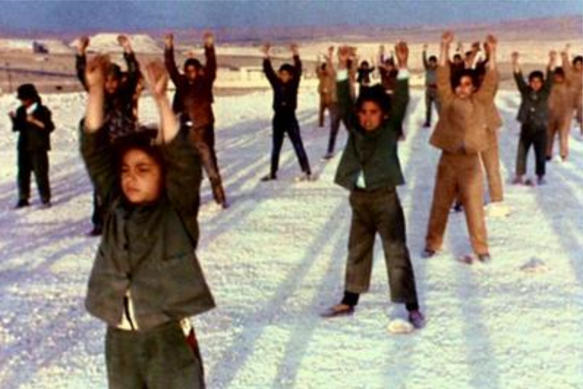 Godard, Miéville, Hatoum, and Yaqubi at Anthology Film Archives
New York
February 23, 2023
7:30 PM
Artists Against Apartheid, Bidoun, and Shasha Movies present Jean-Luc Godard and Anne Marie Miéville's Here and Elsewhere (1976), alongside Mohanad Yaqubi's Off Frame (2016) and Mona Hatoum's Measures of Distance (1988).
It has been 45 years since Godard and Miéville made Here and Elsewhere, a filmic essay that has exercised a talismanic power over generations of artists and audiences with its stark, self-critical meditation on cinema's limitations in representing faraway realities, in this case, the ongoing Palestinian resistance movement of the 1970s.
Screened alongside, Mona Hatoum's elegiac and epistolary Measures of Distance (1988) and Mohanad Yaqubi's Off Frame (2016) provide a Palestinian counterpoint, as filmmakers of different generations offer up inspired explorations of word, image, and narrative.
Proceeds from the screening will go toward Medical Aid for Palestinians.
The screening will be followed by a conversation between critic and curator Ed Halter & filmmaker Zeina Durra.