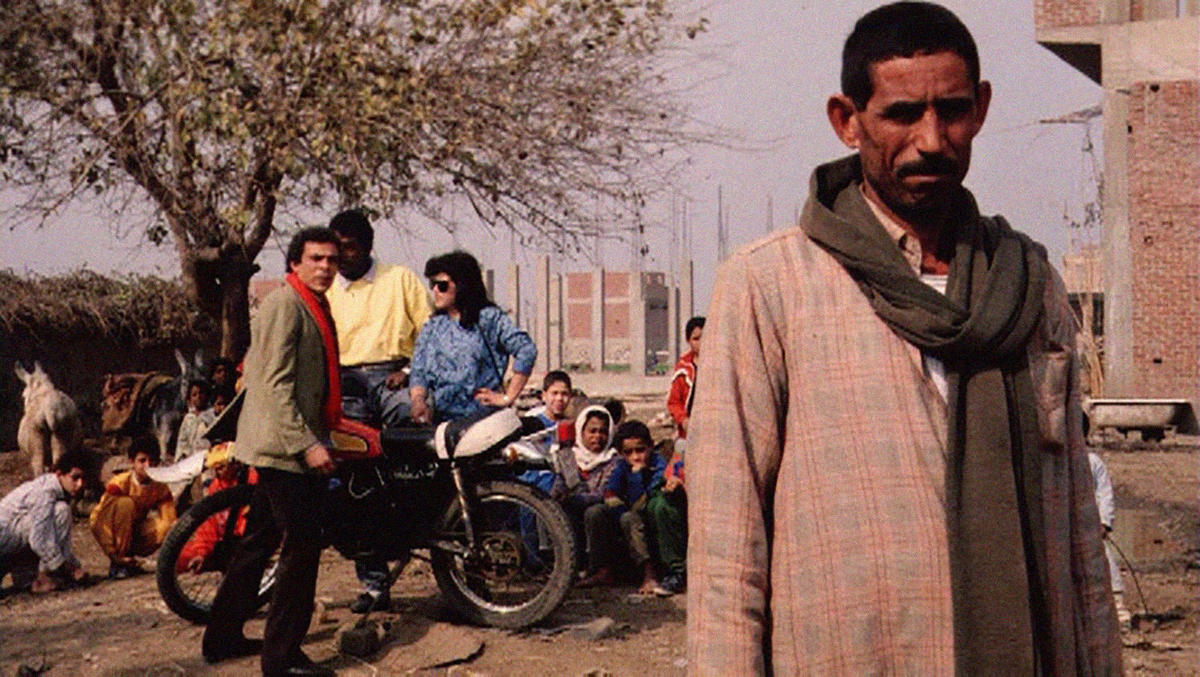 Anthology Film Archives
32 2nd Ave, New York
Thursday, October 26
7:30 pm
Join us Thursday for the third installment of our recurring film series at Anthology Film Archives, where we will be screening two documentaries about Cairo and its denizens: Youssef Chahine's wry love letter to his adopted city, Cairo, as Told by Youssef Chahine (1991), and the US premiere of a new restoration of Jocelyne Saab's Egypt, City of the Dead (1977).
The screening will be followed by a discussion with journalist Sharif Abdel Kouddous and writer Hussein Omar, both of whom have family buried in the City of the Dead.
Proceeds from the screening will be donated to Medical Aid for Palestine.
Youssef Chahine
CAIRO, AS TOLD BY YOUSSEF CHAHINE
Egypt, 1991, 23 min, 35mm
In Arabic with English subtitles
Commissioned by French television to make a documentary about Cairo, iconic Egyptian director Youssef Chahine chose to mix observational footage with scripted vignettes to produce a mischievously meta film, marked by his characteristic humor, eroticism, and incisiveness. Despite its brevity, Cairo sensitively captures the dusty, chaotic beauty of city life, setting its numerous injustices—poverty, overcrowded living quarters, greedy real estate developers, and the violence of globalization—against the backdrop of the first Gulf War. Refusing the mock-objectivity of reportage, Chahine presents a portrait of the city through his love for its inhabitants.
Jocelyne Saab
EGYPT, CITY OF THE DEAD
Lebanon, 1977, 38 min, 16mm-to-digital
In Arabic and French with English subtitles
In recent years, the government of President Abdel Fattah el-Sisi has begun to raze large swaths of Cairo's historic necropolis, a sprawling series of cemeteries where hundreds of thousands of the city's poorest have taken up residence, squatting inside and around the centuries-old mausoleums, in an emphatic confluence of poverty and death. The destruction of the area, known as the City of the Dead, is both a mass eviction and the latest in Sisi's assault on Egyptian life in the service of rapid development. Jocelyne Saab's 1977 film documents the community living inside the necropolis alongside other members of Cairo's toiling classes. Featuring music from Sheikh Imam and commentary from other leftists, including Lutfi el-Kholi, the screenwriter of Chahine's The Sparrow (1972). US premiere of 2k restoration completed in 2023 in France and Lebanon by the Jocelyne Saab Association.
$12 General Admission / $9 Seniors and Students Tickets available at the box office or at the Anthology Film Archives website