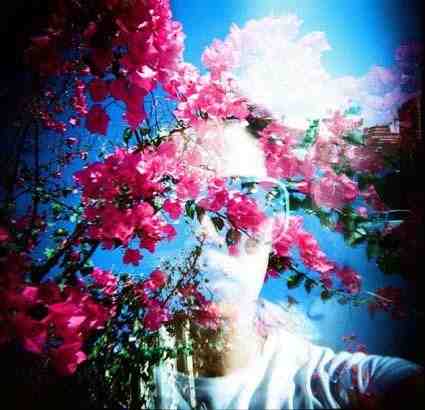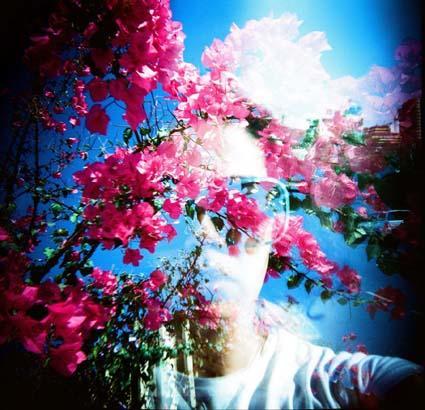 In November 2009, Bidoun launched a new, monthly exhibition project aimed at highlighting the work of art photographers based in the UAE.
A wide range of images from the selected photographer's portfolio will be shown each month on two flatscreen lightboxes at Shelter in Al Quoz. Bidoun is selecting photographers based in the UAE, focusing on those working independently, without the support of an agency or gallery. The Portfolio Project aims to provide an outlet for the many particularly talented and dynamic artists working with photography; this will be their first solo project exhibition in the Gulf.
Hind Mezaina
November 1 – December 1, 2009
First up is the well-established Dubai-based artist Hind Mezaina, who specializes in Lomography. Hind has become known for her observational eye, whether working in the UAE or on travels abroad. In sequence or shown individually, her images tend to create surreal, compelling narratives, often from the most mundane, frequented subjects. "My photography is a combination of using low-fi analog cameras and a mission to document the world we live in," says Hind. "My tools include cameras like the LC-A, Diana+ and Instant Cameras. The simplicity of these cameras gives me the freedom to concentrate and capture the subjects and emotions I want. I love experimenting with techniques like multiple-exposure and cross processing because the results are always surprising—the mundane can have a new and fresh look."
Recent group exhibitions in 2009 include 'Art Below Tokyo', Tokyo; 'Kalimat', DUCTAC, Dubai; 'Silent Conversations', Tashkeel, Dubai; Emirati Expressions, Gallery One (Emirates Palace Hotel), Abu Dhabi; 'Dubai Underground', Like the Spice Gallery, New York; 'My Name is Robot', thejamjar, Dubai; 'For the Love of Polaroid'; and SAANS Downtown, Salt Lake City; and 'Pillar of Art', Art Below, Berlin.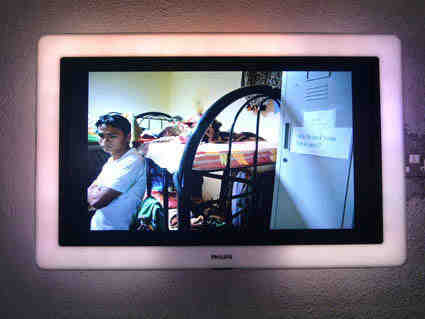 Mohamed Somji
December 7, 2009 – January 10, 2010
Leaving behind a decade of marketing and sales experience in the corporate world, Dubai-based photographer Mohamed Somji now looks at the world through a different lens in the most literal sense of the word. His transition was sparked by 9/11 and the dramatic change in world affairs that ensued thereafter, urging him to find ways to express and promote social awareness through photography. He is now working on several long-term projects with a variety of themes, one of which is the documentation of the lives of migrant workers, aiming 'to go beyond the rhetoric and controversy' and instead documenting and studying 'the everyday lives of the workers […] and what motivates them to come here and then stay here', Mohamed says.
Mohamed describes the selection of images showcased in the Shelter – 'the work I have selected as part of the Bidoun Portfolio project is derived mainly from my earlier personal and travel work. With the bulk of my photography being commercial assignments, its liberating to work on your own terms and free of any constraints. I enjoy photographing people in their natural surroundings and try to reveal a little bit about themselves and their character through their expressions or mannerisms. I enjoy the unpredictability of the street and roam the streets and alleys of cities in pursuit of those small moments.' Mohamed's work can be viewed on his website, http://www.seeingthings.ae and his photoblog, http://photoblog.mohamedsomji.com

Four years committed photographer now, Mohamed also runs Gulf Photo Plus (GPP) which is a Dubai-based community resource 'committed to promoting the value of photographic literacy' through a variety of workshops, activities and events. For more information on GPP, visit www.gulfphotoplus.com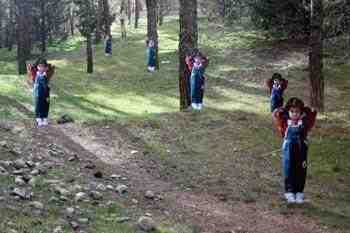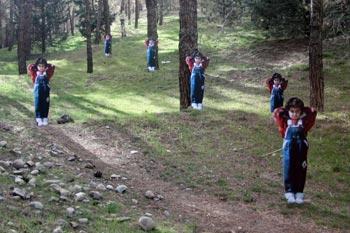 Zeinab Hajian & Aisha Miyuki Ansari
January 10, 2010 – February 10, 2010
Zeinab Hajian was born in Tehran, Iran in 1986. She studied Visual Communication Design at the American University of Sharjah and since 2006, has been mainly engaged in the study of both photography and typography to construct an all-encompassing visual communication discipline. Her photography projects revolve around photojournalism and creative photography. Zeinab believes photography is more 'like a device, which documents an event, an opinion, and a point of view worth looking at'. Her work in photojournalism is marked through the investigation of the subject matter through the development of the photographic essay, revealing with it the process with which a story unfolds. Hajian has participated in a number of group exhibitions and has held a solo exhibition called "Photo-graphic" in 2009.
Aisha Miyuki Ansari, of Japanese-Pakistani origin, was raised between Japan, the U.A.E and the U.K. She first majored in Visual Communication at the American University of Sharjah for two years before she moved to Illinois in 2008 where she currently studies Photography at the University of Illinois at Urbana-Champaign. Aisha's multi-cultural background and movement between places put her in confrontation with the notion of "home" and the elements that make it so. As someone who feels like a foreigner everywhere she goes, the conventional definition of "home" being a person's country of birth or origin seemed hollow and unrepresentative. Aisha's attraction to photography as a medium for expression developed as a reaction to 'the idea of 'becoming a foreigner' which eventually got her interested in space and its relationship to people. She describes this process saying that 'space transports a viewer into what is obvious or mysterious, and it allows us to listen to the silences while we patiently wait for it to speak. When we are ready, it gives us the opportunity to pause, linger or respond. There is no definite answer in what we create, but it provides all the necessary questions to understand or realize something that has been true or false to us. I do this with photography, and it is important that I do because I co- exist with it. It is my bread and perhaps it is my "home"'.

the shelter
t +971.4.434 5655
p.o.box 11370
Dubai, UAE