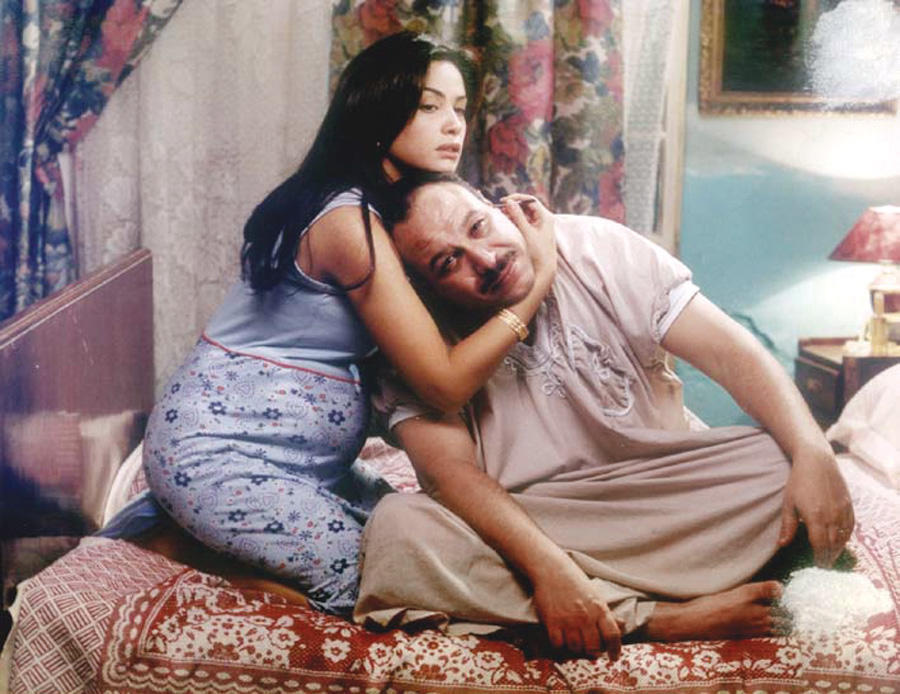 The heavyweights of Arab film festivals, Cairo and Carthage, accustomed to battling it out between themselves, have been joined in the ring by a couple of middleweights in recent years. Some critics dismiss the Marrakech Film Festival as a themed holiday for the Parisian film industry, but its rise over the past three years has been impressive; increasingly, it is seen in the same league as the big boys. The various festival directors might eschew our rather ham-fisted boxing metaphor, maintaining publicly at least that this league of autumn film festivals is ruled by cooperation rather than competition. But privately, of course, they're all in the game of schmoozing directors and distributors for premieres.
This year, the timing of Ramadan from mid-October to mid-November forced the players into two camps. Marrakech and Cairo's clash in early December was complicated further by newcomer Dubai, which made it straight into the big league thanks to an injection of Gulf-style cash and the canny employment of international expertise. But those festival heads thinking that creating atmosphere and garnering the support of regional directors is a mere matter of money and imported glamour could look for inspiration to September's Ayam Beirut al-Cinemaiyya (Beirut Cinema Days), a featherweight contender in its third year.
Beirut Development & Cinema (DC), the cooperative of young directors running the show, displays an admirable commitment to independent Arab cinema — a concept that the big boys can lose sight of in their quest for foreign kudos and the sponsorship dollar. In the Gulf in particular, where "cultural cringe" means that the stock value of a Hollywood personality on the red carpet soars way above that of their Arab equivalent, it takes a local programmer of the caliber of Masoud Amralla Al Ali to keep regional filmmaking in the spotlight.
Beirut Cinema Days enjoys the support of local cinephiles as well as some key directors; audiences of close to ten thousand flocked to a program of around 110 films from twenty countries. Young talent is at this biennial festival's core, but the organizers bagged some high profile hits fresh from Cannes. These included the opening night film, Yousry Nasrallah's five-hour epic The Gate of the Sun, continuing the festival's strong commitment to Palestinian themes, and Jean-Luc Godard's Notre Musique, a meditation on Bosnia and Palestine, violence and death.
"The established festivals only accept a limited number of entries, so there was little opportunity for young directors to show their work to a wider public," said co-founder and filmmaker Eliane Raheb. Attempting to ease the glaring lack of industry or government support, Raheb and her colleagues began organizing the (non-competitive) festival out of a ground floor flat in the Beirut suburb of Furn Ash-Shubbak. Behind the red shutters of the modestly refurbished building, digital editing facilities also offer support for upcoming talents with ample ideas and little funding, keeping the place abuzz day in, day out. However, Raheb remains adamant that private initiative cannot replace state support and quotes as an example the current success of Moroccan and Tunisian directors.
Change may be afoot though, with satellite channels such as Al-Arabiya and New TV commissioning documentaries and a growing number of commercial Egyptian producers picking up scripts by independents. "Egyptian film producers realize now that there are younger filmmakers who have scripts that speak to the younger generation," says Raheb. Hala Khalil's Best Times, a box office success in Egypt that played to acclaim at the Beirut and Dubai festivals, is indicative of this brighter future.
Perhaps the gutsy featherweight analogy is wearing a little thin these days: Beirut Cinema Days increasingly punches well above its weight and is a festival to watch — especially given the cancellation of October's Mideast Film Festival, ostensibly due to security concerns expressed by French and US visitors. In an example of its commitment to "political" cinema, Cinema Days hosted the premiere of Omar Amiralay's documentary A Flood in Baath Country. The Syrian director's account of the political bankruptcy at the heart of the incumbent regime was of such damning proportions that the Carthage Film Festival felt compelled to pull the film from its program just days before opening night. In response, fifty-three Arab directors present in Beirut signed a note of protest "refusing categorically that artistic and cultural festivals be turned into platforms for repressive regimes to settle accounts with intellectual opponents."
Within a few days, Carthage festival director Nadia Attia had re-admitted the film, giving it a single showing on the final day of the festival. Perhaps mere coincidence, but the screening happened to clash with an organized trip to Tunisian mogul Tarek Ben Ammar's Empire Studios, which saw the majority of festival attendees escape contemporary politics for Ancient Rome on a typically balmy October evening.
After the Paris-based Biennale of Arab Cinema, Carthage is perhaps the most important showcase for Arab cinema, but this, the twentieth edition, provided a mixed bag. There were no surprises in the award stakes, the big winners being Cannes favorite Mohammed Asli's In Casablanca Angels Don't Fly and Ossama Fawzi's controversial I Love Cinema.
Luminaries of Arab cinema Youssef Chahine, Omar Sharif and Yousra dominated the opening ceremony, but it was emerging, first-time directors who got the critics talking. Debut directors Waha Erraheb (Les Visions Chimeriques), Danielle Arbid (In the Battlefields) and Amer Alwan (Zaman, Man of the Reeds) all produced works of real note.
While Arbid's film has already been justly feted around the world, Alwan's was a revelation, to Arab audiences at least. An elegiac tale of an elderly man forced to travel from his house in southern Iraq to Baghdad, Zaman traces his journey along the Tigris on the eve of the US-led invasion. Alwan looks back with the nostalgia of the exile. "When I left Iraq in 1980 I left with a memory of what the country was like, of its beauty and its landscape," he told Bidoun. "After twenty years it affected me greatly to see how much some things had changed. I wanted to return to an image of beauty in Iraq."
Unfortunately, Alwan's light touch was rare. A plethora of other Arab films sought to tackle a host of issues, including the Arab-Israeli conflict, the plight of women in society and endemically repressive regimes, but too often suffered from heavy-handed writing and direction. Erraheb's prize-winning film concerned a young girl, possessed with haunting visions, who decides to run away from her family in Damascus to fight against the Israeli invasion of Lebanon in 1982. But this intriguing storyline was overshadowed by an overabundance of social commentary. For Erraheb, just shooting the film was an achievement, given that it took seven years to gain approval from the Syrian Film Board. "They kept finding new issues in the script. When I changed it they would just find something else," she told Bidoun. "In the last two years I thought the film was never going to get made, so I just went to war with the authorities. We fought each other, swore at each other but we got there in the end. Hopefully this will open the door for others to come and not go through what I went through."
Countless other films, from the Moroccan The Black Room by Hassan Ben Jelloun, to Bahij Hojeij's Lebanese civil war-set Ring of Fire, seemed to get lost in translation, their admirable attempts to show the iniquities of Arab politics ultimately scuppered by an inability to provide a satisfying ending.
At the time of writing, Cairo, the grandmother of Arab film festivals, was struggling to attract the interest of Middle Eastern and film journalists and society snappers, such was the dominance of the inaugural Dubai International Film Festival. The maverick Gulf city made a bold bid to become the new centre of Arab cinema, as well as a bridge between Western cinema and the booming Indian movie industry. Though the festival included only some seventy-five films, it managed to live up to the hype — which was considerable, given a high-profile publicity campaign outside the region — and provide a forum for discussing the tense relations between the United States and Arab and Islamic countries. Besides a strong program of new Arab cinema, the festival included some high profile regional premieres for acclaimed films concerning the Middle East, including Control Room, a documentary about Arabic channel Al-Jazeera's coverage of last year's Iraq war; and British film The Hamburg Cell, Antonia Bird's look at the al Qaeda cell behind the September 11 attacks, which is due to make its debut in the US in January on HBO television.
Both films, which have won praise from critics elsewhere, provoked emotional, lively public debate — a rarity in the politically reserved Emirates. Irishman Ronan Bennett's script suggests that Mohammed Atta — played by New York-based Egyptian-American actor Kamel, who does not use his surname — turned to fanaticism in part because of a cold, strict father. The more sociable Ziad Jarrah — played by Lebanese-French actor Karim Saleh — is brainwashed by al Qaeda radical fundamentalists in Hamburg. "You are excellent actors, but everybody knows the political motivations," one man said to shouts of approval, while another responded, "The film takes the easy route and shows negative stereotypes of Muslims as extreme, fervent terrorists. There's not one positive image here." Saleh responded, to applause: "But that's what they were."
The contrast with reactions to the film elsewhere — in Europe, some critics have said the carefully researched film is too sympathetic to the hijackers, while US victims' relatives have protested that it's been made too soon after the attacks — was not lost on the actors. "I was really nervous tonight. I thought maybe somebody could throw something," Kamel told Bidoun. He argued that the film tried to put a human face on the men but sought to steer away from the political motivations, partly because it would make for less interesting cinema. "There is absolute evil in what they did and I did it knowing there's no way to take it any other way. But the film is asking you to know that this is where they came from," he said. "If someone were to make a film about Muslim suffering every day, it would be imperfect. If you just tell stories, people will want to know every story. So here we start with one, and maybe tomorrow there will be another one. And I know that as a people, when we go out in public our vocabulary tends to become a bit numb. You can sense how people emotionally want us to stop our ranting."
The audience response to Jehane Noujaim's celebrated documentary Control Room, a box office success in the US this year, was mixed — one of gratitude, excitement, anger and unease. The film, which has not yet secured a release in any Arab country, not only brought back memories of the huge firepower unleashed on an Arab capital, but includes frank discussions among Arab journalists and US officials about the motives behind the war and the inability of Arabs to stop it. "You're appalling, you son of a dog. May your house be destroyed!" one Egyptian member of the audience loudly exclaimed at a clip of US Defense Secretary Donald Rumsfeld slamming scenes of grieving Iraqis as stage-managed. Many laughed bitterly at soundbites from President George W. Bush requesting that Iraq treat US prisoners of war as well as the US military treats its POWs. At the post-film seminar, one Lebanese-Canadian man emotionally exclaimed, "I didn't see anything to laugh at. Your film made me feel more angry and powerless." Hassan Ibrahim, a Sudanese Al-Jazeera producer who features in the film, welcomed the frank comment. "As a people we have a long journey ahead. [But] why are you afraid of realizing the full gravity of the situation? But I thank you for your honesty, it's a beautiful reaction," he added, to a round of applause.
In the audience watching Control Room was Hollywood icon Morgan Freeman, one of a number of Hollywood stars who made the long trip to the Gulf. They seemed genuinely in awe of Dubai and thought it had a good chance of putting itself on the international festival circuit map. "I love it here, I have to tell you. I think the region is absolutely beautiful, and I can't believe how clean the city is," said The Grudge star Sarah Michelle Gellar, though she confessed she had not managed to see a single Arab film. The Arab cinema industry itself certainly seems convinced that Dubai could be the future. Some seventy Arab actors old and young deserted the simultaneous Cairo film festival to make pilgrimage to Dubai, from the aging Egyptian grandees in their twilight years such as Nadia al-Gindy and Nelly to Syrian comic Doreid Lahham. They took to the catwalk at the opening gala alongside English heartthrob Orlando Bloom and others from The Lord of the Ring trilogy — no doubt where a fair amount of the six million dollar budget went. Star-struck, festival organizers came under fire for failing to promote and adequately involve local filmmakers — and some regional directors left wondering where Dubai's ambitious internationalism would take the festival in years to come. But as one Lebanese distributor commented wistfully: "We have several festivals in Beirut that have been going for years, but we've never managed anything as grand or efficient as this. Only in Dubai."