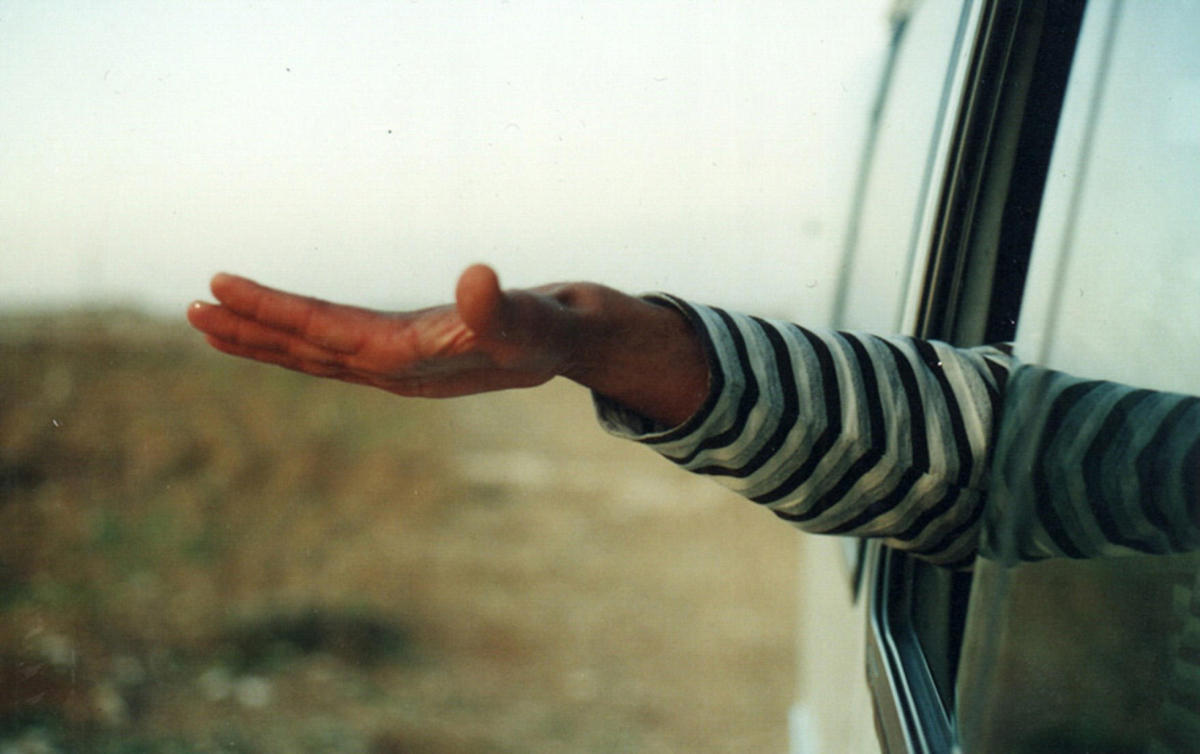 Summer may have the big mama of film festivals — Cannes, or in the Arab World, June's Biennale des Cinemas Arabes in Paris — but spring saw Middle Easterners scoring a few hits at outings at home and abroad.
Back in February Tehran welcomed international film festival directors to its annual Fajr Film Festival. Now in its twenty-second year, the festival is a showcase for the latest homegrown talent, plus features and docos in an international competition. These gongs went to Kurosawa Kiyoshi's Bright Future and Michael Winterbottom's In This World while Andrey Zvyagintsev added Best Film to his Venice Film Festival Golden Lion for The Return.
Tehranis enthusiastically queued for tickets for films such as Ahmed Reza Darvish's war film Duel the most expensive film since the Islamic Revolution and Masoud Kimiai's Friday Soldiers, despite the derision of many local critics.
Unfortunately, Bidoun has to side with the reviewers: 2004 is not shaping up to be the best year in Iranian cinema — at least in terms of "official" films. The conservatives are dominant in cinema as well as in parliament and in short, art and experimentalism seem to be out in favour of melodrama and indulgence.
Even Dariush Mehrjui — whose Mama's Guest won Best Film — and Rakhshan Bani-Etemad struggled to live up to their esteemed reputations. The latter's Mother Gilaneh, set on the eve of the US invasion of Iraq, featured a superb Fatemeh Motamed-Aria as an old woman struggling to cope with her disabled war veteran son. Bani-Etemad is now re-making the short — part of a trilogy of war films as a feature.
And so it was a relief to come across a good old-fashioned love story. Tears in the Cold match-made a Kurdish separatist fighter-shepherdess with a sensitive, mine-clearing soldier in the dramatic mountains of Iran's western frontier. Filming was apparently something of an adventure as real-life Kurdish guerrillas joined in the shoot. Literally.
Abbas Kiarostami failed to turn up to receive his lifetime achievement award but his influence was everywhere, especially in the work of young directors screening their wares in one-off shows and in their homes. Hassan Yektapanah's follow-up to his Camera D'Or-winning Djomeh was the quirky fictional documentary Story Undone about a group of illegal emigrants. Mani Haghighi's fast-paced Abadan is a warts-and-all portrayal of middle-class Tehranis.
Iranian film was given the welcome it deserves across the Gulf a month later with a selection of shorts from the Iranian Young Cinema Society at Abu Dhabi's third Emirates Film Competition. This five-day festival directed by cine-specialist Masoud Amralla Al Ali screens videos by young Emiratis in competition alongside a packed sidebar of Arab documentaries. Annemarie Jacir's like twenty impossibles, Eliane Raheb's thoughtful Suicide and Nizar Hassan's Ejteyah (reviewed in these pages) led a strong selection of films about Palestine and Iraq. Another brave screening was Head of the Jury Mohammed Malas's dramatised film about the torture of political prisoners in Syria, On the Sand, Under the Sun.
As for the local fare, well, in a country dominated by Hollywood-driven multiplexes, it's still extraordinary to see Emirati films play the big screen, cheered and clapped by capacity local audiences, even though film production here is in its infancy. Waleed Al Shehhi bagged the Best Fiction Film prize of Dhs15,000 ($4,000) for his subtle Aushba's Well, the mystical tale of a desert man's dreams to bring water to parched land. Best Screenplay went to Haifaa Al-Mansour for The Only Way Out, one of several films exploring divergent political allegiances. In this intriguing short, three young Saudi men — one fervently Islamic, one moderate, one pro-US — were forced to explore their differences when stuck in the desert. "You're either with us or against us," said the bearded one, ironically quoting George W. Bush.
Amralla had also collaborated with film festivals in Scotland, France, Portugal and Lebanon (Docudays) to bring a huge selection of animation, plus quirky fiction and political documentaries, to the arthouse-starved UAE.
Meanwhile, over in Europe, Middle Easterners were scoring a few hits abroad. Bidoun reviews both Fatih Akin's Head On, which was awarded the prestigious Golden Bear at February's Berlinale by a jury that included Samira Makhmalbaf, and Myrna Makkaron's BerlinBeirut, which took the Berlin Today award for younger filmmakers.
Byambasuren Davaa and Luigi Falorni's Mongolian documentary The Story of the Weeping Camel grabbed all the headlines at Rotterdam, also in February, and Cannes Prizewinner Nuri Bilge Ceylan's Uzak got another outing. The Dutch festival displayed its usual support for young filmmakers by premiering Mohammed Shirvani's first feature (see our interview with the 30-year-old director in these pages); Navel then went on to have its US debut in the feisty Tribeca Film Festival in May. Also in New York, Armenians paid tribute to filmmakers from its nation and diaspora in a dedicated Armenian Film Festival that included world as well as US premieres.
Check in again in September for news from Cannes, Edinburgh, Paris, Ramallah and a few other stops in between on Bidoun's film fest tour…