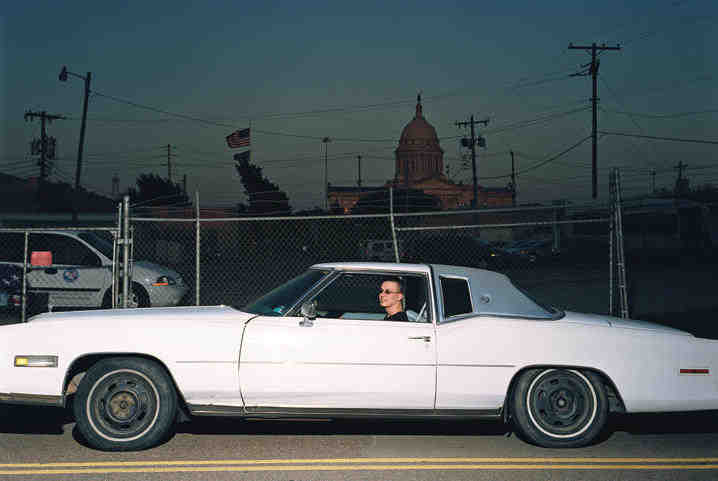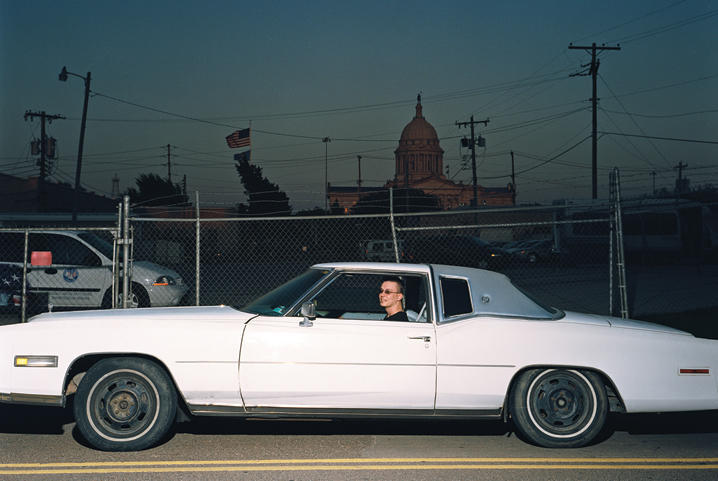 New York
Ramak Fazel: 49 State Capitols
Storefront for Art and Architecture
January 22–March 8, 2008
In the summer of 2006, photographer Ramak Fazel set out to visit every capitol building in forty-nine of the fifty US states. Traveling by camper van, he drove a total of 17,345 miles and spent seventy-eight days on the road. In each state capital he passed through, Fazel photographed the capitol building and the ordinary lives of the people in and around it. Before moving on from each place, he mailed himself a postcard to be picked up at the next city. A third of the way through his trip, Fazel, an American citizen, was detained and mirandized on suspicion of terrorism. He was released and continued his journey, but from then on his observations of everyday America occurred in the context of continuous police interrogation and FBI surveillance. '49 State Capitols' will be the first US exhibition of the photographs from his ill-starred journey.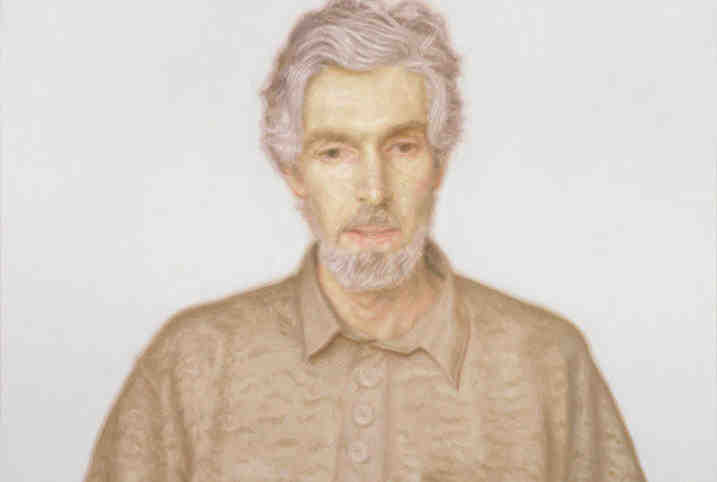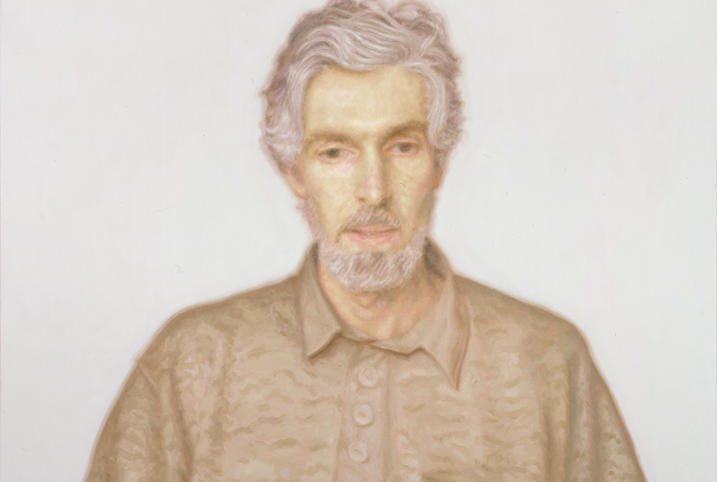 Los Angeles
YZ Kami: Endless Prayers
Gagosian Gallery
January 8–February 9, 2008
New York–based painter YZ Kami makes his Gagosian debut this winter in the gallery's Los Angeles space, with five large portraits. Kami, whose paintings are often drawn from photographs or print media, captures precisely those moments that one doesn't think to memorialize in a photograph or album — a pause, a distracted gaze, a glimmer of pleasure or remorse. The artist's brushstrokes, richly blurry in texture, suggest an ambiguous space between the photograph and the painting, between the documentary and the fantastic, between what we think we know and the unknowable. In an adjoining space hangs a series of collages that appear from a distance to be Persian architectural mosaics — endlessly circling pieces of paper inscribed with writings drawn from sources as diverse as sacred texts and the poetry of the fourteenth-century mystic Hafez. The circling evokes a sort of Sufi dance and, like the portraits, suggests a moment of contemplation, a moment that escapes our grasp — a moment in between. A concurrent exhibition will run at San Francisco's John Berggruen Gallery.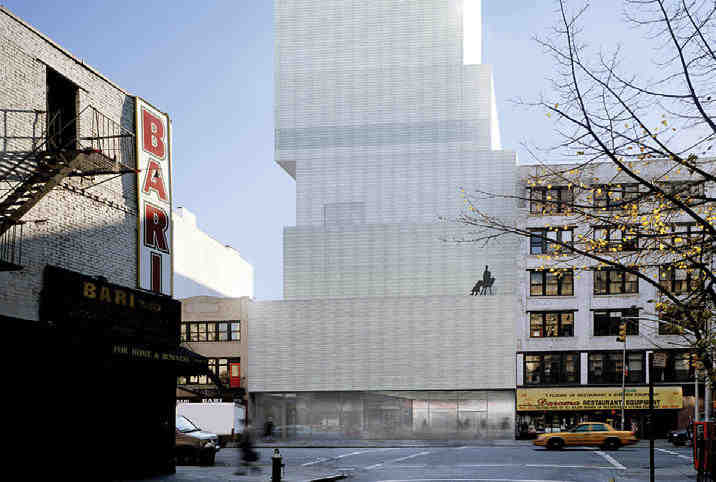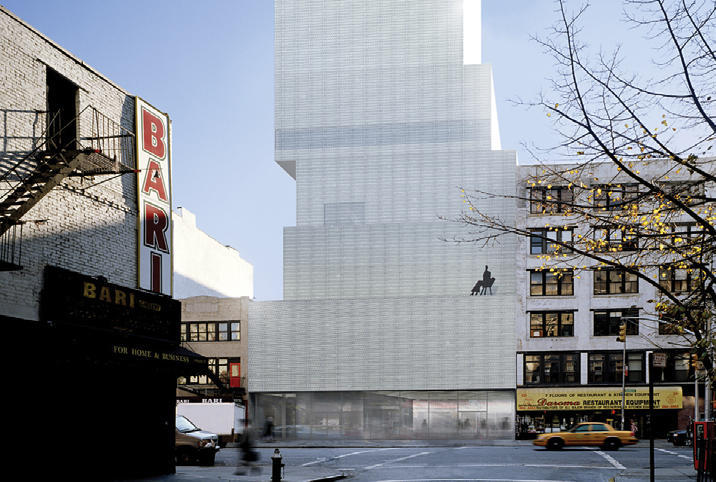 New York
Unmonumental
New Museum
**December 1, 2007–March 23, 2008
There's a shimmering new rectangular megaltih on New York's storied Bowery Street. The New Museum, New York City's only museum devoted exclusively to contemporary art, is the most recent addition to the city's rapidly changing Lower East Side. Designed by Tokyo-based architects Kazuyo Sejima and Ryue Nishizawa, the seven-story space has the curious appearance of irregularly stacked rectangular boxes. The building can't help but stand out on the Bowery, long home to flophouses and tattoo shops and once the cradle of a thriving punk rock scene. The December 1 opening marks the thirty-year anniversary of the museum. Under the leadership of director Lisa Phillips and a curatorial team composed of Richard Flood, Laura Hoptman, and Massimiliano Gioni, an inaugural exhibition called 'Unmonumental' — an international survey of sculpture by thirty artists from around the globe — launches the space. A number of site-specific works — by Korean-based new media team Young-Hae Chang Heavy Industries, New York–based Swiss artist Ugo Rondinone, and architect Jeffrey Inaba — further rounds out the exhibition, while artist Sharon Hayes presents a performance piece. The museum's educational program, led by Eungie Joo, is an ambitious one marked by at least one noteworthy international educational and curatorial initiative called Museum as Hub, built around a number of arts spaces from Mexico to Japan, including Cairo's Townhouse Gallery and Holland's Van Abbemuseum. In addition, starting in January, artist Anton Vidokle presents Night School, monthly seminars and workshops for students, practitioners, and beyond. Individual sessions will be run by Paul Chan, Okwui Enwezor, Natascha Sadr-Haghighian, Walid Raad, Jalal Toufic, and others.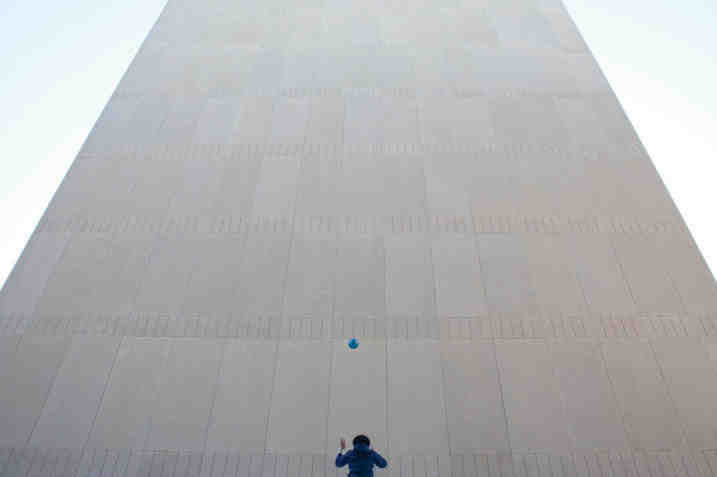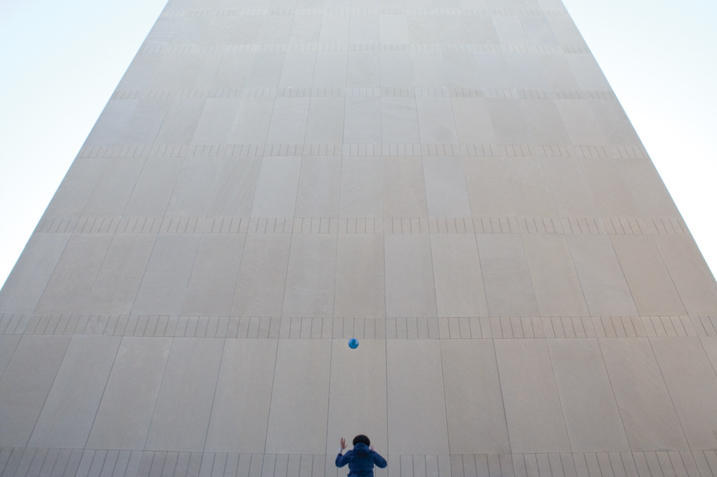 Cairo
Iman Issa
The Townhouse Gallery
January 6-30, 2008
Iman Issa's video and photographic works take place in an ambiguous location. Iconic buildings, glittering skylines, and looming billboards abound. The artist captures moments that are known to every city; there is little that roots them in a particular time or space. The exhibition at Townhouse includes four works completed over the course of the past two years. The single-channel video piece Skyline presents a number of locations — their exact coordinates unknown — all mysterious, even eerie, in their ability to evoke a mood of expectancy. Has something happened? Is something about to happen? It's hard to tell. Still, a feeling of anticipation looms. In Car Wash there's a quotidian glory in the emergent, shiny car. Edited to suggest one continuous take, the video raises questions as to the viewer's own position in the creation of spectacle (or anti-spectacle, in this case). The third work in the show, Making Places, is composed of two parts: one series of five videos and one of ten color prints. Herein are spaces that may seem drawn from a stock of urban scenes, but an interlocutor, anonymous to us, is subtly inserted into each image, destabilizing its generic harmony. These works are playful but also intimate, drawn both from the artist's own memory and the stock of imagery that resides in the collective conscience. The videos capture a number of set, almost performative, gestures, raising questions as to what it takes to personalize an image, a location, or a time.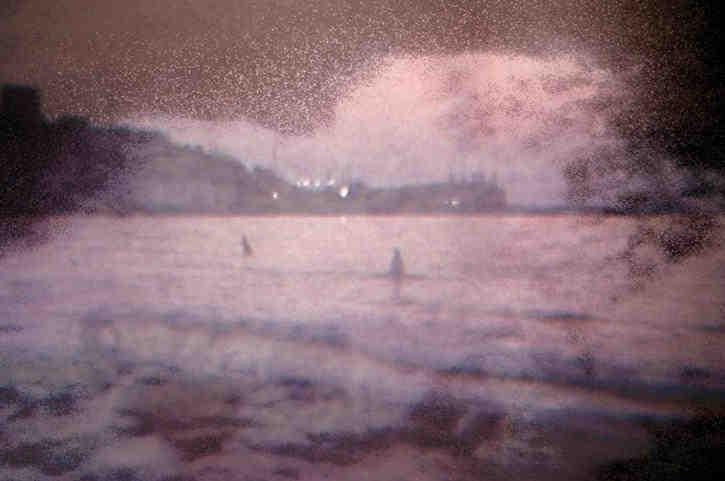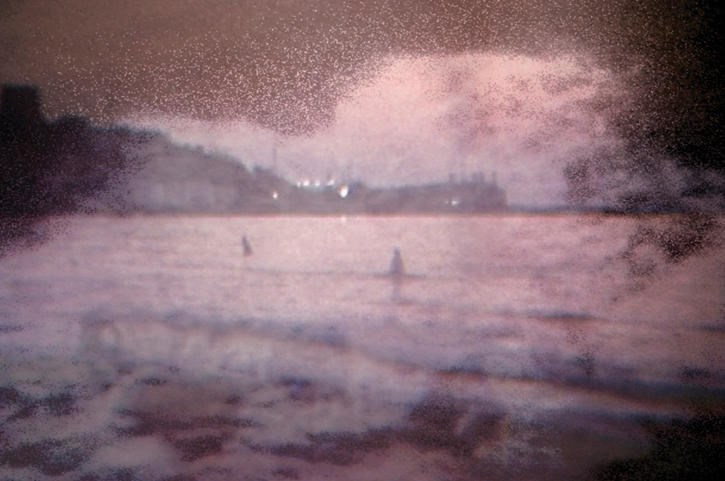 Beirut
Lamia Joreige: A Strange Feeling of Familiarity
Kettaneh Building, Achrafieh
Nov. 21, 2007–Jan. 12, 2008
Lamia Joreige unveils an ambitious show of four new works in Beirut's Achrafieh district this winter, under the (uncanny) banner of 'A Strange Feeling of Familiarity.' Elements drawn from diverse archives — family photographs, landscapes of the city, even the artist's own past video works — create a dense weave of fragments that, in the end, provide for a version of history that is intensely subjective, broken, and ephemeral. The show will mark the Beirut debut of the artist's Je d'Histoires, an interactive multimedia work first presented at the 2007 Venice Biennale that subtly raises questions as to the relationship between image, sound, and text. For this particular work, viewers sit in an intimate viewing booth and, using an interactive interface, manipulate and fashion narratives of their own choosing, drawing from Joreige's videos, original music composed by Charbel Haber and Discipline, and an enigmatic series of textual narrations. The installation as a whole provides for a demanding but worthwhile experience that, in the end, blurs the line between documentary and fiction, the artist's intent and one's own imagination.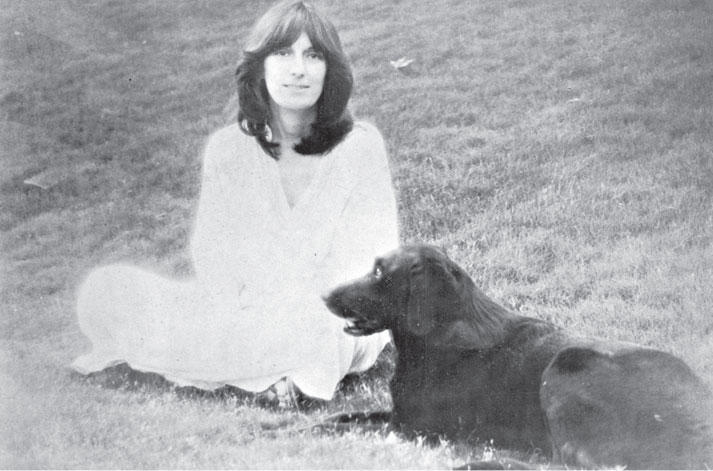 Tehran
Leyli Matin-Daftari: Paintings
Ave Gallery
January 4–24, 2008
Iranian painter Leyli Matin-Daftari died in Paris in 2007. One of the most important painters of Iran's pre-revolutionary period, Matin-Daftari's show at Tehran's Ave Gallery this winter will be the first exhibition of her work since she left Iran twenty years ago. The late painter's visual world is marked by brightly colored still lives reminiscent of childhood fantasy, a sort of dreamy euphoria; on one iconic canvas, half of a chair, two bright orange persimmons, and elements of a table float oddly in a surrealist mode. Her use of negative space and abstraction evokes Shijo prints of Japan, creating a sort of poem in the form of an Iranian painting. Gallerist Fereydoun Ave will show nine paintings drawn from his personal collection — five previously seen canvases along with four newer silkscreens. In the midst of a Tehran art scene that sometimes seems too enamored with the new, a visit to this retrospective of one of Iran's lost masters should be required of the country's younger artists and art-going audiences.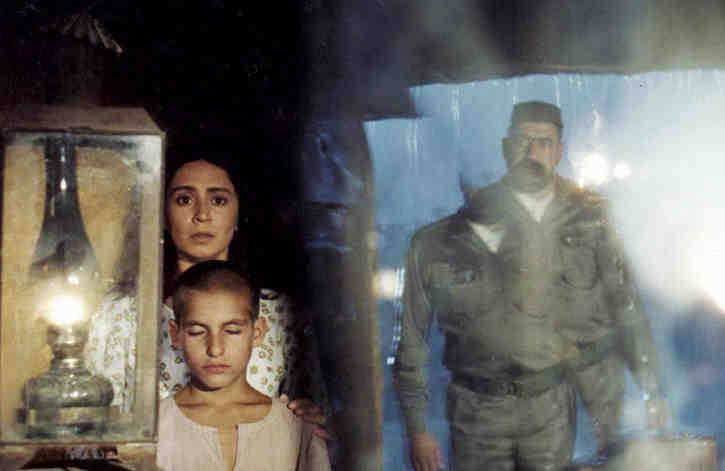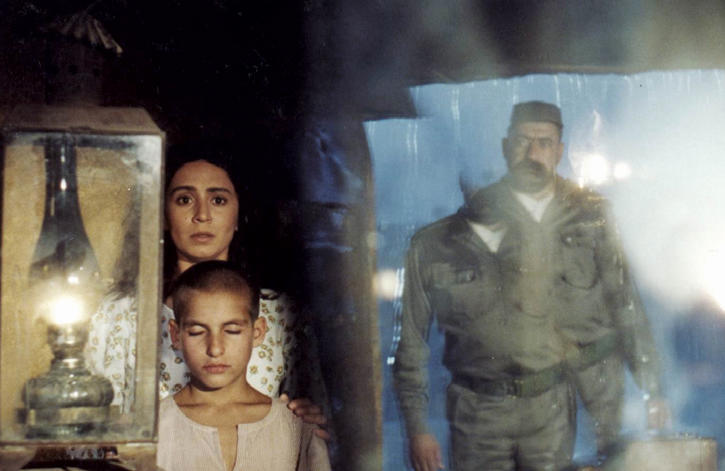 Amman
Lens On Syria: 30 Years of Contemporary Cinema
Darat al Funun
**December 4, 2007–February 21, 2008
Originally debuted at New York's Lincoln Center in 2006, 'Lens on Syria,' a film program curated by Rasha Salti and produced in collaboration with New York–based nonprofit ArteEast, makes its Middle Eastern premiere this winter at Amman's Darat al Funun. Running Tuesday nights, the program includes feature-length and short films, as well as documentaries by established and emerging directors such as Omar Amiralay, Meyar al Roumi, and Diana El Jaroudi. More than thirty films will provide an introduction to a cinema culture occasionally described as the Arab world's best-kept secret. Included in the program is Mohammad Malas's poignant documentary The Dream, filmed in the Palestinian refugee camps of Sabra and Shatila in Lebanon just months before the massacres that bear those names took place. Other films centered on the Arab-Israeli conflict include Tewfik Saleh's classic The Dupes, Malas's The Night, and Amiralay's A Plate of Sardines — or The First Time I Heard of Israel. The program also includes old cinematic gems that have been digitally remastered and subtitled in English specifically for this program, such as Amiralay's 1974 documentary Everyday Life in a Syrian Village, which he coauthored with the late Syrian playwright Sa'adallah Wannus, and his subversive 1977 documentary The Chickens, which recorded the economic restructuring of Sadad, a "pilot village" located in the Syrian steppe whose inhabitants take up state-subsidized chicken farming.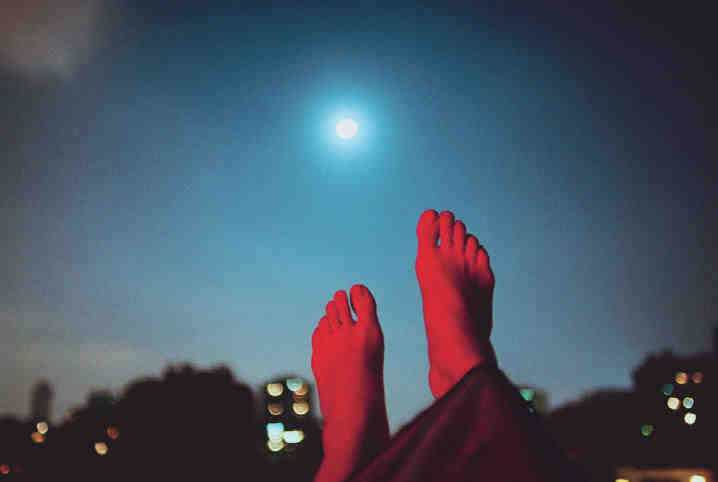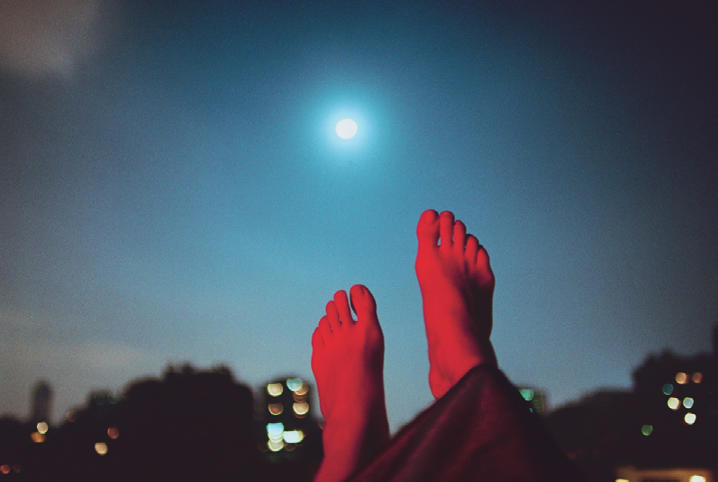 Dubai
Art Dubai
Various venues
March 19-22, 2008
The second outing for the Gulf's leading art fair sees it nearly double in size, with about seventy international galleries in attendance. Following the dominance of last year's sales figures by work from Arab, Iranian, Indian, and Asian artists, there'll be more regional galleries in attendance, including Silk Road (Tehran), Atassi (Damascus), Sfeir-Semler (Beirut), Galerist (Istanbul), and, from Dubai, Artspace, B21, and The Third Line. At the time of writing, the fair was finalizing special projects with Iranian-American painter and installation artist Amir Fallah (through Rhys Gallery, Boston, and The Third Line), Kader Attia and Jitish Kallat (through London's Albion), and a mini-exhibition of contemporary work from Pakistan, curated by Salima Hashmi.
Bidoun is creating a lounge and artists' cinema, showing programs of new video, in the underground car park beneath the fair itself. This new, edgier area of the fair includes a space showing work by Tarek Zaki, courtesy of Cairo's Townhouse, alongside other contemporary projects. We'll also be hosting the popular Collectors' Night and commissioning artists to make limited editions and multiples (see our spring 2008 issue for further information).
Meanwhile, galleries in the historical enclave of Bastakiya are once again staging the alternative Creek Art Fair, led by XVA, which promises a dynamic set of exhibitions and artists' projects.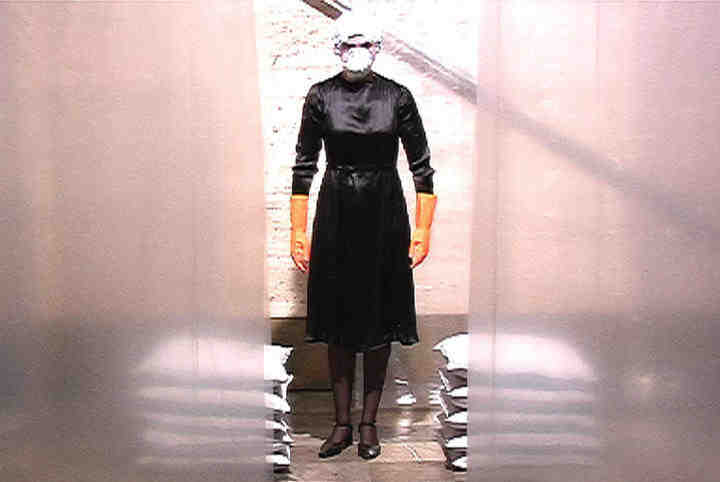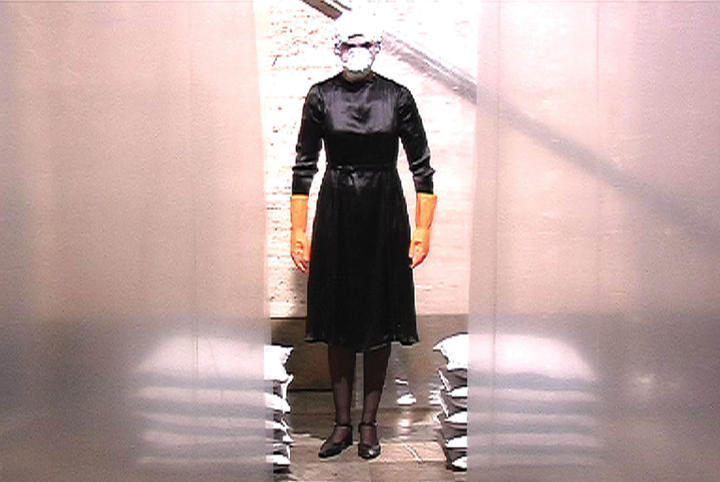 Dubai
Art for Rent
Al Quoz and the American University of Dubai
December 11-13, 2007
"Through this 'happening,' nobody will have to buy ridiculously overpriced pieces to assert their position as the next best philanthropist to hit town," says curator Sam Bardaouil about 'Art for Rent,' taking a sideswipe at Dubai's commercial agenda. The December show is a gathering of light installations, video projections, and live performance pieces by AUD professors Roberto Lopardo, Sarah Lahti, and Michael Bray and their students, plus members of the New York–based Independent Performance Group's Christian Sievers and Ian Civic, as well as Turkish artist Nezaket Ekici. Sievers and Civic are from the Abramovician school, connected to RoseLee Goldberg's Performa, the annual New York visual arts biennial. The three visiting artists will be presenting new installations and performances, plus lectures and workshops for local practitioners. Taking place in a hangar–cum–construction site in Dubai's industrial zone, Al Quoz, the exhibition aims to explore expectations that art can add some kind of "authenticity" to this city-in-transit.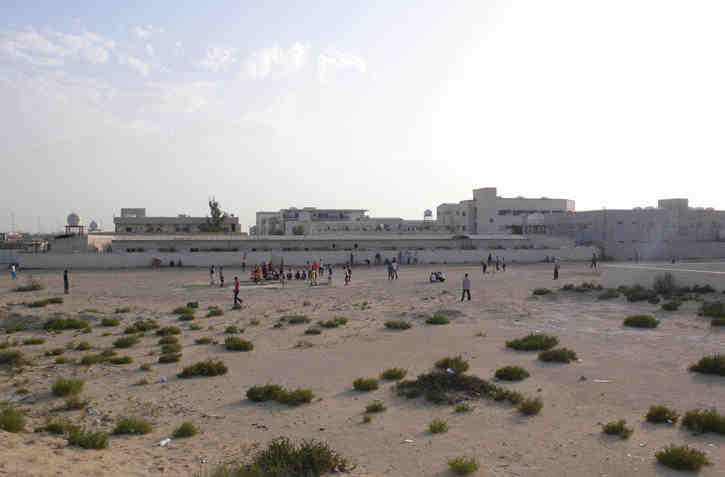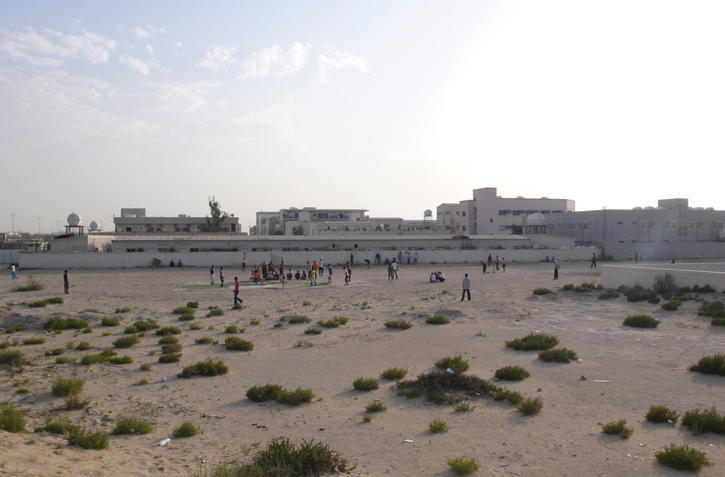 Dubai
Learning from Dubai: Architectural Association Winter School
Various venues
January 4-13, 2008
Promising to "unite radical criticism with the rigorous production of ideas," London's AA moves to the Gulf in January for a look at the emerging spatial realities of Dubai and neighboring states. Partnering with the renowned architecture department at the American University of Sharjah, local gallery The Third Line, and design powerhouse Traffic, the nine-day school is directed by frequent Bidoun collaborator Markus Miessen, and involves the likes of Rem Koolhaas and George Katodrytis. The series of lectures and workshops promises to go beyond the usual world's biggest/tallest island/tower/mall rubric, focusing on topics as diverse as workers' housing and hidden urban infrastructure. "Today there is an urgent need to understand the Gulf's transformation in a different light, one not defined by a knee-jerk pessimism… to take seriously what is often being ridiculed," says Miessen. "Rather than delivering a mere critique, we will initiate a critical practice of involvement."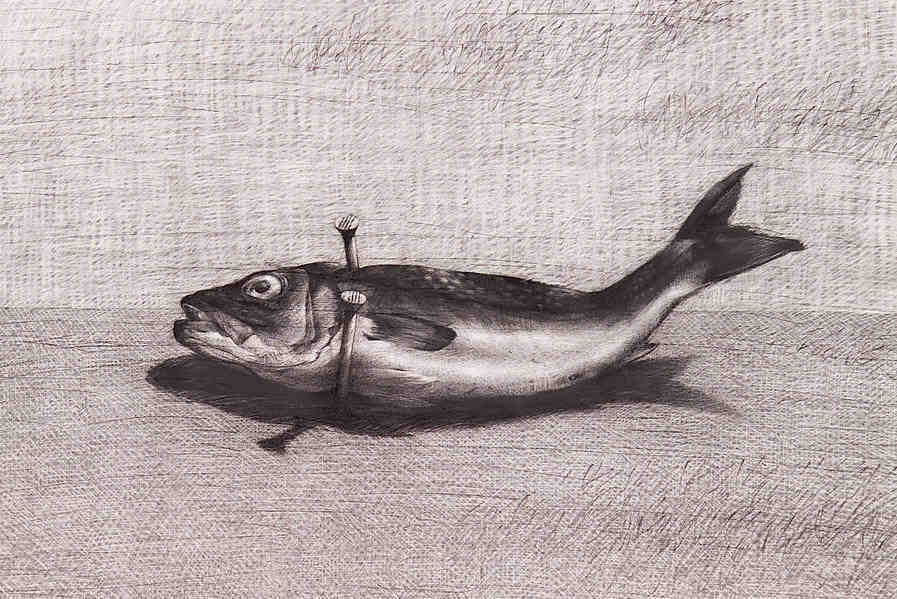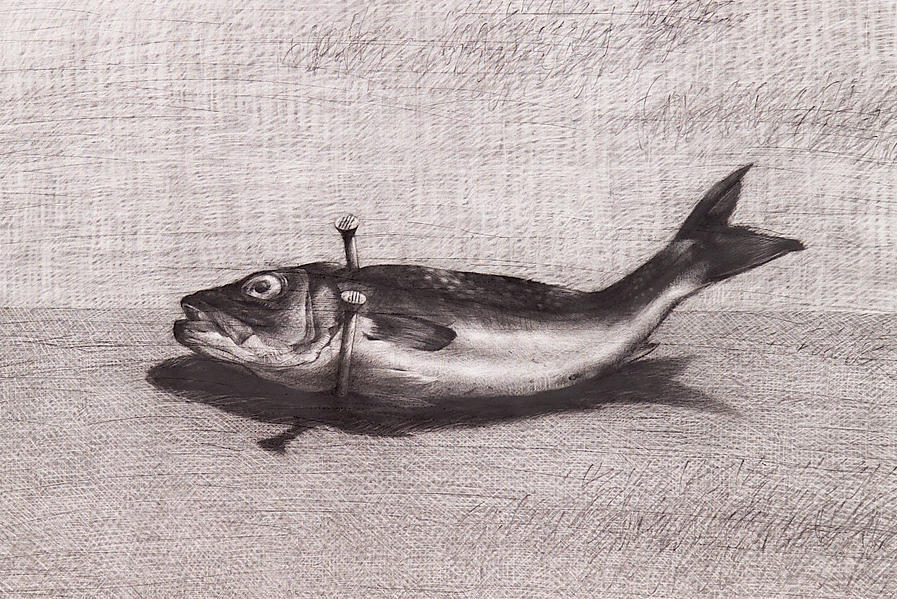 Damascus
Youssef Abdelke
Ayyam Gallery
December 1-23, 2007
Youssef Abdelke has been practicing as a graphic artist since 1968, producing posters and book covers, and is known as a leading authority on the history of caricature in Syria and the Arab world. In the 1980s he began combining his illustrations with ascetic studies, often of fish, rendered in charcoal on canvas. He has since pared down his practice further, homing in on other natural phenomena — skulls, for example — as well as ever-more-minimal, mundane subjects, such as an empty box, bent nail, or can of sardines. This is the engraver and master draftsman's first solo show at leading Syrian modern and contemporary gallery Ayyam.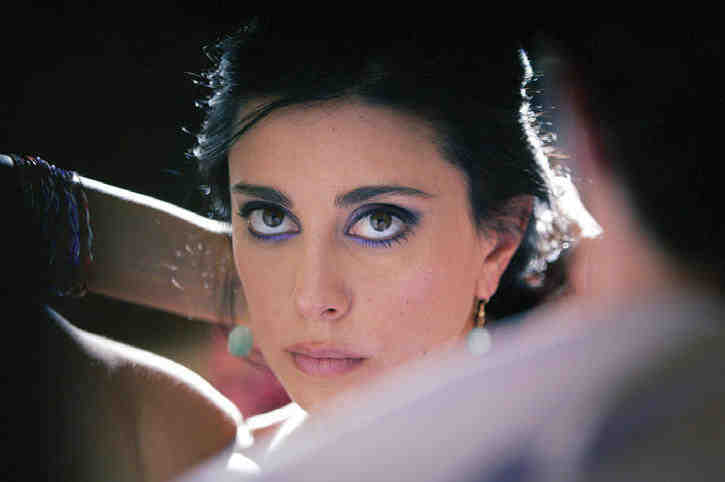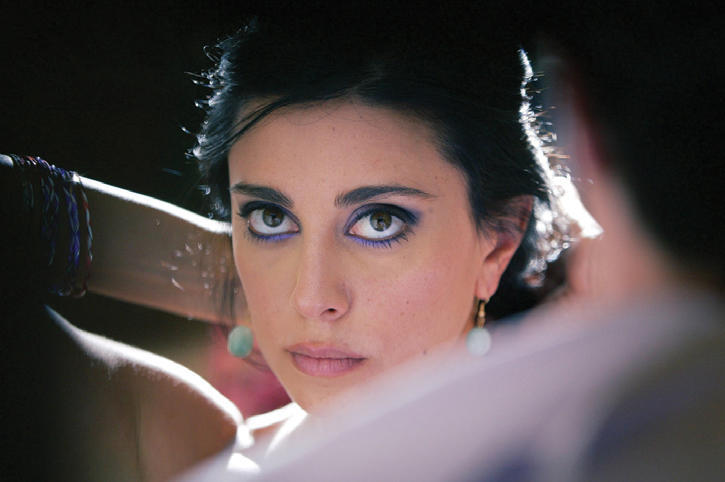 London
Women's Cinema from Tangiers to Tehran
Ciné Lumière, Ritzy Cinema, Rich Mix
February 22-28, 2008
'Women's Cinema from Tangiers to Tehran' promises to be a unique festival focusing on films by women and their representation in cinema from Morocco, Algeria, Tunisia, Egypt, Yemen, Iraq, Iran, Turkey, Syria, Lebanon, Israel, Palestine, and the Diaspora. Organized by Parallax Media — a non-profit organization dedicated to promoting world cinema — along with the Institut Français, the festival is curated by James Neil and Suzy Gillett. The full line-up will include Nadine Labaki's luscious Cannes-debuting Caramel about the trials and tribulations of four women in and around a Beirut beauty salon, as well as Marjane Satrapi's filmic version of her award-winning graphic novella Persepolis. The latter won the Jury Prize at last year's Cannes Film Festival, and includes the voices of French cinema icon Catherine Deneuve and her daughter, Chiara Mastroianni, in the role of the tale's protagonist, Marji. In addition to the screening program, the festival will boast an educational component — master classes in filmmaking, various symposia with directors and producers, along with smaller Q&A sessions with filmmakers.