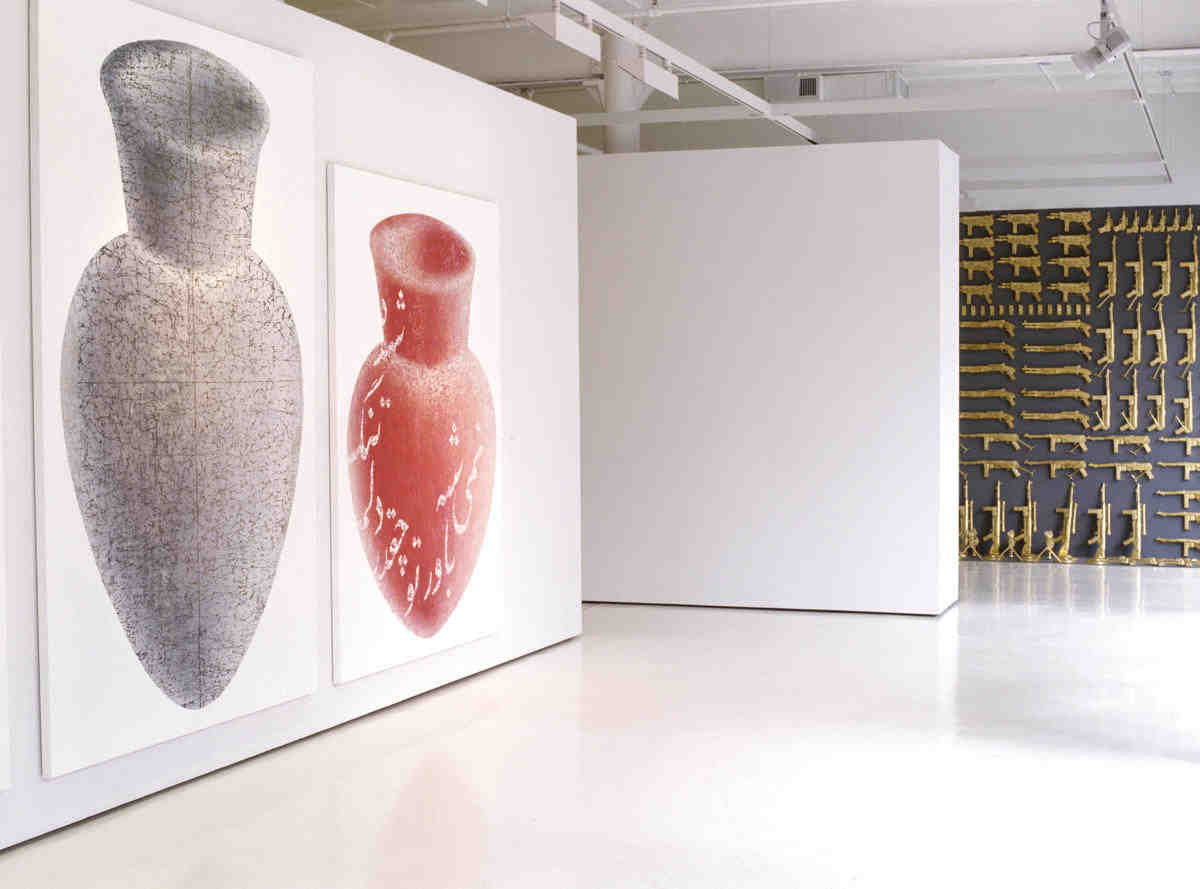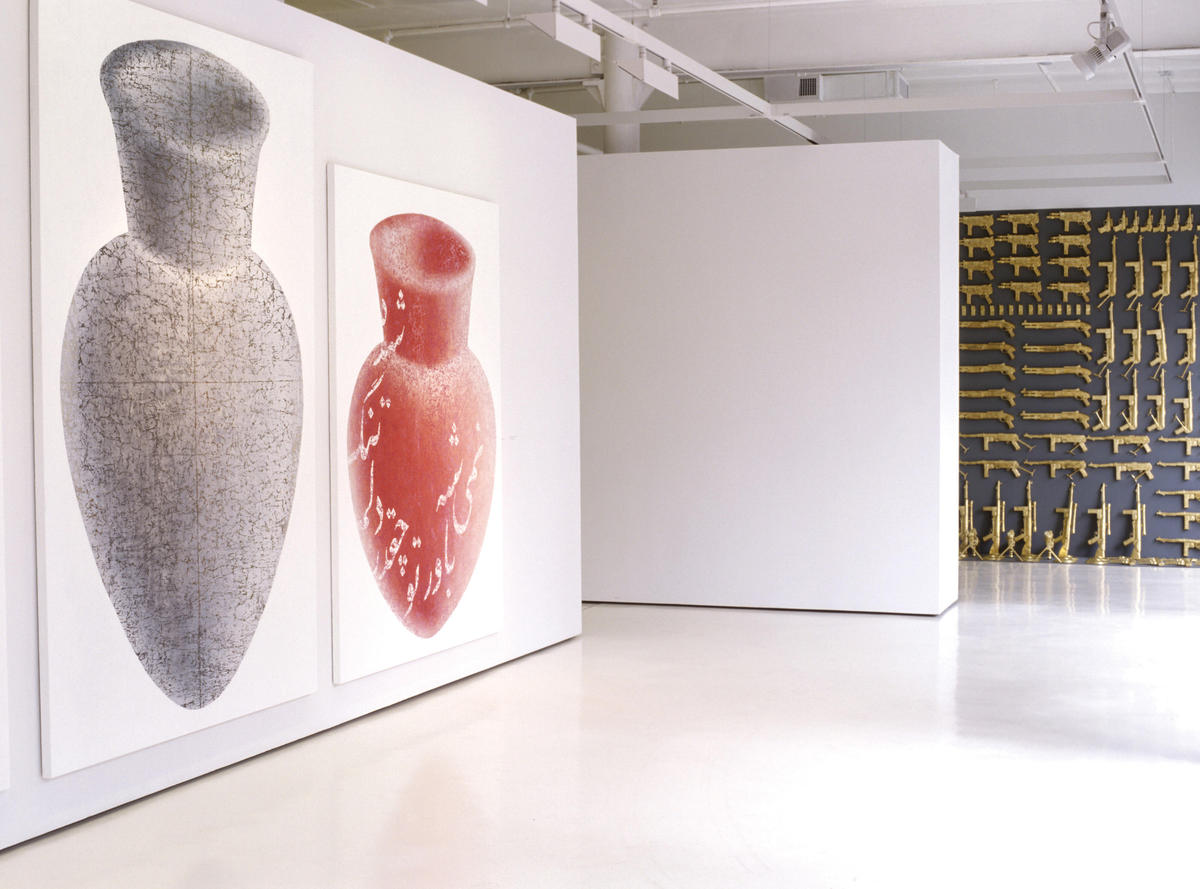 New York
Farhad Moshiri: Rogue
Kashya Hildebrand Gallery
April 29–June 5, 2004
Farhad Moshiri betrays no sign of roguish humor as he discusses his recent New York exhibition. But the 40-year-old Iranian's work has consistently and subtly played with topics Iranians rarely treat with irreverence: their history, their identity and their contemporary culture. Rogue, the artist's first solo showing in New York, delivers a group of large, delicately textured calligraphic paintings and a dazzlingly brutal installation of golden weapons. Iranian pop art is repackaged and reoriented for an American art public; the result is a deliberately fabricated "Middle East" that challenges the fears and fantasies of the recent postwar climate with lighthearted grace.
Taking his cue from the 75th Exploitation Task Force, sent by the US on a mission to uncover weapons of mass destruction in Iraq, Moshiri has impishly recreated the justification of the Iraq war—rows of weapons laid out as if just recovered in a desert ambush, a sobering assault if it weren't for their bizarre gilt sheen. The artist explains: "Coming from an Eastern nation with a pending proliferation issue, I decided to take the term 'rogue nation' as the subject for my Chelsea show; the fantastic Indiana Jones idea of finding a hidden vault in the desert filled with loot."
After an unsuccessful first mission, the 75th was dispatched to recover looted Iraqi artifacts. Moshiri follows suit, giving us the precious fragility of ancient pottery and cracking scrolls. The iconic forms and lovingly-crafted surfaces of his monumental jar paintings are covered with lines of familiar Persian calligraphy. Yet this is not the high lyricism of Hafez and Rumi, nor is it a rousing Koranic verse—the titles read as frothy lyrics from popular Iranian love songs, pop music that has only recently been allowed limited production and distribution rights in Tehran.
The art may play with orientalist expectations and media hype, but like the artist himself, it is anchored by a quiet dignity. Moshiri is a master at his painterly craft, layering and peeling away surfaces to create contrasting impressions: menacing danger, cherished antiquity or sugary sentimentality. The CalArts graduate has lived in Iran for the past 14 years, and is skilled at navigating the landscapes of both cultures. He also knows how to take us along on the journey, to a strange East where expectations are subverted and the rogues are good-humored.
For more information on Farhad Moshiri's brilliance, go to www.kashyahilebrand.org/newyork.moshiri