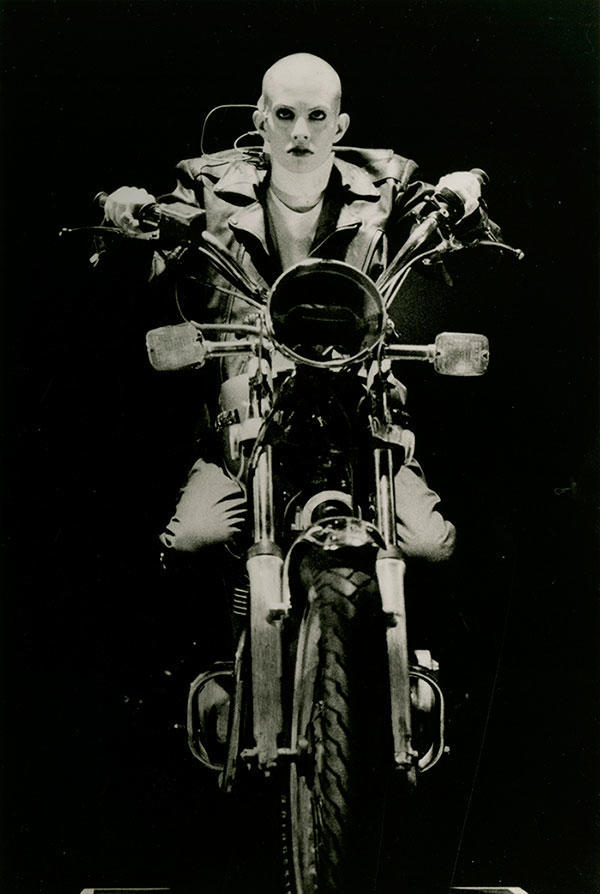 Twenty-five years after his final European tour, KW Berlin presents an exhibition devoted to the life and work of Reza Abdoh (1963-1995), the late Iranian-born theater director, writer, and artist, whose work spanned theater, film, and video. Abdoh's earliest productions, mostly staged in Los Angeles, will be presented alongside the dense and intense yet brisk multimedia plays he created after learning he had HIV in the late 1980s, including Bogeyman, The Law of Remains, and Tight Right White.
On the evening of February 11, actors Tom Fitzpatrick, Tom Pearl, and Tony Torn will present readings from Abdoh's oeuvre at the Volksbühne, followed by a discussion with fellow members of Abdoh's dar a luz theater company, including Michael Casselli, Sandy Cleary, Brenden Doyle, Raul Enriquez, and Ken Roht, moderated by critic Daniel Mufson.
Reza Abdoh is curated by Negar Azimi, Tiffany Malakooti, and Babak Radboy of Bidoun with Krist Gruijthuijsen. The original iteration of the show was staged at MoMA PS1 this past summer. A comprehensive monograph edited by Azimi, Malakooti, and Michael C. Vazquez is forthcoming.