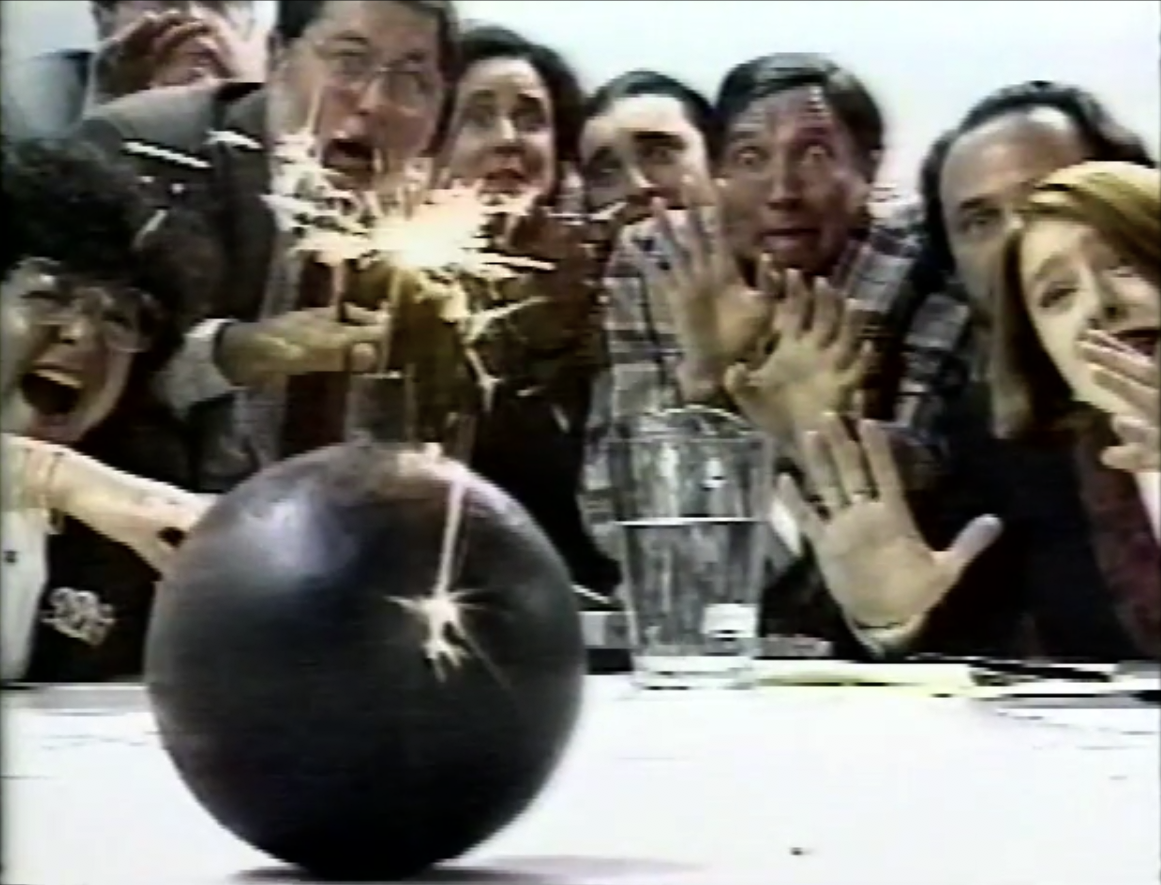 Reza Abdoh: Radical Visions
Screening series at The Museum of Modern Art
July 14–23, 2018
A polymath and self-described member of "a TV generation," pioneering Iranian-American theater artist Reza Abdoh voraciously incorporated varied references to music videos, variety shows, film, dance, classical texts, BDSM, and more into his work, with equal parts poetry and rigor. Moving images played an essential role in the artist's large-scale, interdisciplinary productions beginning in the mid-1980s. In his final working years he also turned to the cinematic form; his second feature remained unfinished at the time of his 1995 death from AIDS-related complications. In conjunction with the retrospective Reza Abdoh, currently on view at MoMA PS1, this series offers insight into the artist's profound creative energy—films he directed and videos created collaboratively for productions—along with a recent documentary.
Across disciplines, Abdoh confronted themes of transgression, violence, and abjection to speak to social and political upheaval and marginalization in America and around the world—with a demanding yet transcendent effect on cast members, audiences, and future scholars and followers of his work. While his media output was largely envisioned in the context of theatrical mise en scène, experiencing Abdoh onscreen is vital to the rediscovery of this essential creator, whose urgent anger, clarity of vision, and unique voice resonate two decades on.
Organized by Sophie Cavoulacos, Assistant Curator, Department of Film; with Negar Azimi, Tiffany Malakooti, and Babak Radboy, Bidoun; and Klaus Biesenbach, Director, MoMA PS1, and Chief Curator at Large, The Museum of Modern Art
———
Saturday, July 14, 6:00
The Blind Owl
Introduced by Tony Torn
Repeats Thursday, July 19
Sunday, July 15, 1:30
Reza Abdoh-Theatre Visionary
Introduced by Adam Soch and Sandy Cleary
Sunday, July 15, 4:00
https://www.moma.org/calendar/events/4584
Introduced by Adam Soch
Repeats Sunday, July 22
Wednesday, July 18, 7:30
Peep Show Videos
Reading by Tom Fitzpatrick
Repeats Saturday, July 21