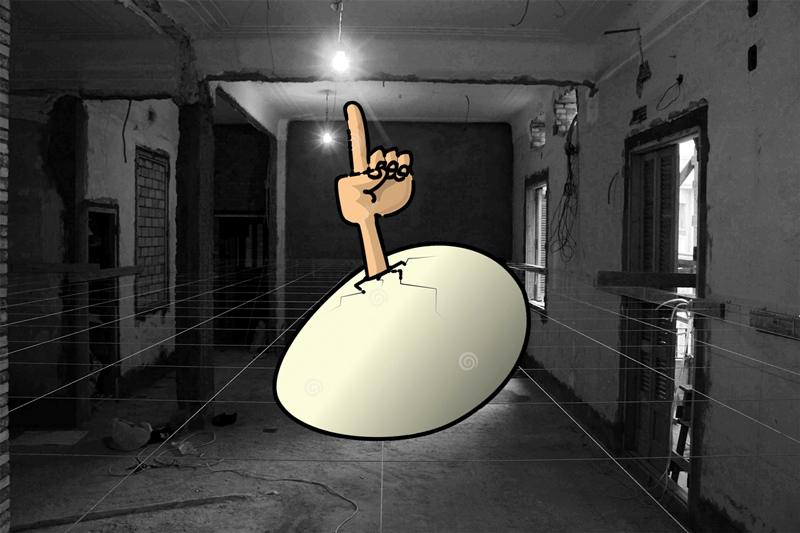 THE COLLOQUIUM FOR UNPOPULAR CULTURE at NYU and BIDOUN present:
LET'S BUILD A CINEMA! With Tamer El Said & Khalid Abdalla (Cairo), Verena von Stackelberg & Marcin Malaszczak (Berlin), and Jake Perlin (NYC) in conversation with Negar Azimi
Friday 1 April 2016, 6:30pm 721 Broadway [at Waverly Place], Room 674 FREE AND OPEN TO THE PUBLIC. Refreshments will be served.
Who needs cinemas? They're often accused of being anachronistic, of being out of synch with contemporary society's increasingly privatised, on-demand and mobile viewing culture. Yet, around the world, there are a growing number of small, screening rooms that challenge digital fundamentalism, incubate experimental pedagogies, advance dialogues between creators and audiences, promote archival material that run counter to regional and national orthodoxies, think productively about their place in the cultural ecologies of gentrifying neigbourhoods, and labour towards creating an international network for challenged and challenging art in an era of downturn and permanent austerity.
LET'S BUILD A CINEMA! looks at the work of three new film spaces. Cimatheque, an alternative film centre in downtown Cairo that celebrates the diversity and power of film from the region and beyond, and that is dedicated not just to learning about cinema but to creating it. w o l f, located in a former brothel in Neukoln, Berlin and due to open in spring/ summer 2016, is a film space that includes resources for exhibitions, video installations and post-production facilities. Metrograph, recently opened on Manhattan's Lower East Side, will project archive-quality 35mm and state-of-the-art digital video.
KHALID ABDALLA is an actor who has appeared in United 93, The Kite Runner and Jehane Noujaim's Oscar-nominated The Square. A producer, filmmaker and alternative-media activist, he is a founding member of three collaborative ventures in Cairo: Cimatheque, Zero Production and Mosireen. He is also the lead actor in In The Last Days Of The City (2016).
TAMER EL SAID is a filmmaker living in Cairo. He co-founded Cimatheque and founded Zero Production in 2007 to establish an infrastructure for producing independent films in Egypt. His debut feature, In The Last Days Of The City, screened at MoMA's New Directors/New Films series this month.
MARCIN MALASZCZAK co-founded production company Mengamuk Films, directed the award-winning Sieniawka (2013) and The Days Run Away Like Wild Horses Over The Hills (2015). He recently co-produced Tamer El Said's In The Last Days Of The City which won the Caligari Prize following its premiere at the 66th Berlinale.
JAKE PERLIN is the co-founder and Artistic Director of the Metrograph in Manhattan and has previously programmed at BAMCinematek, Film Society of Lincoln Center, Alliance Francaise, Cinema Tropical, and the Human Rights Film festival in Zagreb. He is the Executive Director of Cinema Conservancy, a film production, preservation and consultation non-profit whose projects include the new film Peter And The Farm by Tony Stone.
VERENA VON STACKELBERG is founder and managing director of w o l f. She has been working in cinema exhibition, distribution and for international film festivals since 2003 for the likes of Curzon Cinemas an Artificial Eye in London, and Filmgalerie 451 and Berlinale/ Berlin International Film Festival.