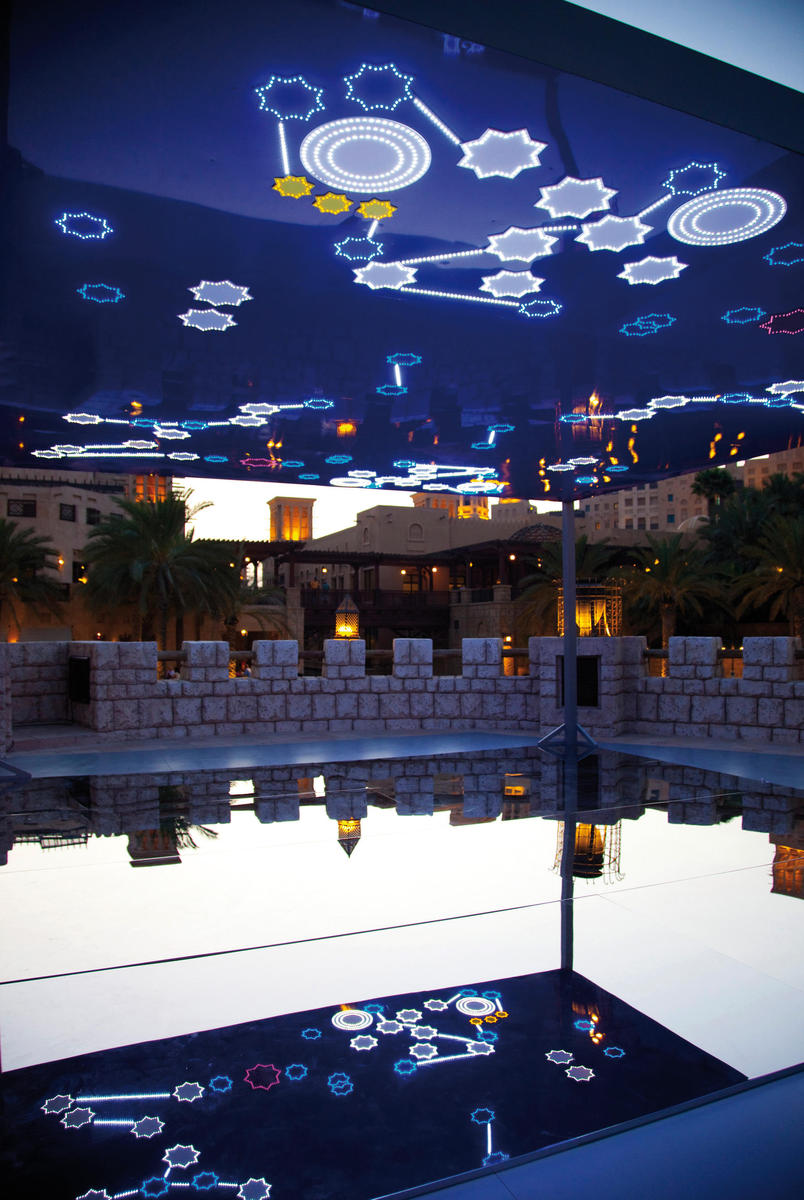 Dubai
Abraaj Capital Art Prize
Ongoing until March 2010
This September saw the results of the second year of the art prize founded by investment firm Abraaj Capital: artists Hala Elkoussy, Marwan Sahmarani, and Kader Attia are now working on major new projects to be unveiled at the Middle East's largest fair, Art Dubai (March 17–21, 2010). Upon completion, the works will become part of Abraaj's corporate collection. The prize is designed to facilitate artists from the MENASA region (Middle East, North Africa, and South Asia) in working with international curators to realize new work that pushes their practice beyond its usual boundaries. Hala Elkoussy has teamed up with Amsterdam-based curator Jelle Bouwhuis to propose Room of Myths and Legends, described as "an unexpected, itinerant wing to the non-existent Museum of the City of Cairo." Besides the artist's usual practice of creating spaces crammed, salon-style, with landscape photos, portraiture, video, and so on (one example being On Red Nails, Palm Trees, and Other Icons–Al Archief (Take 2), at Sharjah Biennial 9), Elkoussy is working on a panoramic mural made up of panels that reference "propaganda murals" in their style and compositional hierarchy.
At the announcement of the prize winners in Dubai on September 6, curator Mahita El Bacha Urieta, who has worked at the Sharjah Biennial and Abu Dhabi's TDIC and is now based between Beirut and London, thanked the committee for acknowledging the unfashionable medium of painting, and for encouraging expressionist painter Marwan Sahmarani to develop a new direction in his work. Their joint proposal is for a domed room of fresco-esque scenes that reference key works by Michelangelo and Rubens. Finally, Kader Attia, with curator Laurie Ann Farrell, is working on a typically astute quip of a sculptural work that should have particular resonance with Gulf audiences. Following a six-month period of gestation, the finished works will be revealed with all the fanfare associated with the Dubai fair in March. Works by the 2009 winners — Nazgol Ansarinia, Kutlug Ataman, and Zoulikha Bouabdellah — were exhibited at the Dubai International Financial Center before touring to the Museum of Arts and Design in New York in September 2009. Meanwhile, given the general paucity of state funds for the arts in the MENASA, and despite the global downturn, it's hoped that other Gulf-based companies will join Abraaj in collecting and commissioning new work.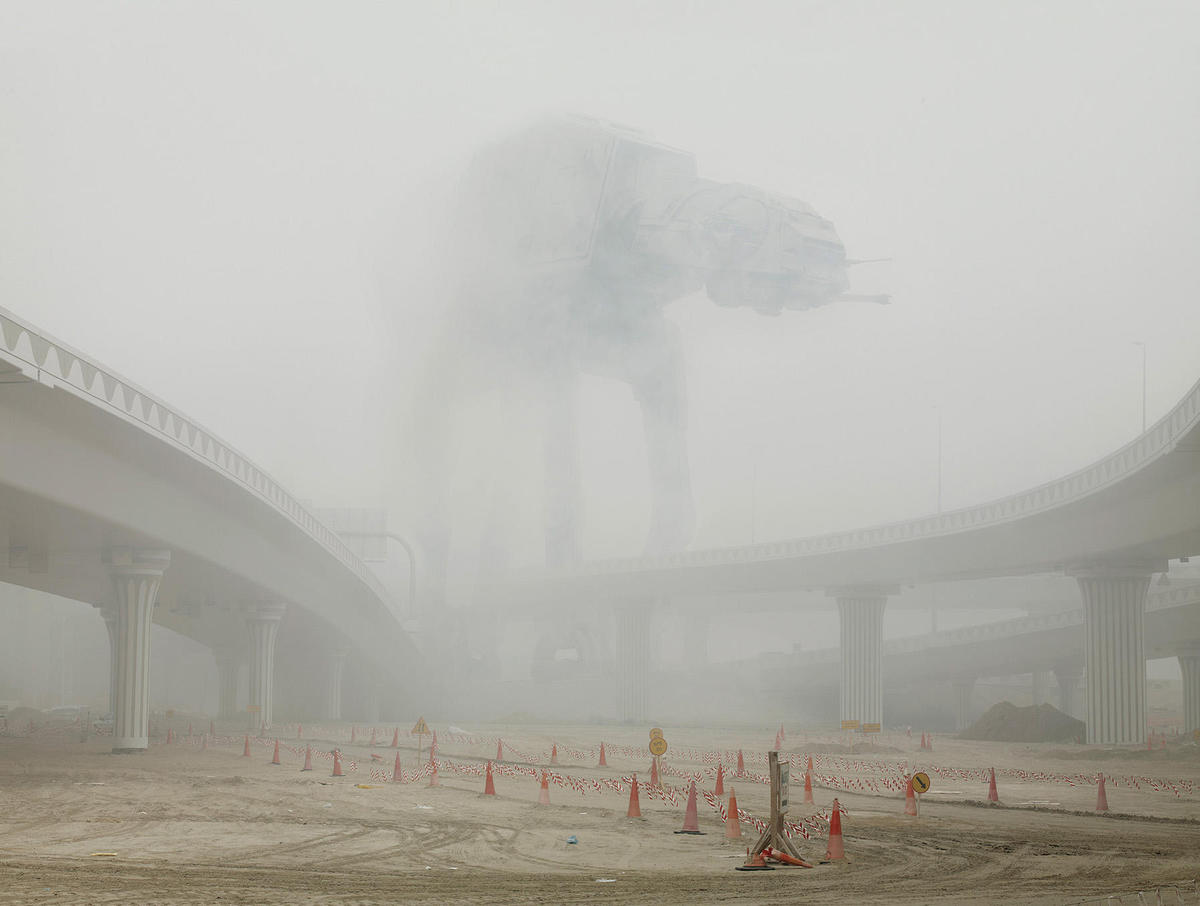 Dubai
Cedric Delsaux: The Dark Lens
The Empty Quarter
December 1–31, 2009
The Empty Quarter is the first specialist photography gallery in the Middle East. Backed by Saudi photographer Reem Al Faisal, with Elie Domit as director/curator, they opened at the nadir of Dubai's downturn in March 2009 and have somehow weathered the economic storm with a series of diverse, quality exhibitions and book releases. The gallery occupies a slickly designed space in the DIFC Gate Village — alongside the Farjam Collection, Artspace, Cuadro, and, of course, Prada, Vivienne Westwood, Villa Moda — that nevertheless gestures toward the independent. It welcomes UAE graduates alongside Magnum veteran Eve Arnold and experimental photographer Mohammadreza Mirzaei, for example.
December's artist Cedric Delsaux won the Kodak prize for landscapes and architecture with his Star Wars on Earth series in 2005; here he continues the exploration into (real) landscapes and (mythic, nostalgic) sci-fi by turning to Dubai's dust, detritus, and commercial sheen. Working with Attakus Star Wars statues and George Lucas's special effects model makers, the images are perhaps a tongue-in-cheek tribute to Dubai's former status as a futuristic, otherworldly, "master of the universe" city-state; as the emirate reconsiders itself post-crunch, this witty series appears apt and timely.
Dubai
Bidoun Workshops: Writing About Art
The Shelter and other venues
January 14–16 and each month to June 2010
Aiming to kickstart an informal art school tradition in Dubai, Bidoun Projects, the magazine's curatorial sister organization, presents a six-month course of workshops and lectures in 2010, looking specifically at writing about art. Both visiting and locally based artists, curators, and readers are known to bemoan the lack of considered critique in the Gulf's general and, more specifically, arts-related media: They're more likely to read the gallery's press release reproduced umpteen times than read original criticism. And with a growing number of touring exhibitions and international events in the vicinity, demand for informed arts writers far outstrips supply. Covering both the practicalities and intellectualisms of critique, the series starts with a weekend get-together in January, and continues once a month until June, and pits a bevy of budding UAE-based writers against a clutch of visiting and local critics. Keynote presentations are combined with discussions and visits to exhibitions and events, while Bidoun and guest editors build on the course activities by discussing, one-on-one, the participants' reviews each month. The course is taught in both Arabic and English, at Bidoun's UAE base, the Shelter in Al Quoz 4, besides other venues; for further information and updates, check bidoun.com, or email Bidoun Projects' Dubai coordinator Alia Al-Sabi ([email protected]).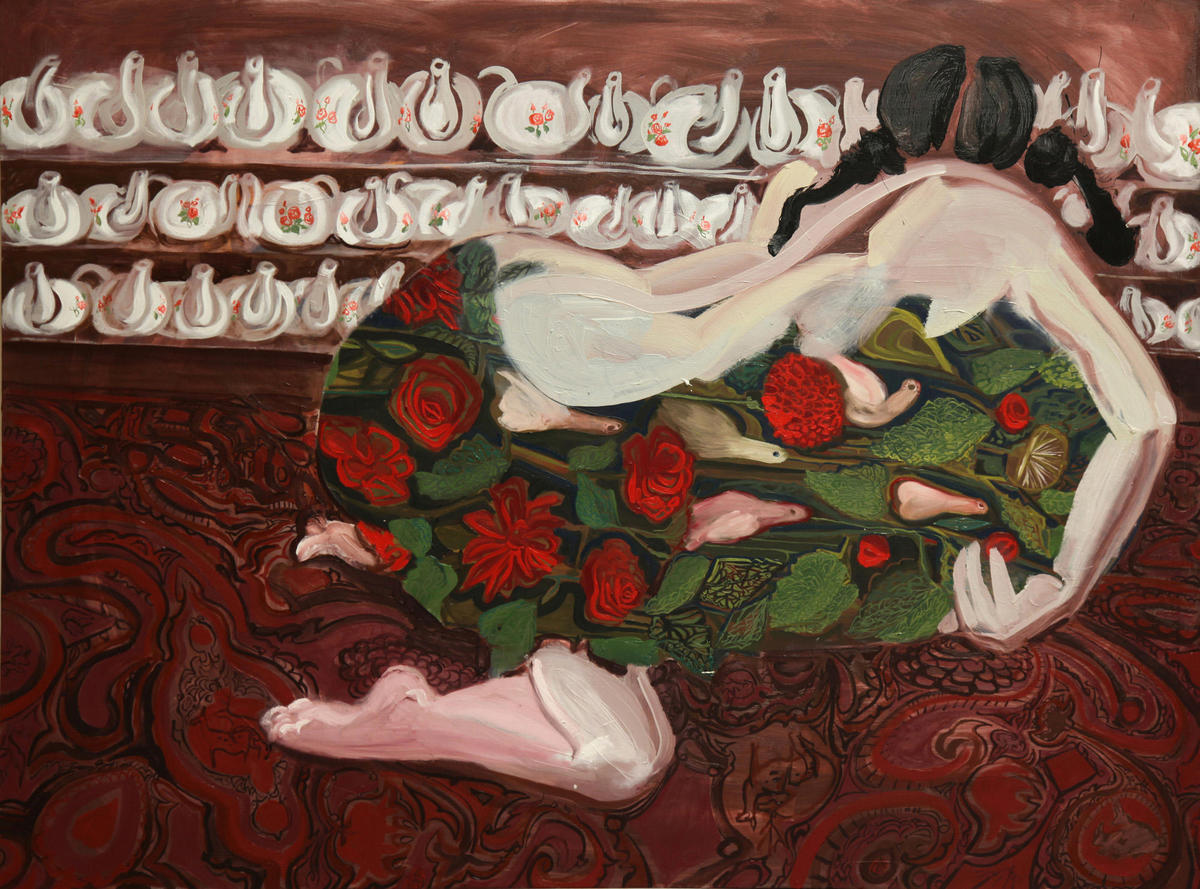 Dubai
Rokni Haerizadeh
B21 Gallery
November 16, 2009–January 7, 2010
Painter Rokni Haerizadeh is a darling of the Gulf's commercial art world and consistently included in international group shows of Iranian contemporary artists. And yet he has managed to ride this wave while keeping his practice resolutely individual. Over the years, his work has gradually become less concerned with mythic stories and poetry, and more documentary in style. Resident in Dubai (along with his brother, the photographer Ramin) since spring 2009, his new works contemplate Iran from afar, dwelling on both the events that led to his exile (Revolutionary Guards break into collector's house and they call the party Devil Worshippers' house, a monumental diptych) and the pre- and post-election fever that swept Iran. At the time of writing, he'd completed seventy small-scale works on paper for Fictionville, a series that documents the protests as experienced through the international media, specifically the window of a TV screen. "This has become the only way to look at my country, through a medium used for entertainment," he told Bidoun. "You follow the disaster for a while, and then make your day." Now a resident of the new tower blocks of the Jumeirah Beach Residences, Dubai's gaudy beach life has also caught his attention, while other series take George Orwell's Animal Farm and the death of John Lennon as departure points.
New York
Romanticide: Love, Loss and Co-dependency in Art and Cultural Politics
Ongoing until April 2010
New York University Abu Dhabi (Various Locations)
Frequent Bidoun contributor Clare Davies has curated a series of panel discussions aimed at exploring the territory of making art in the Middle East, in the context of "an arts infrastructure dominated by the rhetoric of nation-building, the promise of private wealth, and the priorities of humanist agendas." The series, which takes place at NYUAD's USA campus, says Davies, explores the roles that artists play in interpreting nation-building and humanitarian initiatives, while endowing them with intellectual currency. This fall saw Tirdad Zolghadr, Ayreen Anastas, and Boris Groys examine the enduring affair between contemporary art and human rights, and Bilal Khbeiz and Sadik Jalal Al-Azm discuss the plight of the Arab intellectual. Winter-spring events will include a performative talk by Alexandria Contemporary Arts Forum and Manifesta curator Bassam El Baroni (January 27); historian Omnia El Shakry on "Dense Objects and Sentient Viewings" (February 10); and artist and Bidoun editor Hassan Khan with "The Shape of the Argument," an attempt by the artist "to come to terms with a vague realization of something that might equally be the product of a growing consciousness or the platitude of a self-serving delusion" (March 10). The series is rounded off with "Fortune-teller: Reflections on the Future of Arts, Education and Economy in the Middle East," debated by Mishaal El Gergawi, of the Dubai Arts and Culture Authority Project, and the political economists Kiren Aziz Chaudhry and Saskia Sassen (April 7). Bidoun is a partner in the project, part of a series of events aimed at enriching discussion around themes in the region, around the opening of the NYU campus in Abu Dhabi, scheduled for December 2009.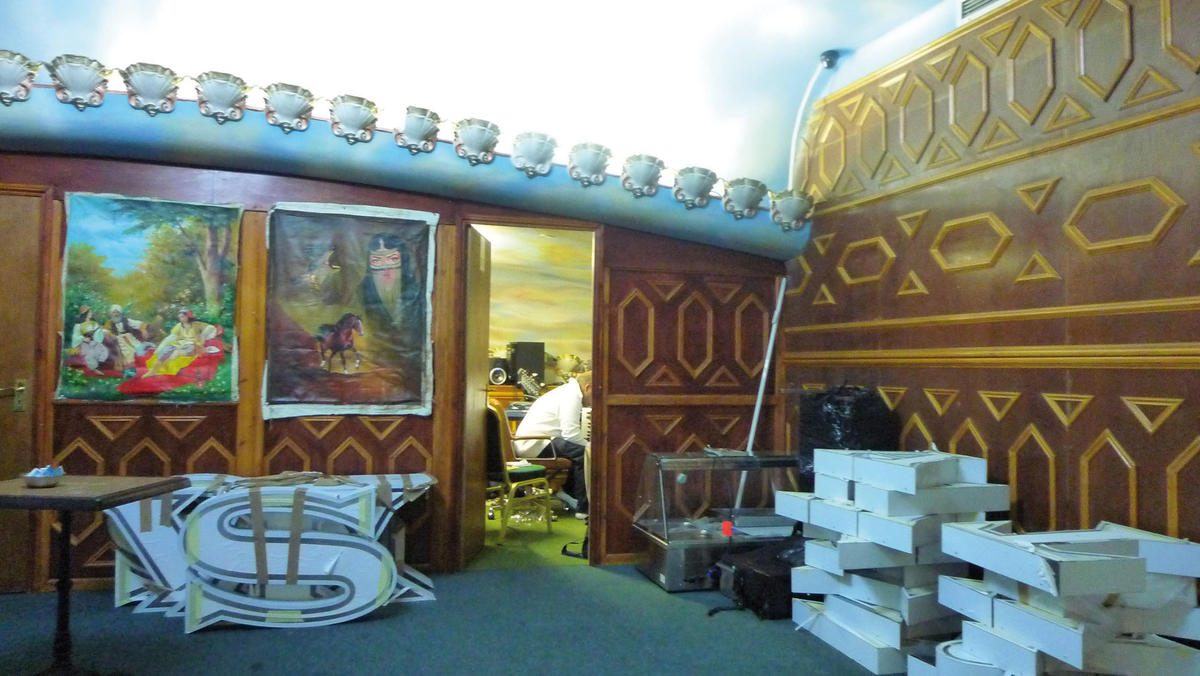 London
Edgware Road: The Centre for Possible Studies
The Serpentine Gallery
Ongoing
The Serpentine takes London's iconic Edgware Road as its point of departure in an ongoing multidisciplinary project that will involve artist projects, symposia, and collaborative filmmaking endeavors. Operating out of a headquarters enigmatically called "The Center for Possible Studies," this project will also aim to engage local residents, shop owners, and others who intersect and interact with this storied road, which has come to host multiple immigrant communities over the decades. Among the project's participating artists are Mumbai-based collective CAMP (whose pirate radio project was at the last Sharjah Biennial), Susan Hefuna, Khalid Abdalla, Hiwa K, no.w.here, and Ultra-red. Highlights of the initiative include CAMP's Block Study, a collaboratively edited and annotated archive of histories of one block of the Edgware Road. Bringing together contemporary zoning laws, future plans, and the past lives of buildings, the study plans to uncover both the residents' relationships to cinema and the place of Edgware Road in a broader global cinematic imaginary.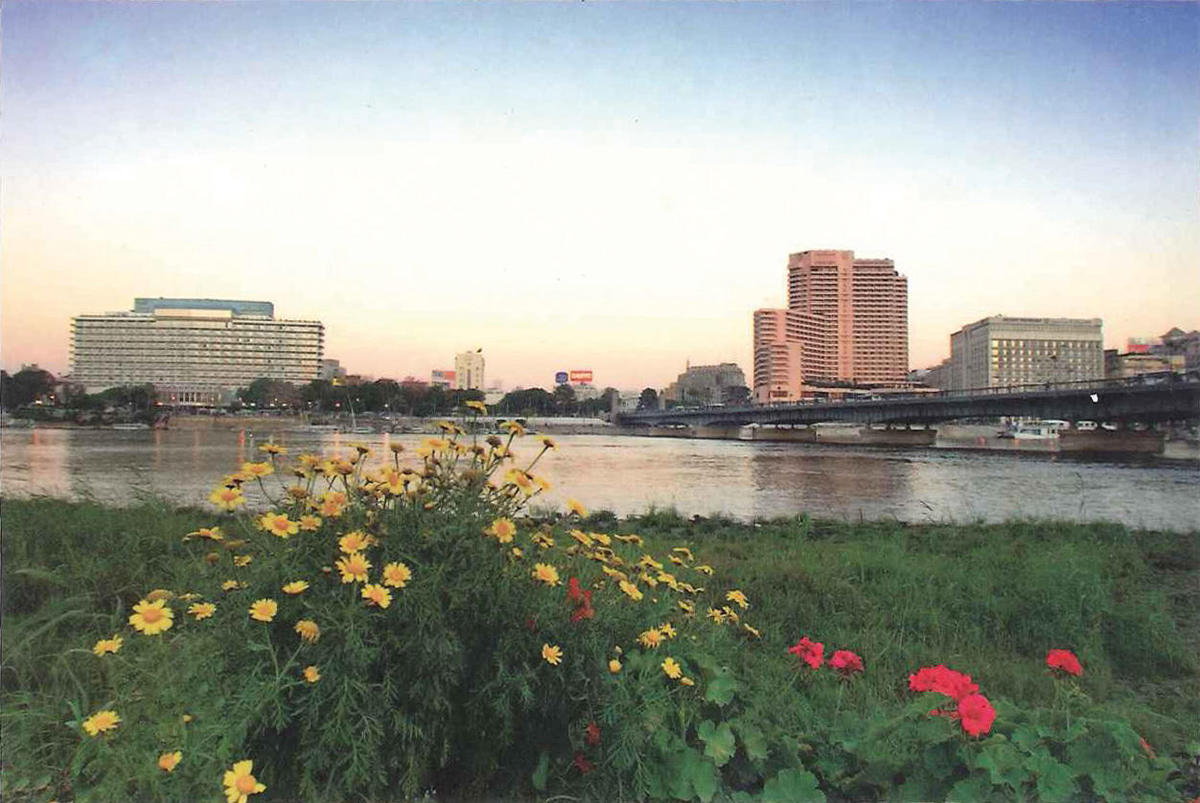 Beirut
98weeks Project Space
Mid-November, 2009
Beirut-based collective 98weeks opens a new space this fall in the city's Mar Mikhael neighborhood. Inaugurating the space with the results of a one-month-long research project and workshop, the collective will continue to take the city as one of its central concerns and inspirations. In the past, 98weeks, initiated by cousins Mirene and Marwa Arsanios, has invited artists Francis Alÿs and Lara Almarcegui and critic Cuauhtémoc Medina, among many others, to lead workshops and think about spatial practices — how contemporary art can both be born of and occupy any given locale, and the various lives it may have. Planned for the project space are talks, workshops, screenings, reading groups, and more.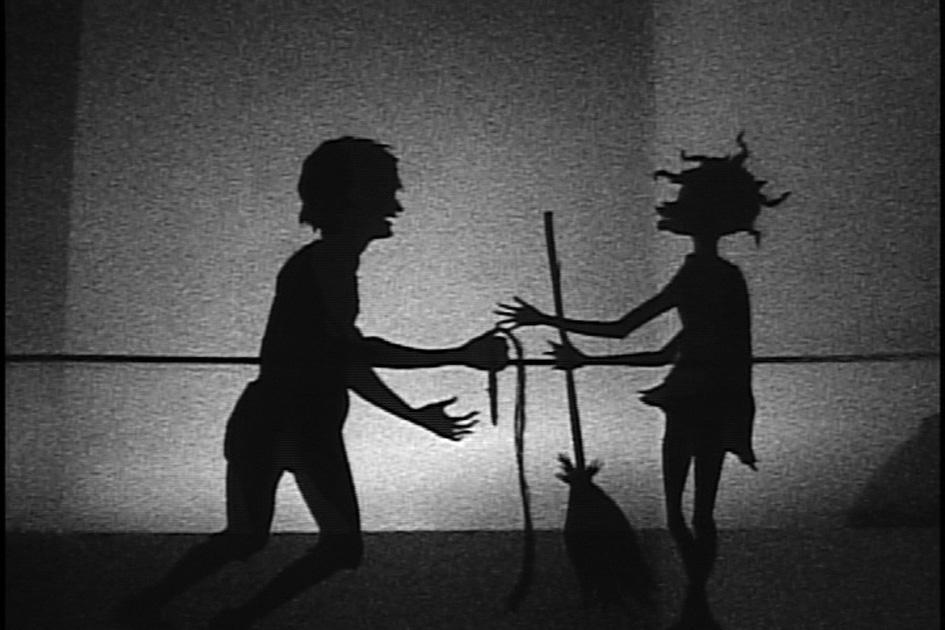 Beirut
America
Beirut Art Center
October 21, 2009–January 16, 2010
America represents an attempt to come to terms with the United States as a possible model of civilization. What does "America" mean in the world's collective unconscious? Neither accusatory nor celebratory, the purpose of the exhibition is to reflect on mythologies that have constituted and perpetuated the idea of America, while also considering the ways in which America has been both imagined and imaged by Americans and non-Americans alike. The show features sixteen works by artists of different nationalities and backgrounds, living inside and outside the United States, among them Naji Al-Ali, Ayreen Anastas and Rene Gabri, Ziad Antar, Joseph Beuys, Wafaa Bilal, William Eggleston, Mounir Fatmi, Jenny Holzer, An-My Lê, Matt McCormick, Julia Meltzer and David Thorne, Melik Ohanian, Catherine Opie, Greta Pratt, Martha Rosler, and Kara Walker.
---
Cairo
Assume the Position
Townhouse Gallery of Contemporary Art
December 6, 2009–January 16, 2010
This group show takes as its starting point the loss of focus, distraction as diversion. The offstage moment becomes central, the minor player becomes the star, the prop the protagonist, the interior monologue the script. In some works, selected by curator Nikki Columbus, the artist inserts herself to create a disruption: Croatian artist Sanja Iveković attracts the attention of police by pretending to masturbate on her balcony; American artist Jill Magid's romantic city tour is filmed entirely by surveillance cameras. Other artists reframe events through different means: Egyptian photographer Osama Dawod captures G8 protesters on a pee break, while American David Levine re-crops performance art documentation to show only the onlookers— staring off into space, sleeping, talking among themselves. Guy Debord's iconic spectators, transfixed in their 3D glasses, have been replaced by actors and audiences who continually turn away.